The mission of the RAMCOA SIG is to further dialogue, knowledge, research, and training on the etiology, evaluation, and effective treatment of trauma and dissociation in clients reporting histories of ritual abuse, mind control and/or organized abuse. The RAMCOA SIG provides a listserv for its membership which aims to create a comfortable and confidential setting to dialogue on these matters and each year the SIG provides a webinar training day.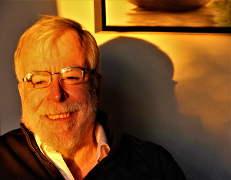 The RAMCOA SIG Executive for 2020 is Past Chair – Valerie Sinason; Chair – Warwick Middleton; Chair-Elect – Adah Sachs; Past Moderator – Rosita Cortizo; Moderator – Elana Christiansen; Moderator-Elect – Ericha Scott; Past Secretary – Lynette Danylchuk; Secretary – Winja Buss; Secretary-Elect – Susan Pease Bennitt.
Under this leadership, the SIG has continued to show steady growth, and at 170 members, is the largest of the ISSTD's SIGs. There is a vibrant online listserv currently moderated by Elana Christiansen.
The SIG is certainly operating in a broader context of increased discussion and focus on organised and extreme abuse, while extreme, punitive views against survivors seem to be somewhat declining.
I note that, coinciding with the annual change in office bearers for the RAMCOA SIG this year, we had the news that the False Memory Syndrome Foundation (FMSF) formally dissolved on 31st December 2019. In a flurry, back in the 90's, they rapidly assembled a Scientific and Professional Advisory Board (just like "real" scientific organisations). As a group, the Scientific and Professional Advisory Board seemed to have done very little. They were a disparate group, and no doubt they as individuals had a range of reasons for being persuaded to join the Scientific and Professional Advisory Board. Many seem to have never made significant public utterances on matters concerning "false memories" and quite a number were fairly obscure individuals. Somehow, the FMSF failed to put in place a viable succession plan that made its "model" appealing to a newer generation. At the time the FMSF formally folded on 31st December 2019, 22 of the 48 listed members of the Advisory Board were described as "deceased". To read more about the demise of the False Memory Syndrome Society see here.
My personal view is that organised abuse in all its many forms has been the real "sleeper issue" in our field and also one of the most challenging and problematic. We now work within a broader global climate where there are many documented large scale abuses associated with the family, and with mainstream churches, the scouting movement, sporting organizations, cults, trafficking groups, the film industry, particular politicians, orphanages, the military and internet pedophile rings. There have been high profile allegations against celebrities/entertainers. There have been high profile media reports of cases of ongoing incest during adulthood (very often involving some form of organized abuse). The Epstein Affair has created intense interest in the alleged crimes of royalty, politicians and powerful businessmen. Abusers who are rich/powerful are repeatedly finding it increasingly difficult in contemporary society to use their money or the power of institutions to shield themselves or to buy a "false memory" defense. It is also noteworthy that we are now also seeing the publication of scholarly articles exploring phenomenology of allegations of ritualized and organized abuse (eg Schröder, Nick, Richter-Appelt, & Briken, 2020).
In recent months the ISSTD News has published interviews with two individuals closely associated with ground-breaking work in confronting society's denial regarding the nature of child sexual abuse and the suppression of reporting it. This includes an interview with Nick Bryant (the investigative journalist who exposed much of Epstein's activities, as well as other politically-connected organised trafficking of minors) . You can read Part I and Part II of the interview.
We also published an interview with Jeffrey Masson (including a discussion of his prominent challenge to the Freudian notions of "Oedipal fantasy" and "hysterical mendacity"). Check out Part I and Part II of this interview.
Activity of the RAMCOA SIG in 2020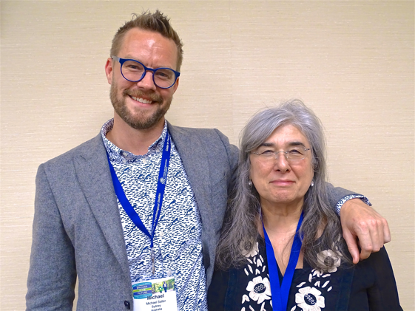 In addition to our busy listserv the RAMCOA SIG also offers professional training each year at the ISSTD Annual Conference. In March our SIG had planned to offer, at the ISSTD Annual Conference in San Francisco, a multi-presenter whole day pre-conference workshop titled "Organised Abuse" (Valerie Sinason, Michael Salter, Warwick Middleton) and a half-day conference workshop titled "Politically Connected Organised Abuse: Understanding Perpetrator Dynamics" (Heather Hall, Colin Ross, Nick Bryant, Warwick Middleton). However our annual conference was cancelled due to the Covid-19 pandemic.
However the SIG is determined that you will not miss out on these important professional development opportunities. The presenters will be reconfiguring and updating the presentations and presenting them at the RAMCOA SIG's annual whole-day Webinar (scheduled for 30th October 2020). It will provide a valuable opportunity to learn from some of the leaders in the field of organised abuse. This webinar will be open to non-members at an affordable fee, so consider inviting along some colleagues. You can register for the webinar here.
The RAMCOA SIG welcomes new members. To join the SIG, please contact moderator: Elana Christiansen at elana@empathyworks.net
Reference:
Schröder, J., Nick,S., Richter-Appelt, H. & Briken, P. (2020): Demystifying ritual abuse – insights by self-identified victims and health care professionals, Journal of Trauma & Dissociation, DOI: 10.1080/15299732.2020.1719260