New Book Explores the Critical Role of Relationships in Trauma Recovery.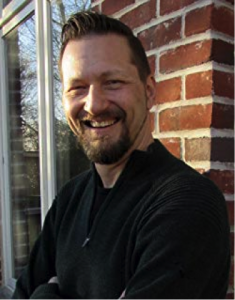 ISSTD Fellow Robert T. Muller PhD, CPsych, has just published his second book on trauma and relationships: Trauma and the Struggle to Open Up. Like his first very popular book Trauma and the Avoidant Client, this latest book particularly focuses on the challenges for a trauma survivor in fully participating in intimate and healing relationships. As therapists we understand that relationships are often central to traumatic experiences, but relationships are also critical to trauma recovery. Grounded firmly in attachment and trauma theory, this book shows how to navigate the ups and downs of the psychotherapy relationship to help clients find self-understanding and recover from trauma. In the introduction Muller explains:
"This book is about trauma. It's about the relationships in our lives that hurt and harm. It's about the ones that help and heal. Indeed, when we study trauma, we see what a double-edged sword relationships are: Trauma stems from them. Recovery depends on them. The most harrowing trauma happens in close relationships, but recovery can't happen in isolation. Relationships are both poison and antidote. This, in part, is why we see the avoidance of closeness in many trauma survivors. A certain safety comes with avoidance, but the price is high."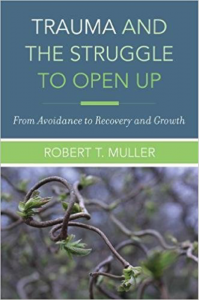 Described as "a gem of a book" by James Chu and "a joy to read" by Kathy Steele in reviews, this book explores relational psychodynamic therapy for the trauma survivor and outlines ways for the clinician to use the relationship to facilitate healing. Full of practical tips and protocols, this book guides therapists through pacing therapy, dealing with relational rupture and repair, while facilitating healing and post traumatic growth. Using candid clinical vignettes and case studies the book is a must-read for trauma clinicians. The book is available here. Artwork from DID case study features on the Cover of the American Journal of Psychiatry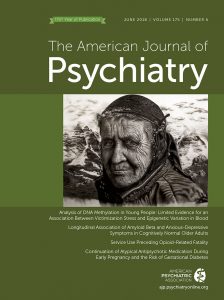 ISSTD Fellow Vedat Sar, MD, and his colleagues have written a brief, but fascinating case study of a young artist with DID. This interesting case presentation explores the role of DID in this client's creative process. The article begins:
"This report describes a 19-year-old male patient with dissociative identity disorder who has an extraordinary skill in drawing. After carefully observing people, objects, or their photograph, he later creates hyper-realistic charcoal drawings of them entirely from memory. Remaining partly amnestic, he produces these pictures during a trance, that is, in control of an alternate personality state. He daydreams about unrelated themes while "his hand" keeps drawing. Such episodes follow an "appetite-like" urge to draw. Withdrawing to his studio, he suspends daily activities (e.g., skipping meals), enters an apparent stupor, and the "child inside" takes control. He does not experience these drawings as produced by himself."
The rather incredible artwork graces this month's cover of the journal and is well worth a look. The article itself is also accessible here. Welcome ISSTD's New Members in June!
| | |
| --- | --- |
| PROFESSIONAL MEMBERS Elana Christiansen Melissa Connell Andrea Dougherty Annabelle Gagne Laurey Gronemeier Melinda Hawley Margaret Jordan Ellen Nasper Laura Romine Heather Scarboro Rennie Schmid Kathryn Cox Megan Franklin Regina Hund Meghan Lederman Andrea Price Marina Sokolenko Melody Stiles Jennifer Trainor | EMERGING PROFESSIONAL MEMBERS Susan Elliott Kathryn Gelinas Rebecca Pancoast |
Do You Have News ISSTD Members Can Use? We need your help to make NYCU a great feature, full of news and connecting us all! Do you have a book or journal article coming out that you wish to share? Have you received an award for your work in the field? Have you been part of developing a new website or training course? If so, we want to hear from you! Submit your news to us so that we can share with other members. Submission Deadline: 20th of the month Send to ISSTD Editor, Kate McMaugh: katemcmaughpsychology@gmail.com