Trauma Workshop Series at Sheppard Pratt Health System The Trauma Disorders Program is delighted to begin the Trauma Workshop Series at Sheppard Pratt Health System this September.
The first speaker, on September 6, 2019, is Robert Ursano, M.D. former chair of psychiatry at the Uniformed Services University of the Health Sciences (USUHS) in Bethesda, MD. Dr. Ursano is one of the most senior clinicians and researchers in the world of trauma studies. In particular, he has been part of a series of very large studies of combat veterans and active duty soldiers attempting to better understand PTSD, mood disorders, TBI, substance abuse, suicide risk, and other trauma-related issues . The range of USUHS psychiatry studies under Dr. Ursano have ranged from neurobiology and genetics to programs for families of active duty military members around a range of psychosocial issues. In addition, among his many other activities, Dr. Ursano is the editor of the journal Psychiatry. Also, Dr. Ursano is a very experienced, wise, pragmatic clinician who will bring to the audience his knowledge and wisdom about the impact and outcome of trauma, including TBI and suicide risk, to inform practice across all traumatized populations.
On September 27, 2019, Bethany Brand, Ph.D, Professor of Psychology at Towson University – well-known to the members of ISSTD – will give her workshop on large, international, prospective Treatment of Patients with Dissociative Disorders Study (TOP DD). Many members of ISSTD are familiar with Dr. Brand and the TOP DD studies. This conference, with its 3-hour format, gives Dr. Brand the opportunity to present her work and the TOP DD studies in depth. Ordinarily lecturers are limited to 45- 60 minute lectures in this type of lecture context. As with Dr. Ursano's presentation, the extended format allows the presenter to go into depth in the material and to allow a more comprehensive experience for the audience. Dr. Brand's ground-breaking studies have led to numerous publications on treatment outcome for severely dissociative patients. She will be able to speak in depth about the most recent work on the TOP DD Network Study, where online support for patient-clinician dyads have been remarkably successful in improving outcome for dissociative disorder patients.
Sheppard Pratt could not be more delighted to have these superb clinician/researchers as inaugural speakers. For more information and to register, check out the Workshop Flyer!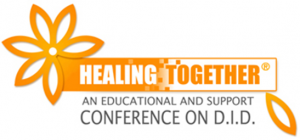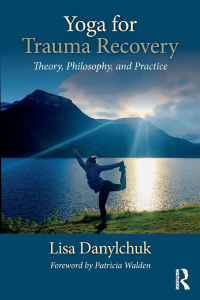 An Infinite Mind Conference: Boston September 21, 2019 An Infinite Mind will be collaborating with McLean Hospital to hold a one-day Healing Together Conference in Boston on September 21, 2019 from 9AM- 5:30PM. This conference will be a day of fun and education for people with dissociative disorders, their supporters, and mental health practitioners who work with individuals with dissociative disorders. Workshops will be led both by those with lived experience and by clinicians. The Key Note Presentation will be given by Olga Trujillo, author of The Sum of My Parts: A Survivor Story of Dissociative Identity. She will discuss her experience of DID from an inside out perspective. Participants will explore her experience of DID & healing. The Plenary Presentation will be given by Lauren Lebois PhD and Laura Ward, MBA, MPH from the Dissociative Disorders and Trauma Research Program at McLean Hospital. This talk will present recent findings on the biology of dissociative symptoms and the experiences of individuals seeking treatment for DID. They will also announce details of an upcoming randomized-control trial for DID treatment! In addition, the day offers interesting break-out sessions covering a range of issues including: mindfulness as a grounding skills, creative arts and healing, orientating parts to the present and working with ambivalence in therapy. For more information, or to register for the conference click here! Trauma Informed Yoga Explained A new book by ISSTD Board Member and Secretary, Lisa Danylchuk, LMFT, is an essential for anyone interested in integrating yoga into trauma recovery, or for those interested in learning more about how yoga can help their clients. Yoga for Trauma Recovery begins with a detailed section over-viewing the foundations of trauma and recovery before moving into the foundations of yoga therapy itself. These sections are nicely bridged by a chapter on somatic psychotherapy and the influence of the body on the mind. As such this book plays an important role in unifying the two fields. The book provides practical advice on yoga practice for trauma recovery and ends with several chapters dedicated to recovery in a section entitled 'Growth: Keeping Joy Alive in the Face of Trauma'. The book has had many positive reviews. The highly esteemed trauma scientist, Professor Stephen Porges writes "Yoga for Trauma Recovery provides an accessible description of how yoga can be an effective therapeutic tool in the treatment of trauma. In this volume, Lisa Danylchuk effectively integrates classical yoga teachings and philosophy with contemporary psychotherapy and neuroscience. Based on her clinical experiences she provides compassionate examples of how yoga can foster recovery from trauma. By emphasizing how yoga, via breath and bodily movement, exercises the neural regulation of visceral organs, the reader is informed that yoga is an enabler of healing mechanisms that originate in the body and not from external agents." This foundational text is a must read for those interested in the healing capacities of trauma therapy and trauma-informed yoga. The book is available from: Amazon (remember to use your Amazon smiles to raise money for ISSTD!) and from the publishers, Routledge. Welcome ISSTD's New Members in June!
PROFESSIONAL MEMBERS
Dana Carretta-Stein
Alice Clark
Rachel Conway
Maria Crawford
Genevieve Cribb
Mary Fierst
Shelley Harvill
Daphne Kalaidjian
Colette Lord
Karla Manternach
Shahanshah Manzoor
Kathryn Maslowe
Carol Quintana
Angela Scanlon
Tara Shermann
Brandie Stevenson
Linda Valerian
EMERGING PROFESSIONAL MEMBERS
Umu Benjamin
Sandi Bohle
Carrie McDowell
Erick Panike
Lauren Stinson

STUDENT MEMBERS
Charla Jones










Do You Have News ISSTD Members Can Use? We need your help to make NYCU a great feature, full of news and sharing the activities of our community members. Do you have a book or book chapter coming out that you wish to share? Have you received an award for your work in the field? Have you been part of developing a new website or training course? Have you had a chance to develop something creative and unique that you wish to share with others in the field? If so, we want to hear from you! Don't be shy, submit your news to us so that we can share with other members. (Please be aware: we do not offer book reviews, but a chance to share with others that your book has been published.) Submission Deadline: 20th of the month Send to ISSTD Editor, Kate McMaugh: katemcmaughpsychology@gmail.com