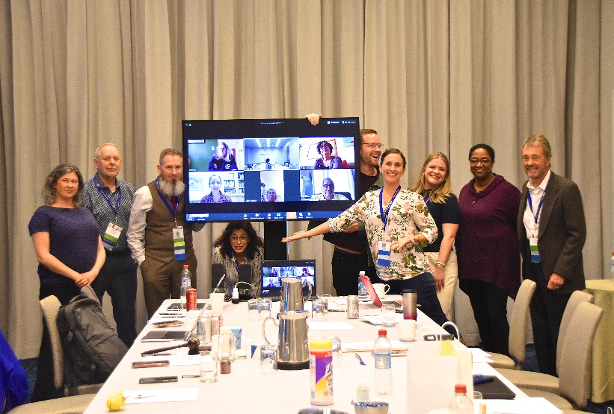 As we move through this unusual period, The ISSTD has responded by sharpening our focus on a greater global need to address disenfranchised communities who are affected by trauma. Trauma can involve race, religion, gender identity, socioeconomic status, geographic location and other facets of our humanity. We are answering the call to step up in community and discuss research, etiology, theory and treatment in regard to these specific issues.

Our upcoming Fall Virtual Conference taking place October 10-11, 2020, Impacts of Societal Trauma in Marginalized Communities, is a cross-cultural set of presentations, designed to help clinicians working with a wide array of issues with our clients. As movements like #MeToo and Black Lives Matter have developed, the impact of societal trauma on marginalized communities has come to the forefront.
In mental health, the compounded traumatic experiences these populations face need to be addressed, both among clinicians and in the treatment room. This virtual conference focuses on the needs of traumatized people who have been wounded in part because of their skin color, their country of origin, their disabilities, income, sexual orientation or simply their way of being. Judith Herman and Monnica Williams will be our plenary speakers, discussing prolonged trauma and addressing racial issues. This conference will focus on the experiences of those who face discrimination and are commonly underserved, and how we can address the needs of these populations. You can take a look at the itinerary here.
As an organization, we have been growing, and as our membership has increased, so do our training offerings. Check out our upcoming webinars here and upcoming PTP courses here. We also are very pleased to be offering our new EMDR Therapy training. Finally, our next Annual Conference will take place April 8-12, 2021 in Louisville, Kentucky. If you are interested in presenting, you can submit your proposal here.
Most of all, we would like to encourage you to stay connected. This community is here for you in so many ways, including the online fellowship we have at ISSTDWorld. With all that is going on, we want you to remember that you are among friends.