"Free training? No way", I hear the members say. Well, "yes way" I say back. ISSTD does indeed have lots of free training, available exclusive to members. This is located in our Center For Advanced Studies. I am surprised how few members know of this benefit, let alone people considering becoming members.

Folks, come with me on this journey. First of all, go into ISSTDWorld, then click on 'Member Resources'. From the drop-down menu click on 'Training and Events'. Somewhere down the page you will see the magic words 'Past Webinar Library'. This link opens up a treasure trove of webinars and other recorded content.
You will notice that initially the webinars are listed as webinar series, from one through to eleven. These are being added to each year. The great news is that webinars from 2009 through to 2020 are all free to members. If you want some more detail another way to search these free offerings is to click on the button called (logically) 'Click here to access recordings free to members'. This opens up a little blurb about each one.
But just to whet your appetite for free training, check out some of the stellar offerings. And stay tuned for some information at the end of the article about setting up your member account in ISSTD's Center for Advanced Studies – this is the way to access your training within ISSTD.
Assessment Training
Dr Rich Loewenstein has a two-part webinar on his Office Mental Status Exam for Dissociative Disorders. This is an absolute must for anyone new to recognising and assessing dissociative disorders in the clinic, as well as a good refresher for the experienced clinician. Quite frankly, I've found it more helpful than the standard MSE training I got in my mainstream clinical training!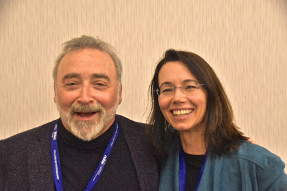 Topping off this fantastic assessment training Prof. Bethany Brand delivers a two part training on psychological Assessment of Dissociative Disorders covering firstly the Process of Assessing Dissociative Patients and Their Profiles on Trauma Measures, followed up by a second webinar examining the profiles of patients with Dissociative Disorders on mainstream Personality Inventories and Projectives. The latter is likely to be particularly interesting for people undertaking assessment for forensic or medico-legal purposes, but is not limited to that audience.
Adult Treatment Webinars
When it comes to treatment there are so many offerings it is difficult to know where to start: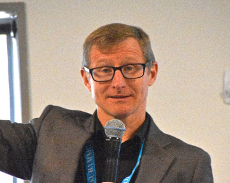 People new to the dissociation field cannot go past the wildly popular introductory workshop Dissociation 101, which has been presented around the world by Christine Forner and Dr Mary Anne Kate. This provides a detailed introduction to the field of dissociation and complex trauma. While ideal for the student and emerging professional, many experienced clinicians also find it a useful refresher.
For those interested in EMDR treatment, do not go past Dolores Mosquera speaking about her progressive approach. (If you like this approach, she also presents a fascinating case example in a later webinar, which is accessed at a small cost.)
Professor Martin Dorahy presents on the role of shame in complex trauma and dissociation, something that is fascinating from both a research and a clinical perspective.
Dr Janina Fisher presents a wonderful webinar on hearing voices and cultivating internal dialogue.
Dr Steven Frankel presents on the use of blending as a skill for those with DID.
Dr Rich Chefetz presents on recognizing dissociative processes in clients, a training that goes beyond assessment and diagnosis and speaks to the therapeutic perspective.
Child and Adolescent Treatment Webinars
There is a great array of training for those working with children and adolescents, all from well-known leaders in their field. Just a few examples include: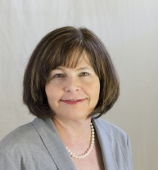 Dr Joan Haliburn describes a phased approach with an adolescent trauma client, told through a case study.
Dr Fran Waters describes stabilization techniques with youth.
Dr Joy Silberg describes her fascinating work with a group of children exposed to a presumed child pornography ring.
Dr Renée Potgieter Marks speaks of recognising and treating perpetrator introjects in children.
Robert Slater explains the impact of trauma on the still-developing adolescent brain.
An important note about accessing your webinars
Now, how to get this free stuff. ISSTD's training offerings are facilitated through the Centre for Advanced Studies.
If you are trying to login to cfas.isst-d.org to register for a training for the first time, you will need to create a new account as this system is separate from your general ISSTD account. Please follow the instructions below to create your account on the site.
To create your account please complete the following steps.
Visit this page
Complete all required information to create your account (TIP: use the same login email and password as your Membership/ISSTDWorld Account to make remembering logins easy!)
After completing all required information and entering the CAPTCHA click the button that says "Create new account"
After creating your account you will receive an email with a link to create your password
Please note that it may take up to 48 business hours for your membership status to be updated in the system to provide member pricing for registrations. Please do not register for any of the trainings if you do not see the membership pricing (this will be zero cost for webinars prior to 2020, and a reduced cost for any other webinars or recorded content) as refunds cannot be issued.
Happy training, everyone!