It has been another exciting year for our Student and Emerging Professionals (SEP) Committee. Some of the highlights have included the events at our Annual Conference, our ongoing SEP Discussion Forum, and the many learning opportunities that continue to be available for our members.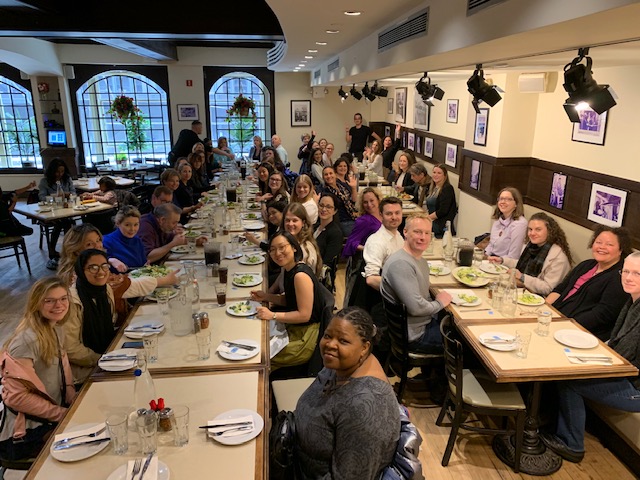 At the Annual Conference in New York, we had a lunch meeting, poster sessions, networking, a pub night, the book give away and more. For our SEP lunch, students and emerging professionals had an opportunity to network with senior members of the society over New York Style pizza. This was a well attended event where a number of our SEP members were able to meet experienced clinicians and researchers in the field of complex trauma and dissociation. During lunch we also had our annual SEP book give away. The restaurant was buzzing with conversation and laughter… and many new connections were made.
Our SEP online forum continues to be rich with dialogue. We so appreciate our many members who continue to engage in discussion online. And, we're hopeful that we'll get to see more familiar SEP faces at the annual conference in March!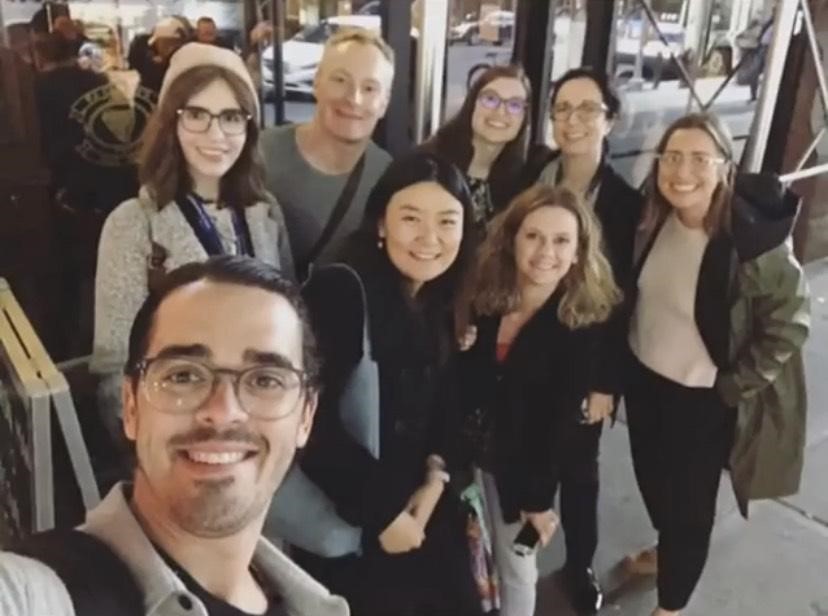 This SEP month we are excited to be offering a number of initiatives for our SEP members. Some of these include a free webinar series, an "Ask the Expert" discussion board, online article discussions, and a volunteer drive to connect our members with other volunteer opportunities throughout the society.
The SEP committee leadership team has had a few changes over the past year. In 2018 Ricky Kriete and Christianna Flynn-Christianson stepped into the roles of co-chairs. And, in July 2019 Courtenay Crucil joined Ricky as co-chair. We are so grateful for the contributions that Christianna made to the committee. And, we'd also like to acknowledge Christine Forner's dedication and support, as the founding chair, and as a mentor as we've transitioned into this leadership role.
We look forward to continuing to grow our SEP community this year. As always, we welcome any and all feedback about the direction of our SEP committee… and ways that we can continue to enrich the experience(s) of the ISSTD's Student and Emerging Professional members. To get more involved in the SEP committee, or to share feedback, please feel free to get in touch with Courtenay or Ricky at connect@courtenaycrucil.com or rickykriete@gmail.com.