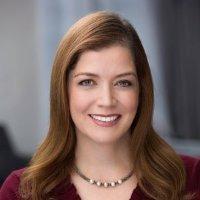 PNES, also known as dissociative seizures, are paroxysmal events that to an observer can look a lot like epileptic seizures. However, they are called "psychogenic" because their origins are psychological. The most common risk factor in this group of patients is psychological trauma. 
The PNES SIG was formally approved this year and ISSTD members who joined it were invited to an inaugural online meeting on February 2 where we met and discussed our experiences with patients who have PNES (some had years of working with PNES and others had just seen their first patient). We also discussed future goals for the group and one item that came up is that some members of the SIG volunteered to help update the ISSTD website to include updated information on this disorder.  The group will also remain as a resource for consultations on specifics regarding patients, reading material, etc.  In this time of social distancing, the SIG hopes to rely on regularly scheduled online meetings every 2-3 months.  We are always open to receiving new members. 
Upcoming Webinar
Also, on June 5, ISSTD will be offering a webinar titled: Conversion (Functional Neurological) Disorders in Children and Adults: How to Treat Them Effectively. Speakers will be Julia Doss, Psy. D. (specialist in pediatric PNES and co-author of  "Pediatric psychogenic non-epileptic seizures: A treatment guide") and Lorna Myers, Ph.D. (Director of the Psychogenic non-epileptic seizures program in New York City, author of "Psychogenic non-epileptic seizures: A guide")
Information and registration for the webinar can be found here.