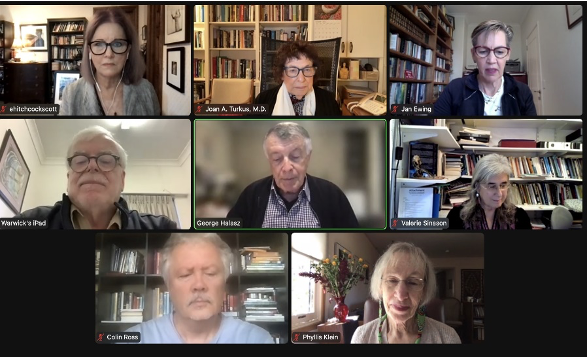 Poet's Corner is an organic grouping of ISSTD members who share with each other poems that they have created, and which frequently encompass themes related to member's work as trauma-informed therapists. On occasions the group come together for online recitals to share such productions with the wider ISSTD community. These poems then become available for further sharing, via our ISSTD News.
This month Poet's Corner put together a poetry recital as part of the social program for ISSTD's virtual conference which was held on the 22-23 October. This month we begin a series where we will publish the poem's recited at the conference. We kick off with the poetry of Colin Ross, Valerie Sinason and Jan Ewing. Next month we will bring you some more work of the other members of the recital group.
Poet's Corner welcomes any ISSTD poet of whatever style, to join us. It is a small, warm and mutually supportive grouping that shares poems created in a wide range of styles about a wide range of subjects and which invoke a wide range of emotions. All interested ISSTD members are very warmly invited to join this grouping. Just send Valerie Sinason an email at vsinason@aol.com
Some thoughts on poetry to inspire you
"A poem begins as a lump in the throat, a sense of wrong, a homesickness, a lovesickness."
― Robert Frost
"Poets have been mysteriously silent on the subject of cheese."
― G.K. Chesterton
A Selection of Poetry from the Virtual Conference poetry reading.
HUMMINGBIRD
By Colin Ross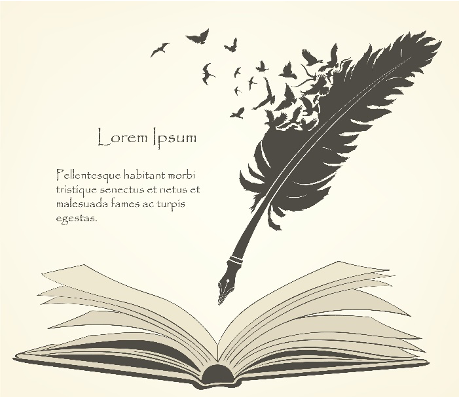 Not high a hummingbird will flit will fly
Stop wings whirring so fast low in the sky
Then flit stop perch its long and slender beak
Flower petal the source of life will seek
Will find then off on whirring wing it goes
But when will it return? Hummingbird knows
But I do not here on earth with no wing
Except in words to fly to flit to stop
And then to fly again in words. I've got
That skill so out of my pen nectar flows
Giving back to hummingbird till it goes
In words like it does in air quick a dart
A zig a zag master of an art form
No human has ever sewn or has worn
No bright feathers on our so naked skin
No beak no whirring wings we can't begin
To fly like that quick bird nor to hover
Like that except under a book's cover
Caught there yet still free to fly to dart duck
To capture him in words I think brings luck
To me then I can fly, flit, feed and write
Like hummingbird if my words read just right.
TREATING SURVIVORS
By Valerie Sinason
(This poem was first published in "Treating Survivors of Satanist Abuse" 1994, Routledge.)
In the garden
A green breath rises and rises
I am sitting by the window
On the table your fax
Sends murder down the line
In the hospital
A woman asks for drugs
A child is dying through her mouth
Neither of them can rest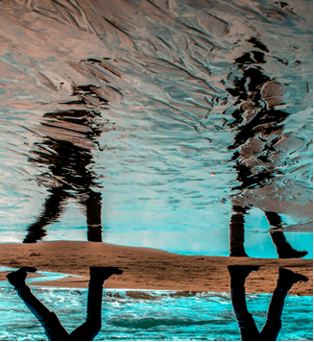 In the morgue
The dead child is calling for her mother
As we write
The scars on her head close
Like red zips
In the wood
Dead dog hairs grow flesh
Whimper
Then howl for a kennel
We put these things together
Together we find a voice.
INVISIBLE
By Jan Ewing
How deep is the pain of the lonely unseen?
How deeply alone can one feel?
How can you recover a nurturance missed
How can you feel really real?
If the core of my being is invisible
And my weeping has no sound
How can the well-meaning know how I feel?
How will I ever be found?
Can only the wounded see one other?
Can only the deaf hear the screams?
If you have been loved, can you know my pain?
Can you even imagine my dreams?
You think that you listen and understand
I know that you do your best
Sometimes you almost make me believe
But then you will miss the rest
Perhaps I can teach you to sit by my side
To listen without your past
If I let you close to my lonely heart
Will I still be alone at the last?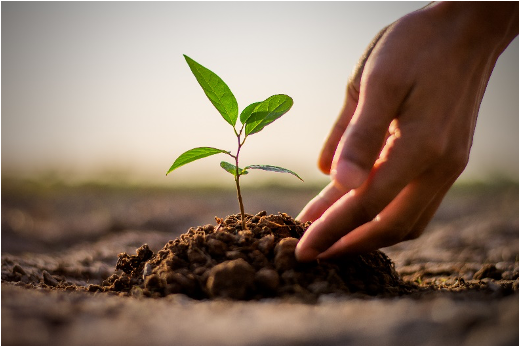 If I don't let you in, will I stay alone?
Will I keep the others at bay?
Perhaps you can teach me to mend my heart
While I teach you what not to say
Perhaps because you have been loved
You know what I need to feel
Perhaps because you are reaching to me
I can finally learn to feel real.