Deadline: December 12, 2019 11:59PM EST
The time is upon us to honor those amongst us who have taken their energy and invested it in the creation of a gift for the rest of us: a work of literature, visual arts, a work from the heart. ISSTD Members are invited to submit their nominations in any of the below categories. Winners will be announced at the 2020 Annual Awards Dinner at the Annual Conference in San Francisco on March 14, 2020
Award Categories
Lifetime Achievement Award
Cornelia B Wilbur Award
David Caul Award
Distinguished Achievement Award
Media Award – Audio-Visual
Media Award – Written
Morton Prince Award for Scientific Achievement
Pierre Janet Writing Award
Therese O Clemens Advocacy Award
Sandor Ferenczi Award
Student Award
For additional information criteria for each award or to see a list of past winners, please visit the Annual Awards page of the ISSTD website.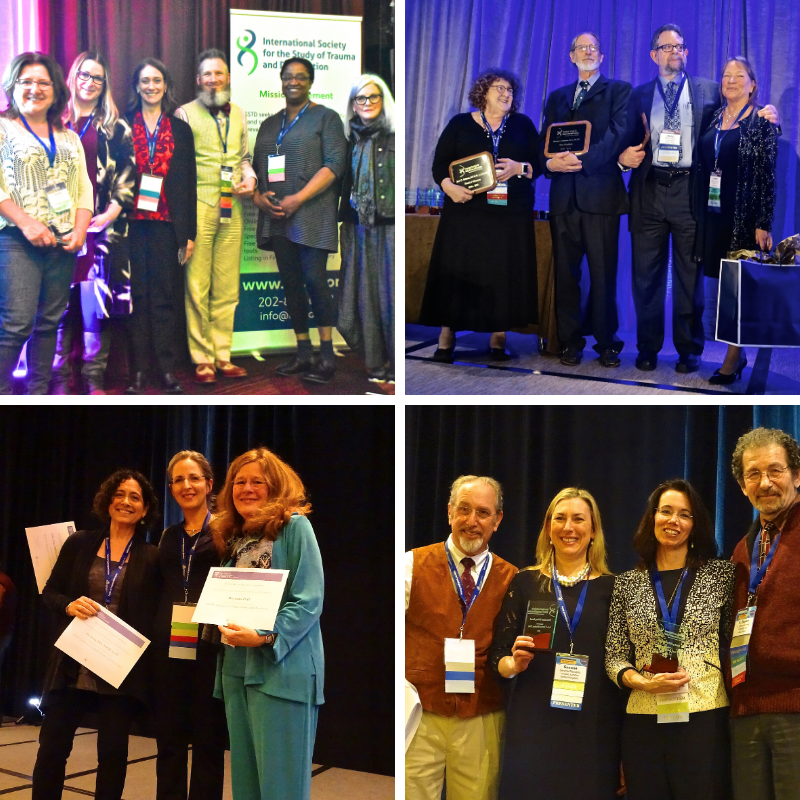 In additional to Annual Awards, ISSTD is also accepting nominations for Fellows, which recognizes those members who have made distinguished contributions to the field of dissociation and the Society.
To be considered for Fellow status, a person must have been a member for at least five years of ISSTD and must present evidence of outstanding contributions to the field of dissociation in two or more of the following categories:
Outstanding clinical work, teaching or research regarding dissociation and dissociative disorders, demonstrated by scientific publications, presentations, consultative work, or wide recognition by peers;
Outstanding contributions to the ISSTD or its component groups, through serving as officers, on committees or task forces, organizing programs or meetings, contribution to newsletters, or similar activities;
Outstanding administrative contributions evidenced by developing programs for treatment of dissociative disorders or for teaching or research concerning dissociation;
Outstanding accomplishments in informing the public at large concerning dissociation and dissociative disorders through contributions in the media, publication, political advocacy, or membership on advisory panels.
For a list of current Fellows, please visit the Fellow page of the ISSTD website