New Books for Dissociative Children Now Available on Kindle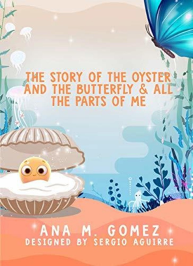 ISSTD Member Ana Gomez has produced two books for dissociative children, now available on Kindle. The beautifully colourful books, targeted at children aged 7 years and over, aim to bring empowerment and resources to dissociative children with an emerging personality that shows fragmentation. These books remind children of their "inner and outer powers" and how they can utilize them during moments of crises.
The books also support dissociative children in creating balance and stability in their often-tumultuous inner worlds. They provide child friendly language and playful approaches in decreasing the internal conflict and working with the child's inner system.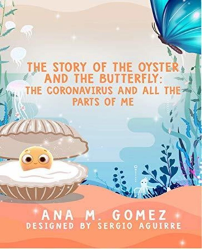 The first book: The Story of the Oyster and the Butterfly & all the Parts of Me aims to assist and support children though a general crisis.
The second book: The Story of the Oyster and the Butterfly: The Coronavirus and all the Parts of Me aims, as the name suggests, to support children living through the current pandemic, by exploring the way the innovative oyster and butterfly cope with challenges and change.
The books are available on Kindle here.
Welcome ISSTD's New Members in July!
Professional Members
Tara Bailey
Carole Bawden
Lisa Burback
Diana Castano
Cheryl Harumi
Yiska Hugo
Joy Kelleher
Karen Lippitt
Ingrid Manfredo
Erin Montgomery
Karen Ognibene
Helene Panaretos
Greta Pankratz
Renee Potgieter
Lauren Rudolph
Latika Sadashiv
Tammy Siry
Brenda Stephens
Claire Toutant
Julie Trana
Joanna Vergoth
Emerging Professional Members
Megan Andera
Morgan Robinson
Evelyn Rose
Ellen Shannon
JS Very

Student Members
Jordan Arbelaez
Carolyn Mayo
Paul Prescott
Erin Verdi











Do You Have News ISSTD Members Can Use?
We need your help to make NYCU a great feature, full of news and sharing the activities of our community members.
Do you have a book or book chapter coming out that you wish to share? Have you received an award for your work in the field? Have you been part of developing a new website or training course? Have you had a chance to develop something creative and unique that you wish to share with others in the field? If so, we want to hear from you! Don't be shy, submit your news to us so that we can share with other members. (Please be aware: we do not offer book reviews, but a chance to share with others that your book has been published.)
Submission Deadline: 20th of the month
Send to ISSTD Editor, Kate McMaugh: katemcmaughpsychology@gmail.com