New Book Seeks to understand suicide more deeply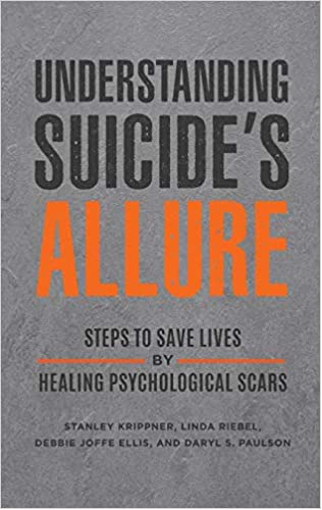 ISSTD Member, Sandy Krippner is co author of a new book which seeks to explore and understand suicide more deeply.
With suicide often considered a taboo topic in Western culture, this book aims to break this down with an honest and nonjudgmental examination of the nature of suicide.
This book will assist therapists in understanding why suicide can seem an alluring option for people struggling to deal with their post traumatic symptoms, whether they be related to bullying, sexual assault, war combat, or other PTSD-invoking events. This book has a special emphasis on exploring the impact of sexual assault and combat trauma in suicidality, both survivor groups which have high rates of suicide.
The book is wide-reaching in the topics it explores in relation to suicidality and this includes topics such as evolutionary psychology, psychedelic therapy, prescription drug side-effects, and shamanism
The book is practical and includes information vital to assist those who support suicidal people and details approaches that may help those experiencing suicidal thoughts and behaviours. In addition the book also includes an extensive review and evaluation of the many available mental health treatments.
In this book, special consideration is given to suicide in military populations. With a focus on the US, it notes that U.S. soldier suicides exceed one per day and continue to rise, while veteran suicide rates are even higher, averaging 17 per day. Those working with military or veteran populations will find invaluable information and support.
The book is available from Amazon here.
(Remember to use Amazon Smiles to raise money for ISSTD!)
And also from book depository (which also offers free delivery world wide) here.
DID Awareness Day Activity in India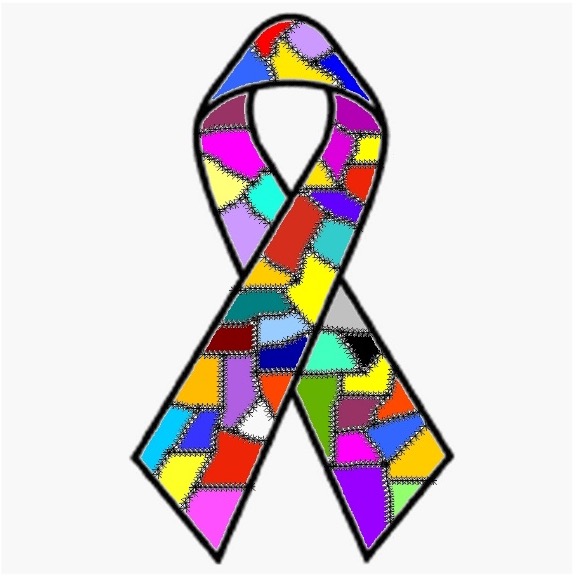 ISSTD Member Adithy, who lives and works in Pune, India developed her own DID Awareness Day initiative this year, inspired by the ISSTD newsletter article from 2019, with a brief promotion of the day and of ISSTD's resources amongst Indian psychologists and other mental health professionals. She also invited them to join a trauma and dissociation interest group.
She was delighted to find that in just the first three days, there were over 70 sign-ups from India!
Adithy reports that complex trauma and dissociation are widespread in India, but little understood by mental health professionals. This promotion from Adithy and the resultant interest group is a step in the right direction, helping professionals become more aware.
Perhaps next year for DID Awareness Day we can have other members start similar activity in their local area.
Welcome ISSTD's New Members in March!
Professional Members
Rachel Abroms
Colleen Joy Allison
Rebecca Andrew
Mason Boucher
Kristin Alyssa Dolph
Fiona Downie
Jessica Garrett
Andrea Gore
Aimee Hanson
Kyrstin Anne Jimenez
Amy Joslin
Bas Kremer
Helke Kuhnast
Annie Kwant
Frances McBride
Sheila K. McHenry
Kate Messina
Margaret Moore
Jennifer Phillips
Angela Scanlon
Jennifer Shields
Sharon Shipwash
Bianca Stawiarski
Emile Touma
Laura Turnbull
Herry Vos
Misty Wall
Barbara Weiner
Emerging Professional Members
Angelica Issah Vidallo Ang
Ellyn Kearney
Crystal Keller
Roxanne Kerr
Malinda Kufahl
Ashley Maher
Denise Malm
Lauren Muller
Nadja Radmanovic
Dominique Santos
Savanna Scott
Aviva Segal

Student Members
Courtney Nicole Buis
john Carleton
Ana Cunningham
Sarah Joseph
Lee McLamb
Marie Quinones









Do You Have News ISSTD Members Can Use?
We need your help to make NYCU a great feature, full of news and sharing the activities of our community members. Do you have a book or book chapter coming out that you wish to share? Have you received an award for your work in the field? Have you been part of developing a new website or training course? Have you had a chance to develop something creative and unique that you wish to share with others in the field? If so, we want to hear from you! Don't be shy, submit your news to us so that we can share with other members. (Please be aware: we do not offer book reviews, but a chance to share with others that your book has been published.)
Submission Deadline: 20th of the month
Send to ISSTD Editor, Kate McMaugh: katemcmaughpsychology@gmail.com