"A Deep Wound Under my Heart": New Report Explores Women's understandings of Complex Trauma and Service Provision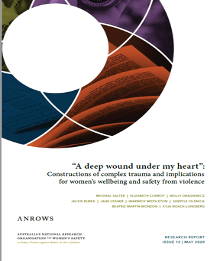 ISSTD Board Director, Dr Michael Salter is the lead author of a new report "A deep wound under my heart" which explores women's understandings of complex trauma and their experiences of service provision in Australia. The report was co-authored with a team of Australian colleagues including fellow ISSTD Members Dr Warwick Middleton and psychologist Jackie Burke.
The study team interviewed 40 women (including 6 with DID) and over 60 professionals working in a range of areas including health, legal, child protection, refugee, homelessness and other sectors. The report makes recommendations on how to build continuity and consistency of care for women with complex trauma across service settings, with a focus on their health and safety from ongoing violence and abuse.
While this reports investigates the Australian context, the discussion, findings and recommendations are of interest to an international audience. The report is available here.
The Delphi Centre offers a Webinar Program adapted for COVID-19
ISSTD Fellow Naomi Halpern, from The Delphi Centre, is offering an interesting and very relevant 2020 Webinar program, particularly adapted to the COVID-19 era. This features many international experts well known to ISSTD members.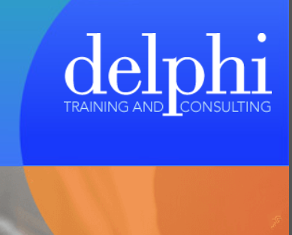 The first of the webinar series, 'Treating Complex Trauma in the COVID-19 Era', will be presented by Dr. Julian Ford on 23 July. This seminar will focus on how to adapt complex trauma treatment to meet pandemic-related challenges and the need to recognize and manage secondary traumatic stress. Early bird registration is available until 30 June 2020.
In addition to Dr Ford's webinar, the webinar program also features an exciting line-up of international experts in complex trauma and dissociation. These include Colin Ross, Christine Forner, John Briere, Kathy Steele and Eli Somer. Registration for this webinar series is available at: https://delphicentre.com.au/
In addition, the Delphi Centre offers an On-Demand webinar catalogue of recorded training. New options will be added regularly.
A COVID-19 resource "Hidden Dangers of COVID-19: Raising awareness about domestic abuse" presented by Naomi Halpern is available in the On-Demand catalogue at a special discounted fee $45 (AUD). This training was originally developed in 2019 for the United Nations and has been updated for the COVID-19 pandemic. If you are a counsellor, therapist, advocate, case manager, lawyer, team leader, HR personnel, colleague, friend, neighbour or family member – this training is designed to raise awareness about domestic abuse and how to offer trauma informed support.
Scholarly Book Review of the Trinity of Trauma (volume 3)
ISSTD member Dr Pam Stavropoulos has published a scholarly review of Ellert Nijenhuis's book, The Trinity of Trauma. The review illustrates Pam's extensive knowledge of the field as she discusses this book in light of the work of other scholars, including Chefetz, Yalom and Herman, as well as in relation to the earlier work of Nijenhuis himself. Describing the work as offering a 'moving and also humbling tribute to the capacity of chronically traumatised individuals to navigate the blighted landscape they have been forced to inhabit' she concludes that 'Volume 3 presents a rich trove of clinical case material. Detailed extracts of Nijenhuis's work with particular clients is enhanced not only by inclusion of his own commentary, but by that of the clients who generously agreed, subsequent to successful completion of their treatment, to contribute their own'.
The full book review is available in the European Journal of Trauma and Dissociation. A link to a preview is here.
Welcome ISSTD's New Members in May!
Professional Members
Danielle Adamsky
Aline Braun
Anquinett Burnett
Laurie Campbell
Tamara Clement
Cynthia Closs
Catherine Anne Counihan
Helen Rose Harvey
Rachel Marie Kane
Sharon Knaub
Carolyn Kuhfuss
Nancy Lasater
Michaela Hope Lonning
Colleen McFarlane
Karen Mitton
Suzi Naiburg
Laura Jayne Nelles
Laura Pattison
Shari Pruitt
Eunice Seah
J. Delaine Taylor
Ciaran Torrington
Debbra Wagner
Emerging Professional Members
David Archer
Caitilin M. Barrett
Trevor Ekstrom
Michelle Grunkemeyer
Alyssa Nelson
Amy C Storey
Jordan Thomas
Lacey Wilson

Student Members
Cassandra Dukes
Josephine Granner
Ali Marvin
Matthew Edward Meleen
Tatum Oleskowicz
Annette Kidessa Young








Do You Have News ISSTD Members Can Use?
We need your help to make NYCU a great feature, full of news and sharing the activities of our community members.
Do you have a book or book chapter coming out that you wish to share? Have you received an award for your work in the field? Have you been part of developing a new website or training course? Have you had a chance to develop something creative and unique that you wish to share with others in the field? If so, we want to hear from you! Don't be shy, submit your news to us so that we can share with other members. (Please be aware: we do not offer book reviews, but a chance to share with others that your book has been published.)
Submission Deadline: 20th of the month
Send to ISSTD Editor, Kate McMaugh: katemcmaughpsychology@gmail.com