The topic of December 2021's publications of interests is MDMA-assisted psychotherapy for the treatment of PTSD. A common initial response to the testing of MDMA use in psychotherapy was one of skepticism – understandable in the historical context of LSD misuse and abuse by researchers in the 1960's. However, recent phase III clinical trials with low risk for statistical bias have yielded incredibly compelling results that are generalizable to adult populations suffering from PTSD.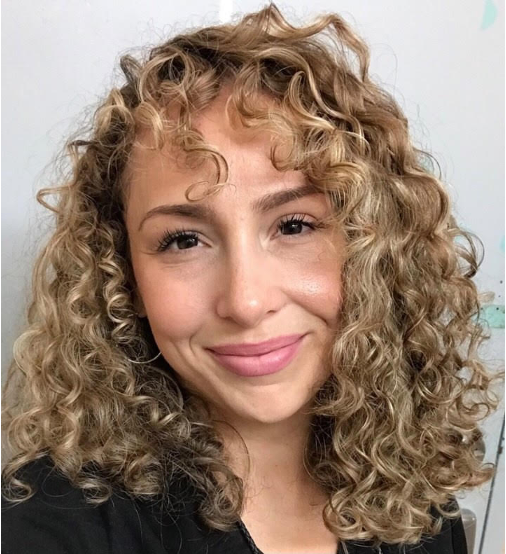 ***OPEN ACCESS***
Mitchell, J. M., Bogenschutz, M., Lilienstein, A., Harrison, C., Kleiman, S., Parker-Guilbert, K., Ot'alora G., M., Garas, W., Paleos, C., Gorman, I., Nicholas, C., Mithoefer, M., Carlin, S., Poulter, B., Mithoefer, A., Quevedo, S., Wells, G., Klaire, S. S., van der Kolk, B., … Doblin, R. (2021). MDMA-assisted therapy for severe PTSD: A randomized, double-blind, placebo-controlled phase 3 study. Nature Medicine, 27(6), 1025–1033. https://doi.org/10.1038/s41591-021-01336-3
Background
Post-traumatic stress disorder (PTSD) presents a major public health problem for which currently available treatments are modestly effective. We report the findings of a randomized, double-blind, placebo-controlled, multi-site phase 3 clinical trial (NCT03537014) to test the efficacy and safety of 3,4-methylenedioxymethamphetamine (MDMA)-assisted therapy for the treatment of patients with severe PTSD, including those with common comorbidities such as dissociation, depression, a history of alcohol and substance use disorders, and childhood trauma.
Method
After psychiatric medication washout, participants (n= 90) were randomized 1:1 to receive manualized therapy with MDMA or with placebo, combined with three preparatory and nine integrative therapy sessions. PTSD symptoms, measured with the Clinician-Administered PTSD Scale for DSM-5 (CAPS-5, the primary endpoint), and functional impairment, measured with the Sheehan Disability Scale (SDS, the secondary endpoint) were assessed at baseline and at 2 months after the last experimental session. Adverse events and suicidality were tracked throughout the study.
Results
MDMA was found to induce significant and robust attenuation in CAPS-5 score compared with placebo and to significantly decrease the SDS total score (e (P= 0.0116, d= 0.43). The mean change in CAPS-5 scores in participants completing treatment was −24.4 (s.d. 11.6) in the MDMA group and −13.9 (s.d. 11.5) in the placebo group. MDMA did not induce adverse events of abuse potential, suicidality, or QT prolongation.
Conclusions
These data indicate that, compared with manualized therapy with inactive placebo, MDMA-assisted therapy is highly efficacious in individuals with severe PTSD, and treatment is safe and well-tolerated, even in those with comorbidities. We conclude that MDMA-assisted therapy represents a potential breakthrough treatment that merits expedited clinical evaluation.
Almond, K., & Allan, R. (2019). Incorporating MDMA as an Adjunct in Emotionally Focused Couples Therapy with Clients Impacted by Trauma or PTSD. The Family Journal, 27(3), 293–299. https://doi.org/10.1177/1066480719852360
Background
This article explores incorporating 3,4-methylenedioxymethamphetamine (MDMA) as an adjunct in emotionally focused couples therapy (EFT) with clients in which at least one participant has endured a traumatic experience and reports symptoms of post-traumatic stress disorder (PTSD). Despite classification as a Schedule I drug on the Controlled Substances Act (CSA), in 2017 the U.S. Food and Drug Administration designated MDMA as a "breakthrough therapy" in the treatment of PTSD and approved plans for a Phase 3 clinical trial sponsored by the Multidisciplinary Association for Psychedelic Studies. This article aims to integrate previous and current research involving the therapeutic use of MDMA-assisted psychotherapy into the treatment of PTSD with the systemic, evidence-based approach of EFT.
Conclusions
Despite its classification as a Schedule I drug, MDMA continues to lead the way in current research that combines psychedelics in the therapeutic treatment for PTSD. Research has indicated that there are several benefits to incorporating MDMA as a catalyst and adjunct in helping clients explore and regulate difficult emotions, reduce defensiveness, and share more openly with a significant other, among others. These findings suggest the use of MDMA, when used in a supervised therapeutic setting, would help further the goals of an emotionally focused approach with couples in which one or both partners, and their relationship, are impacted by the deleterious effects of trauma and PTSD.
Illingworth, B. J., Lewis, D. J., Lambarth, A. T., Stocking, K., Duffy, J. M., Jelen, L. A., & Rucker, J. J. (2021). A comparison of MDMA-assisted psychotherapy to non-assisted psychotherapy in treatment-resistant PTSD: A systematic review and meta-analysis. Journal of Psychopharmacology, 35(5), 501–511. https://doi.org/10.1177/0269881120965915
Background
Novel, evidence-based treatments are required for treatment-resistant post-traumatic stress disorder (PTSD). 3,4-Methylenedioxymethamphetamine (MDMA) has beneficially augmented psychotherapy in several small clinical trials.
Method
Systematic searches of four databases were conducted from inception to February 2020. A meta-analysis was performed on trials which were double-blinded, randomised, and compared MDMA-assisted psychotherapy to psychotherapy and placebo. The primary outcomes were the differences in Clinician Administered PTSD Scale (CAPS-IV) score and Beck's Depression Inventory (BDI). Secondary outcome measures included neurocognitive and physical adverse effects, at the time, and within 7 days of intervention.
Results
Four randomised controlled trials (RCTs) met inclusion criteria. When compared to active placebo, intervention groups taking 75 mg (MD −46.90; 95% (confidence intervals) CI −58.78, −35.02), 125 mg (MD −20.98; 95% CI −34.35, −7.61) but not 100 mg (MD −12.90; 95% CI −36.09, 10.29) of MDMA with psychotherapy, had significant decreases in CAPS-IV scores, as did the inactive placebo arm (MD −33.20; 95% CI −40.53, −25.87). A significant decrease in BDI when compared to active placebo (MD −10.80; 95% CI −20.39, −1.21) was only observed at 75 mg. Compared to placebo, participants reported significantly more episodes of low mood, nausea and jaw-clenching during sessions and lack of appetite after 7 days
Conclusions
These results demonstrate potential therapeutic benefit with minimal physical and neurocognitive risk for the use of MDMA-assisted psychotherapy in TR-PTSD, despite little effect on Beck's Depression Inventory. Better powered RCTs are required to investigate further.
Hutchison, C. A., & Bressi, S. K. (2020). MDMA-Assisted Psychotherapy for Posttraumatic Stress Disorder: Implications for Social Work Practice and Research. Clinical Social Work Journal, 48(4), 421–430. https://doi.org/10.1007/s10615-018-0676-3
Background
The pervasive impact of trauma across populations and stages of life has made it imperative that the field of social work remain at the forefront of trauma-informed theory, research, and practice. The limited, adjunctive use of 3,4-methylenedioxymethamphetamine (MDMA) in the psychotherapeutic treatment of posttraumatic stress disorder (PTSD) is a promising new treatment model that has shown impressive efficacy in phase I and II clinical trials. Preliminary meta-analysis suggests that MDMA-assisted psychotherapy (MDMA-PT) may be superior to prolonged exposure, a first-line treatment for PTSD, and the U.S. Food and Drug Administration (FDA) has granted the treatment "breakthrough therapy" designation, a process of expedited review which signals that a treatment may demonstrate substantial improvement over existing therapies. Though these results are encouraging, much remains unknown, and it is essential that the field of social work become informed and engaged in this new body of research. This paper will review the existing literature on MDMA-PT for PTSD, examine ethical and safety concerns, present a preliminary conceptualization of MDMA-PT's impact on the therapeutic process, and discuss implications for future social work research and practice. 
Conclusions
This paper finds that the current literature suggests that MDMA-PT is a safe and efficacious treatment that has the potential to revolutionize the treatment of trauma. At the same time, issues of safety, cost, and accessibility should be examined in depth to ensure that this treatment—if approved by the FDA—is accessible to racially and economically marginalized clients.
Feduccia, A. A., Jerome, L., Yazar-Klosinski, B., Emerson, A., Mithoefer, M. C., & Doblin, R. (2019). Breakthrough for Trauma Treatment: Safety and Efficacy of MDMA-Assisted Psychotherapy Compared to Paroxetine and Sertraline. Frontiers in Psychiatry, 10. https://doi.org/10.3389/fpsyt.2019.00650
Background
Unsuccessfully treated posttraumatic stress disorder (PTSD) is a serious and life-threatening disorder. Two medications, paroxetine hydrochloride and sertraline hydrochloride, are approved treatments for PTSD by the Food and Drug Administration (FDA). Analyses of pharmacotherapies for PTSD found only small to moderate effects when compared with placebo.
Method
In this treatment, MDMA is administered with psychotherapy in up to three monthly 8-h sessions. Participants are prepared for these sessions beforehand, and process material arising from the sessions in follow-up integrative psychotherapy sessions.
Results
Comparing data used for the approval of paroxetine and sertraline and pooled data from Phase 2 studies, MAPS demonstrated that MDMA-assisted psychotherapy constitutes a substantial improvement over available pharmacotherapies in terms of safety and efficacy. Studies of MDMA-assisted psychotherapy had lower dropout rates compared to sertraline and paroxetine trials. As MDMA is only administered under direct observation during a limited number of sessions, there is little chance of diversion, accidental or intentional overdose, or withdrawal symptoms upon discontinuation. 
Conclusions
BTD status has expedited the development of MAPS phase 3 trials occurring worldwide, leading up to a planned submission seeking FDA approval in 2021.