Dear fellow ISSTD Members,
I hope things are going well with everyone under the circumstances.
Even in these difficult times, the ISSTD Board has been hard at work to support all of ISSTD's operations. In-between launching our various virtual events, the Board has also been working to update existing policies and to develop new policies to meet ISSTD's changing needs.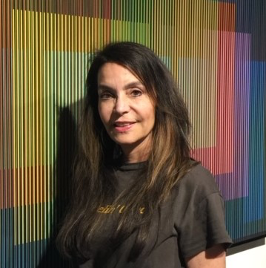 The Board also had the pleasure of appointing Rosita Cortizo as the incoming president for 2021, to fill the vacancy left by president-elect Bob Slater who unfortunately resigned from this position for personal reasons.
Rosita has been working in Public Health in San Diego, Chula Vista, Encinitas, Oceanside, and San Marcos California for about 30 years. In the past she had a private practice near the Mexican border, and 25 years ago worked for a profit hospital in their new Chemical Dependency-multiple diagnosis unit. She has worked as prenatal drug educator, dual diagnosis coordinator, and bilingual lead clinician. Nineteen years ago she became the North County Health Services (NCHS) bilingual bicultural marriage and family therapist-manager, and after 7 years she transitioned to the prenatal-perinatal high risk psychologist position. She introduced and promoted EMDR at NCHS and remains the clinic's EMDR consultant. She also participates in the Wellness Committee as one of their lead members.
Rosita has two masters degrees – one in Chemical Dependence and the other in Marriage, Children and Family Therapy (MFT) – and a doctoral degree in Clinical Psychology. She holds two licenses – one as a Clinical Psychologist, the other one as a Marriage Family Therapist. Her current clinical, training, research, and writing interests are in the field of trauma and dissociative processes as these relate to prenatal and perinatal early intervention & prevention, including mothers and their babies from conception through the first year of life.
A current Board Director, Rosita has also served in several ISSTD committees and special interest groups, including the Annual Conference Committee, Fundraising Committee and Public Health Task Force. With her enormous capacity for empathy, caring, advocacy for the less fortunate, coupled with dedication, conscientiousness, hard work and attention to detail, Rosita will be a wonderful ISSTD president, and we are fortunate to have her.
Take care Everyone,
Christa Krüger, ISSTD President, Pretoria, South Africa