This meeting is open to current and potential faculty members. In-person participants who are interested in learning more about becoming an instructor are encouraged to email cfas@isst-d.org by April 7 to request to join this meeting.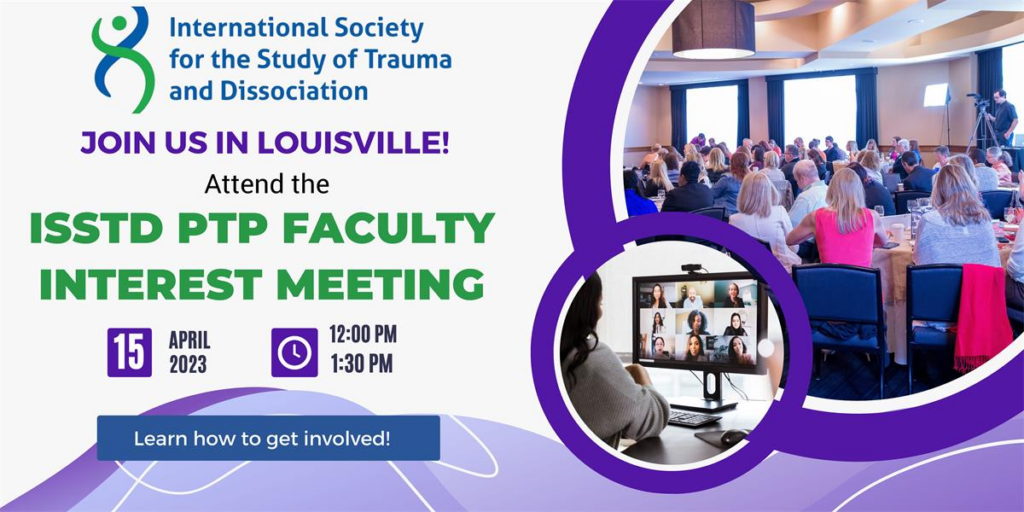 ISSTD's PTP is rapidly growing and ever evolving. We are looking for passionate professionals to share their expertise. Come find out more about the program and the benefits of becoming a faculty member.
Those interested in becoming a part of Professional Training Program Faculty should meet the following criteria:
Member of ISSTD for minimum of five years
Active participation in ISSTD
Knowledge of psychodynamic psychotherapy
Familiarity with ISSTD PTP courses
Prior teaching experience
Find More information about becoming a PTP Faculty member here or email cfas@isst-d.org to signup for the in person meeting by April 7, 2023!