Mary-Anne Kate, a SEP member from Australia has just completed her PhD investigating the aetiology of dissociative disorders and an exploration of the validity of the trauma and fantasy models of dissociation. In this interview she speaks of the paths that took her to ISSTD, her experience of ISSTD as a SEP member, and gives a brief introduction to her research.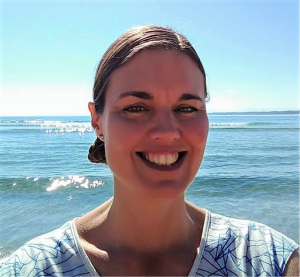 Q: Mary-Anne, you have such an interesting CV! How exactly does one get from Western Australia to Bellingen, via Cairo? How did you end up in the field of trauma and dissociation research?
I am from Perth originally. After graduating from university I worked as a researcher providing information to adoptees; the Stolen Generation of indigenous people who were taken from their families by the Australian government; and to adults who had been placed in care in Britain as young children and shipped to Australia, sometimes without the mother's consent. In this role I came to learn about the impact of early trauma and attachment and the complexities of identity. I moved to Canberra to work with the Department of Immigration and Multicultural Affairs and became the national coordinator for settlement services for migrants and refugees, including trauma and torture counselling services. After a year in London at the Australian High Commission I embarked on a diplomatic posting to Cairo where I managed Australia's migration and refugee program for North Africa. Frustrated with the international response to asylum-seekers and refugees I then undertook my Masters in Social Policy at the University of Edinburgh. My thesis examined the inequity of protection opportunities for asylum seekers and refugees in Western countries and was published by the UNHCR. I worked for a year as a Policy Advisor in the Scottish Health Department on issues related to the education and training of health professionals, and then for many years as a researcher, policy analyst and writer for an influential Brussels-based think tank that worked closely with the European Commission to improve human rights, socio-economic outcomes, health, and community and political participation of people from migrant and refugee backgrounds. Living in Edinburgh I missed the warm weather and outdoor lifestyle of Australia, so my young family and I would have a beach holiday in Australia each year at the end of the long Scottish winter. One year we visited Bellingen – an idyllic rural town nestled between world heritage listed rainforest and pristine beaches – and decided to make a 'tree change'. I thought it was time for a career change too. I knew about the struggles of people living with a Dissociative Disorder (DD), and the issue had the same themes that I had been focussed on most of my working life: trauma, identity and social justice. After learning more about dissociation, I decided that I would like to conduct research in that area.
Q. What attracted you to ISSTD? Tell us a little about when you joined and how you found out about ISSTD?
I was lucky enough to have ISSTD past president Dr. Warwick Middleton as my second supervisor for my PhD, and one of the first things he suggested was to connect with the ISSTD, which I did in 2012. When I first started researching dissociation I found it difficult to find information that was evidenced-based, straightforward and helpful, so it was wonderful to tap into the ISSTD's wealth of knowledge and expertise.
Q. As a SEP member, what has ISSTD been able to offer you?
I attended my first ISSTD conference in Long Beach in 2012. The Chair of the SEP committee Christine Forner was so welcoming and helpful as were her initiatives, including the introductory course Dissociation 101, which six years on I am now teaching with her. Christine gave me the opportunity to bring my bookshelf to life. Through ISSTD I was able to speak with some of the most influential minds in the field including Rick Kluft, Colin Ross and Marlene Steinberg. I was in awe how helpful and kind everyone was, and about their genuine interest in my research. At my university dissociation was taught primarily from a fantasy model perspective, so it was refreshing to be amongst experienced clinicians who viewed dissociation as a defense mechanism. I could really sense the passion and commitment of members of the ISSTD towards improving the lives of people with backgrounds of interpersonal trauma and dissociation. Christine invited me to join the SEP committee where I was responsible for the SEP column. Over the past six years I have been a member of the marketing committee, the nominating committee, and the scientific committee. I am strongly committed to the goals and ethos of the ISSTD and it is fantastic to have the opportunity to contribute in a practical and meaningful way.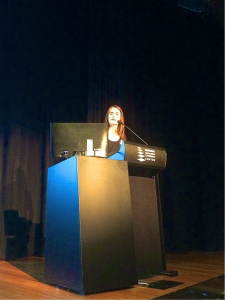 Q. I have read your PhD and think it is an exciting addition to our field. Could you summarise for the readers the nature of your research and what you think it offers to the field?
Thank-you Kate, I was really pleased that my PhD was able to make some conceptual and practical contributions to the field. My PhD looks at the prevalence of dissociation and the DDs and the etiological role of childhood abuse and parent-child dynamics, and then examines the implications of these findings for the validity of the trauma and fantasy models of dissociation. My first chapter is actually a rewriting of Kring's Abnormal Psychology, one of the world's leading textbooks. I rewrote 60% of the chapter on DDs with Warwick Middleton to bring it into line with the scientific evidence on dissociation and traumatic and recovered memory as the original text had a strong fantasy model slant and was often inaccurate. This version became the first Australasian edition of the textbook: http://www.wileydirect.com.au/buy/abnormal-psychology-1st-edition/ In the second chapter I disprove the fantasy model by using prevalence rates of dissociation and DDs. The current construction of the fantasy model makes it very difficult to disprove as antecedents overlap with other trauma responses, i.e. sleep problems and fantasy proneness; and reality monitoring, cognitive distortions and suggestibility are all likely to be compromised by dissociative symptomology. To get around this, I decided to test the plausibility of the trauma and fantasy models using DD and dissociation prevalence rates. My meta-analysis demonstrates the fantasy model is not a plausible explanation for dissociation or DDs in college populations. It finds 11% of students meet the criteria for a DD, which is consistent with the prevalence of experiencing multiple types of trauma during childhood, but is not consistent with the prevalence of fantasy proneness. It is simply implausible that 11% of college students are so fantasy prone that they would enact a disorder they do not have AND be exposed to enough information that could potentially enable them to enact a DD to the extent that it can be diagnosed AND then assimilate that information and believe that they have a DD. This very specific manifestation of fantasy proneness would be expected to be exceedingly rare.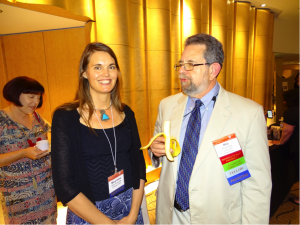 I also found mean scores on the Dissociative Experiences Scale varied significantly across the 16 countries, but the pattern did not fit the fantasy model as rates were not highest in North America or Western countries, but in countries that were comparatively unsafe. Furthermore, the most obscure DD from a socio-cultural perspective (DDNOS-1) was the most common, which does not support the fantasy model as a person can only enact something that they are familiar with. Chapter three outlines my research with over 300 university students. I was able to predict more dissociation using trauma and family dynamics variables than any other research study. In female students 51% of dissociation was predicted by a regression model consisting of insecure attachment, the number of sexual abuse episodes, the number of different types of sexual abuse and physical abuse, and being choked. In males 53% of MID scores were predicted by a regression model consisting of the number of sexual abuse episodes, a father who was not kind and caring, and parents who preventing independent action by organizing and problem solving on the child's behalf. The findings of this study indicated that dissociation is most likely when sexual abuse and other potentially life threatening traumas in childhood (whether inside or outside the family) occur against a backdrop of a negative family life, including having an insecure attachment to one's caregiver. In the fourth chapter I examined the risk factors for clinical levels of dissociation. This study also examines the relationship between dissociation, parent-child dynamics, attachment and interpersonal trauma but compares university groups with different levels of dissociation – normal-range, consistent with a DD or PTSD, and consistent with a DD – and a fourth group comprising inpatients and outpatients diagnosed with a DD. Odds ratios for clinical levels of dissociation in females were as follows:
an insecure attachment style: 72 :1
negative parent child dynamics: 21:1
the mother's role in, or response to, maltreatment being negative: 45 :1
any sexual abuse: 16 :1
being choked: 28 :1; and
choking or smothering and sexual abuse.106:1
To put these findings in perspective the odds ratio for smokers, as compared to non-smokers, getting lung cancer is 40:1.
Q. I hear a rumour that your PhD has been awarded a major university prize? Can you tell us a bit about that?
I have been notified I will be awarded the Chancellor's Doctoral Research Medal at graduation, which is given to two PhD graduates university-wide in recognition of their research being of "exceptional merit and at the forefront of the field". I was nominated for the medal by the examiners, with support from my supervisors.
Q. Congratulations. Mary-Anne. This is a well-deserved recognition. I must say I admire you, doing a PhD on Dissociative Disorders in Australia. Did you face any particular challenges and obstacles?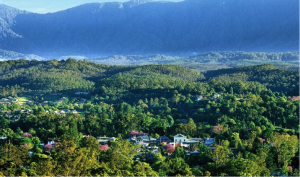 It was incredibly challenging and there are many stories I could tell, but I will focus on one particular stumbling block. It was very difficult to get ethics approval to do research with in-patients with a DD, and my ethics application was on a merry-go-round between the university's ethics board, and the hospital ethics board for over two years before being approved.
Q. Finally, I am interested that you have settled in the lovely Bellingen valley. Actually this is not far from my country. I grew up in the upper Macleay valley, in Dunghutti country. Could you find a photo of Bellingen to share with ISSTD?
I live in neighbouring Gumbaynggirr country (for non-Australians the Gumbaynggirr are the indigenous people who are the traditional custodians of the land). It is terrific to see such a strong Australasian contingent in the ISSTD, noting that the past two presidents were antipodeans!