Join ISSTD for "Relational Healing in Complex Trauma and Dissociation: Psychoanalytic and Integrationist Perspectives", an ISSTD Regional Conference in New York City on October 5!
The day will kick off with "Six Relational Crises: The Relational Healing of Complex Trauma" with Philip Kinsler. Dr. Kinsler will examine six choice points in the therapy of chronically traumatized patients that present relational challenges, including presentation of countertransference struggles throughout the process.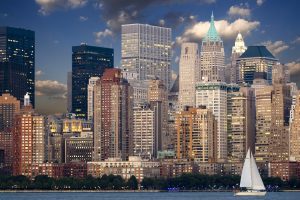 After a brief break, the conference will reconvene with Sheldon Itzkowitz's presentation, "An Interpersonal-Relational Approach to Working with Critical and Aggressive Dissociated Self States". Dr. Itzkowitz will address the emergence of critical and aggressive protector/perpetrator self-states and how we works with them from an interpersonal-relational psychoanalytic perspective.
Following the mid-day break for lunch, which will be provided, Elizabeth Howell will present "The Self-Critical Conundrum: Reframing harsh, Pathological Superego in Terms of Dissociation and Attachment". In this presentation Dr. Howell will examine the understanding of harsh superego as an elaboration of a posttraumatic dissociative structure.
After a final break, the day will conclude with "Relational Healing of Complex Trauma: An Integrative Discussion", with Rebeca Gonzales-Scherman moderating a panel discussion between all three presenters.
Full Conference abstracts, speaker bios, venue details, and more information can be found on the Conference Website.
Register now and take advantage of Early Bird Pricing!
Thank you to our Supporters!
                                                                           Lunch Supporter                                                       Break Supporter

Learn more about Therapy Notes and The Trauma Disorders Program at Sheppard Pratt!
Interested in becoming a supporter or exhibitor? Check out opportunities on the Conference Website!