At the inauguration of the 46th President of the USA, in a Covid-safe ceremony in Washington on 20th January 2021, Amanda Gorman became the youngest poet to ever participate in such an event, powerfully reciting her poem, "The Hill We Climb". Subsequent to this ceremony in which poetry was on centre-stage, our ISSTD Board, discussed the possibility of inviting Amanda Gorman to recite at an ISSTD conference. The discussion led Valerie Sinason and Rick Hohfeler to ponder whether the ISSTD already had an underground grouping of poets who had not known about each other. Valerie made the effort to find out. She contacted a couple of ISSTD members that she learned about, who write poetry. They knew others, and within a short time there was an assembly of ten, listed alphabetically as Bethany Bjur, Quentin Dignam, Jan Ewing, George Halasz, Phyllis Klein, Warwick Middleton, Colin Ross, Valerie Sinason, Joan Turkus and Na'ama Yehuda.
What to do with this organic grouping? Valerie collected three trauma-themed poems from each and then selected one of the three to feature in the inaugural ISSTD Poets' Corner poetry recital with the order of presentation determined by the theme and content of the individual offerings. Bethany Bjur secured a spot for the recital at our 2021 Annual (Virtual) Conference in April, and thus more than one in this grouping found themselves formally reciting their own poetry in a public forum for the first time in their life…
Clive James was the bestselling author of more than forty books, including collections of literary criticism, cultural essays, travel writing, verse and novels. The last book he wrote as he was dying was, "The Fire of Joy: Roughly Eighty Poems to get by Heart and Say Aloud" (Picador, 2020). He states in his Introduction, "With a poem the most important thing is the way it sounds when you say it… My understanding of what a poem is has been formed over a lifetime by the memory of the poems I love; the poems, or fragments of poems, that got into my head seemingly of their own volition, despite all the contriving powers of my natural idleness to keep them out. I discovered early on that a scrap of language can be like a tune in that respect: it gets into your head no matter what. In fact, I believe that is the true mark of poetry: you remember it despite yourself."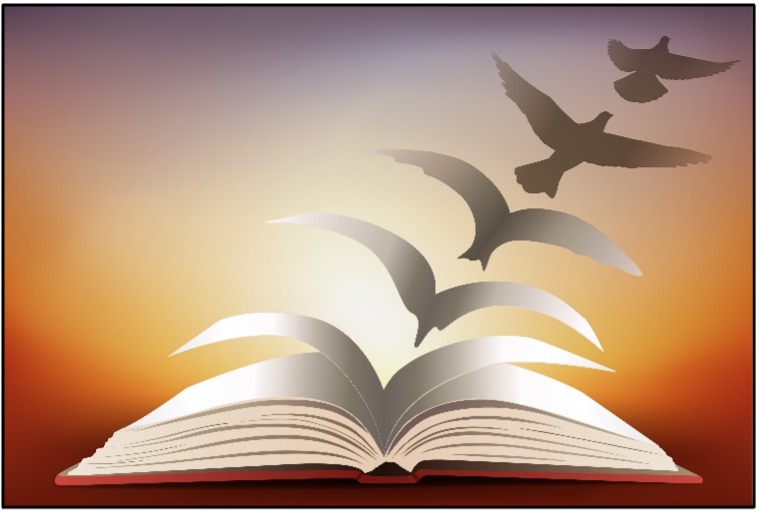 Just as in our work with people, there are many ways to look at various ideas and philosophies, there are also many different ways to think about what poetry means to us. It could mean: connecting with an emotion that helps us feel less alone or that someone else has understood us, even knows who we are without knowing us at all. It can remind us of the suffering or beauty in our humanity when we need to be reminded. It can rock our bodies when we are in need of comfort. The writing, reading, and hearing of poetry connects us to our unconscious in surprising ways. It could be through an image, a sound, a feeling that provokes a memory. It sounds right and feels right even though we may not know exactly why.
Given all that poetry can do, we gave voice to the words within us:-

1. Letter to who you were – Bethany Bjur
2. She Was Alone – Phyllis Klein
3. The Trauma Model of Mental Disorders – Colin Ross
4. Turning Point – Joan Turkus
5. A therapists guide – George Halasz (read by Quentin Dignam)
6. Finding a Voice – Valerie Sinason
7. Sweet Dreams Little One – Warwick Middleton
8. Night Walker – Na'ama Yehuda
9. Beachwalk – Jan Ewing
10. Nargis Time – Quentin Dignam
Bethany led us off, her words a fitting introduction to bravely stepping off into a collective creative enterprise:-
"You will have days of sliding down a waterfall into an Alaskan harbor. Locking eyes with a bald eagle from your kitchen window. You will face off a bear through your bedroom window, and you will be afraid. That is ok.

You were born of wild things, and the wild things know you."
Quentin's poem fittingly concluded:-
"Under the now-quiet sky, teachers – grounded again in the transience of life –
move serene and composed around the learning space.
Whence comes this calm and wisdom, healing in this place of harm?
If the land can heal, we can."
It appeared early on that the natural home of Poets' Corner was the ISSTD Creative Arts Therapy Special Interest Group. They enthusiastically welcomed the troop of poets that somewhat unexpectedly had arrived on their doorstep. Pretty soon we had our own ISSTDWorld Community on which to share poems and plan future enterprises. Other ISSTD members – Sally Wood, Ken Benau, and Ericha Scott, joined Poets' Corner.
All interested ISSTD members are very warmly invited to join this grouping. Just send Valerie Sinason an email at vsinason@aol.com
The theme for the next collective poetry recital at our next virtual ISSTD Conference is the generational transmission of trauma. For those that would like to watch the inaugural public performance of Poets' Corner it is accessible in the recordings of the 2021 Annual Conference content. Please note that the recording is only available if you were registered for the conference.
We will leave you with some reflections on the work of a poet:-
"There's a reason poets often say, 'Poetry saved my life,' for often the blank page is the only one listening to the soul's suffering, the only one registering the story completely, the only one receiving all softly and without condemnation." – Clarissa Pinkola Estes
"You can find poetry in your everyday life, your memory, in what people say on the bus, in the news, or just what's in your heart." – Carol Ann Duffy
"Poetry is eternal graffiti written in the heart of everyone." – Lawrence Ferlinghetti
"Poetry is when an emotion has found its thought and the thought has found words." – Robert Frost