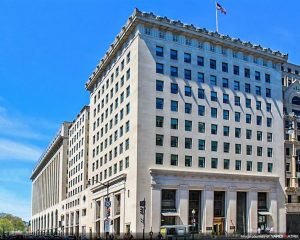 October will be an exciting month for ISSTD as two major changes occur: the introduction of our new community platform, ISSTDWorld, and the move of the ISSTD office to Washington, DC.
Launch of ISSTDWorld
The launch of ISSTDWorld, powered by Higher Logic, is one key component of the overall website update currently underway and scheduled to be completed in early 2019. The new platform, which will be launched on Monday, October 8, 2018, will allow ISSTD members from around the globe to connect with each other more easily via groups called communities or directly with other ISSTD members. The system will replace Basecamp, which ISSTD currently uses for book club discussions, committee work, and special interest group listservs. During the month of October, members will receive a series of emails with instructions for tasks to fully set up their profile in the system and engage with other members. The system will be tied in with our current membership system via a single password and information updates will be synced across both platforms One key component of the system will be the updated directory feature which will allow for both a Member Directory, visible only to other members, and a public Find A Therapist Directory, which will be available via the main website when it is completed. The search options for the public directory are being overhauled to include additional categories such as payment information, treatment methods, populations served, and much more. We believe these updates will help the public find a therapist more tailored for their needs and increase the number of inquiries members are receiving from other members as well as the public. More details will be shared about updating your profile after the system launch in October. Our goal is to make these valuable features available to members without a substantial increase in membership dues. Please consider a donation to our 35 for the 35th campaign to help offset the costs of these upgrades. One time and recurring donation options are available. Thank you to all those who have already contributed to help with this investment in our future.
Move to Washington, DC
ISSTD will also be moving our physical office from Northern Virginia to downtown Washington, DC as of October 15, 2018. The new office at 1420 New York Avenue NW will provide us with a modern space, including enlarged conference space that will be used for future trainings. Please bear with us as we make this move as there could be intermittent disruptions to phone and email services between October 10 and October 31 as the move is completed. We will be updating the ISSTD website with the new address and phone number shortly and all member correspondence starting in September will include information on the move.
New Contact Information (effective October 15, 2018) ISSTD 1420 New York Avenue, 5th Floor Washington, DC 20005 202-803-6332 (phone) 202-747-2864 (fax)