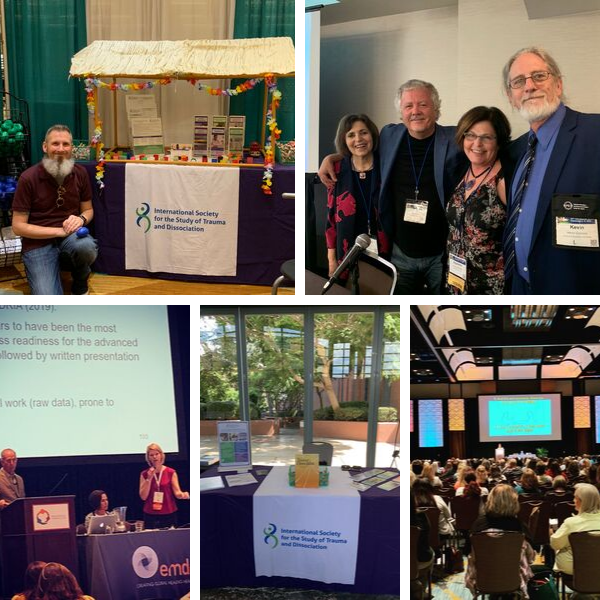 ISSTD traveled to sunny California this year to exhibit at two conferences and spread the word about ISSTD's incredible membership benefits and training opportunities. ISSTD staff and members attended the Institute on Violence Abuse and Trauma (IVAT) San Diego conference and the EMDR International Association (EMDRIA) conference in Orange County.
At IVAT, ISSTD Past Presidents Colin Ross, Joyanna Silberg, Fran Waters, and Kevin Connors presented a panel on dissociative issues. Fran Waters was presented with the William Friedrich Memorial Child Sexual Abuse Research, Assessment and/or Treatment Award. ISSTD members Jennifer Madere and Lori Kurcharski both presented at the EMDRIA conference. ISSTD gained four new members onsite at EMDRIA, and the self-care opportunities at our booth were a huge hit!
Thank you to our volunteers!
Thank you to the ISSTD members who helped out at both of these conferences: D Michael Coy, Jennifer Madere, Elizabeth Davis, Elizabeth Chalenburg, Teresa Allen, and Rosita Cortizo!