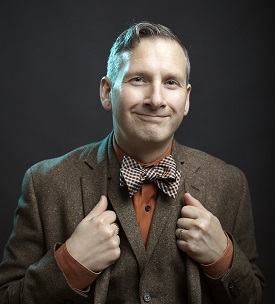 Hello again from ISSTD's Finance Committee! It's hard to believe that yet another year has passed since my last update. I am pleased to share with you where we've been over the past year and where we're headed in 2021 and beyond.
When I wrote this column last August, I said we'd be doing the following over the coming year:
The development of 3-to-5-year budget projections that integrate with ISSTD's Strategic Plan using measurable progress/achievement benchmarks;
Reinvigorating a Fundraising Committee (a 2018 goal which was put on the 'back burner' due to other, pressing projects);
Revising the current budget structure to improve strategic planning and better reflect how ISSTD serves its members (that's you!) today; and,
Further developing interrelationships amongst different ISSTD committees with budget (revenue and/or expense) responsibilities to ensure closer adherence to ISSTD's annual budget.
We continue to work toward developing 3-to-5 year budget projections, but we want to be sure that the Board has finalized the organization's longer-term Strategic Plan before we jump in with both feet. That said, Executive Director Mary Pat Hanlin, the Finance Committee, and I closely track revenue and expenses, and have been working over the past three years to make the Annual Budget more amenable to a strategic planning process.
We have a Fundraising Committee! Earlier this year, Board members Katie Keech and Valerie Sinason stepped forward to take on the task of breathing new life into fundraising for ISSTD. They've re-formed the committee and already developed one initiative, in the form of the COVID-19 Support Campaign for our members. The Finance Committee's role will be to oversee the work of the Fundraising Committee and help guide the development of initiatives in line with needs identified in the Annual Budget.
In collaboration with a Board working group, the Finance Committee has contributed to developing a framework for the submission and evaluation of all expenses, big or small, throughout the organization. We hope that this new set of processes will both aid in strategic planning and stoke creativity and program development throughout the organization. The best part, for me, is that they also support a very organic process for collaboration amongst different groups and committees, and seamlessly integrate the Annual Budget into discussions about new and expanded programming, etc.
I would also like to offer an update on ongoing business, which includes:
ISSTD's ongoing commitments to repay funds to the Education and Research Fund and to increase our Savings (also known as a 'reserve' fund), increased in 2020 from $350.00 to $500.00 per month, maintained on schedule since 2018. (Formerly known as the Development Fund, this grant was developed with the mission of supporting programs and initiatives that further education, assessment, treatment, and research of the dissociative disorders);
Continued refinement of the monthly financial dashboard/narrative report, prepared by the Treasurer, which distills the monthly financial documents into an easy-to-read format and highlights areas of revenue growth, areas for caution, and 'red flags' that require closer attention;
A continued increase in revenue, owing in large part to improved collaboration within ISSTD and a more adventurous outlook toward the possibilities—not only for maintaining, but also expanding, ISSTD's global relevance and presence.
A frankly astounding recovery from the cancellation of our Annual Conference, from which we were able to put together what seems like one of the most widely praised conferences we've ever had—and it was entirely virtual, to boot!
It's a bit odd to be writing this, but I envision a time soon when the Finance Committee will have no new policies or procedures to develop (at least for a while) and plenty of tasks to keep us occupied steadily, throughout the year.
ISSTD has continued its growth since last year (back) into a wonderfully vibrant organization, which, as of last December, is fully self-managed. With our continued financial health, we are increasingly able to meet the needs of our members, as well as attract new ones, and I feel very pleased to say that the Finance Committee is deeply committed to ensure that this is the case for generations of practitioners and researchers to come. I am very excited about where we are, and where we're going, as an organization, and I hope you are, too. Thanks for reading!