Paula Thomson, PhD, ISSTD Board Member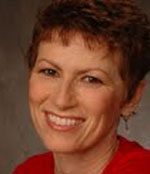 Your board of directors is actively exploring ways to share the multiple gifts provided by your wonderful organization. Monthly meetings address the governance and mission of the organization, coupled with plans to expand education and research related to complex trauma and dissociation. Some of the activity highlights from your current board include:
E-Journal
Dr. Steven Frankel and Dr. Andreas Laddis, the new e-journal's co-editors, are drafting plans for the inaugural edition. More details will be released soon. This new e-journal is dedicated to share clinical information related to treating patients with complex trauma and dissociative disorders.
ISSTD News
The Clinical Corner section in the ISSTD News has a new editor. Thank you to Dr. Pam Stavropoulos for accepting this invitation.
Regional Seminars
The Chicago regional seminar is now open for registration. Other future regional conferences are in development, including the planning of the conference scheduled at the Brisbane Convention and Exhibition Centre, Southbank, Brisbane (18-19 March 2017). These regional seminars are designed to disseminate knowledge. The board also hopes to increase membership through these seminars.
Marketing and Communication
Under the guidance of Peter Maves and Bob Slater, ISSTD visibility is rapidly growing via social media.
Membership
The board is encouraging former ISSTD members to renew their membership. We hope to welcome back former members, as well as, encourage new members to join this wonderful organization. We welcome everyone's help increasing our membership. Like all non-profit organizations, our strength and vitality resides within our members. To help nurture the strength of our membership, the board has initiated Round Table meetings with Committee chairs, along with regular meetings with the Ritual Abuse/Mind Control SIG group. These meetings are promoting a more cohesive ISSTD society.
Professional Training Program (PTP)
The PTP continues to be one of the most important and effective training programs. Under the guidance of Victor Welzant, efforts to increase program offerings include the creation of hybrid courses and increase international faculty representation.
Financial Well-being
Your board is carefully monitoring expenses and revenues. We are dedicated to ensuring a fiscally healthy organization, one that is assiduous in its financial transparency and detailed monitoring. Presently, a successful audit process is nearing completion.
Upcoming Plans
Plans for upcoming conferences and collaborative research programs are underway. For example, the Board, along with the scientific committee, is building bridges between the ISSTD and the ESTD. Connections with other trauma organizations continue to be cultivated.