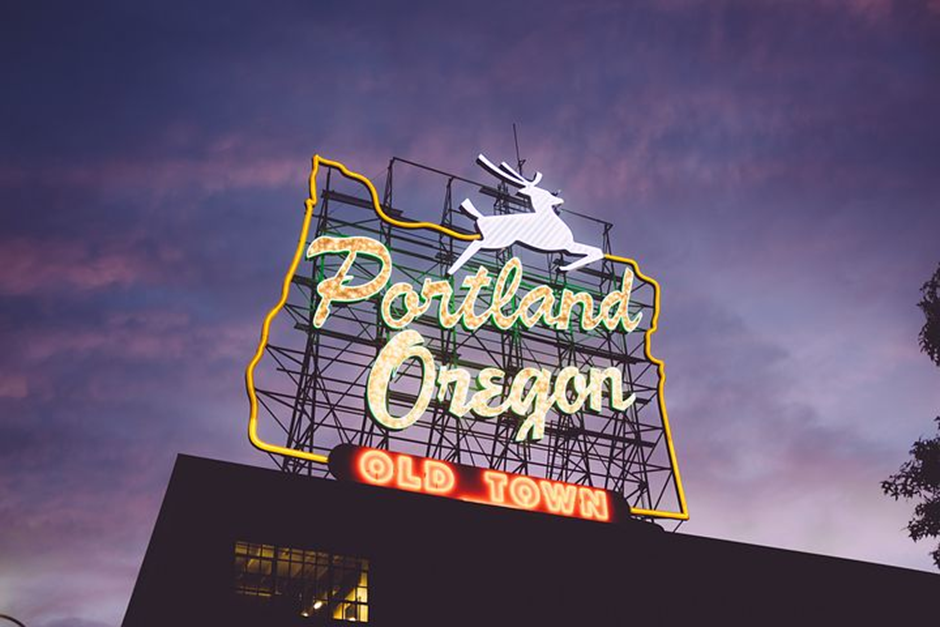 Increasingly therapists are being encouraged to work with the body, in addition to, and integrated with the more traditional 'talking therapies'. Indeed, we are learning more and more about the impact of trauma on the body – and that working with the body can help heal trauma. In this context ISSTD is excited to announce a new one-day conference in Portland, Oregan: The Body in Traumatic Dissociation.
This conference, held on November 1, 2019, is being run by ISSTD Board Members D. Michael Coy and Lisa Danylchuk with past Board Member, Paula Thomson. These experienced presenters and therapists promise to deliver a great day of focused and creative training.
An Outline of the Day
The day will open with Lisa Danylchuk leading a session on Healing Trauma Through Yoga. This session promises to engage you fully – beginning with a simple experiential yoga practice. Lisa will then discuss developmental trauma and its impacts on the mind and body, and will explore how yoga practices can help heal symptoms of PTSD and complex, developmental trauma. The session will include a discussion of the provider's experience, both practicing yoga personally, as well as offering yogic practices to trauma survivors.
In the second session of the day Paula Thomson will present on the Dynamic Body: Autonomic Nervous System, Allostasis, and Stress Responses. Come along and learn all about the way behavior is shaped by environmental challenges, both present and past and how the two branches of the autonomic nervous system, the sympathetic and parasympathetic branches, modulate all internal bodily states to meet the demands of these past and present challenges. This session will also use case study examples to illustrate these responses and describe simple tools to stabilize autonomic stress responses in patients and therapists. Participants will have an opportunity to share their clinical experience and to ask questions related to this topic.
Paula will follow up this session with another session entitled: Embodiment: Cognition, Memory, Emotional Distress, and Disembodied Dissociation. In this session she will explore embodied cognition, body memories, emotional distress, and disembodied dissociation. Practical strategies will be explored including: assuming body postures to evoke emotional memories, modalities to normalize and enrich these body postures, and creative processing to enhance resilience. Pathological disorders associated with embodied/disembodied states will be examined from an embodied orientation (i.e., bradycardia, chronic fatigue, chronic pain, disordered eating, self-injurious behaviors, depersonalization, toxic shame, and PTSD symptoms).
The final session, led by Michael Coy, has the intriguing title: Is That Mine or Yours? Feeling the Untold Story in Therapy. This session will explore the phenomena of non-verbal communication via mirror neurons that can manifest in the therapeutic relationship. This attunement may take on a very powerful dimension in the context of working with people who have complex trauma and dissociative symptoms. The session will also describe dissociative attunement, where the therapist serves as a "micro-tonal tuning fork" vibrating in resonance with the client's dissociated emotion, sensation, or other sensory information. Different manifestations of dissociative attunement will be discussed, as will contexts in which it might occur, and the observed impact upon the client (and treatment) of an aptly-framed and appropriately-timed reflection of the dissociated experience. Additionally, the toll that this level of ongoing, deeply-felt resonance can have upon the therapist, as well as strategies for emotional cleansing, will be addressed.
And Portland itself….
The conference will be held in the Kimpton Hotel Monaco Portland, a delightful location, built around 1912 and recently described as "the Most Beautiful Hotel in Oregon". This hotel makes a great base to explore the city of Portland, so stay a day or two. There's plenty to do.
Do you like to shop? Portland may well be the place for you. With no sales tax, Portland is a haven for shoppers, with a wide variety of retailers. Don't go past Powell's City of Books. The area is also known for art galleries, museums, gardens and its wonderful street food.
Registration
Early Bird Registration is now open, but ends September 30. Don't miss out on this opportunity to get a day of professional training at the lower price. Student and Emerging Professional discounts are available. For more information visit the conference website!