KM: When I first read about your work I found your therapy approach fascinating. But before we talk about that, can you share with our readers how you came to be a therapist?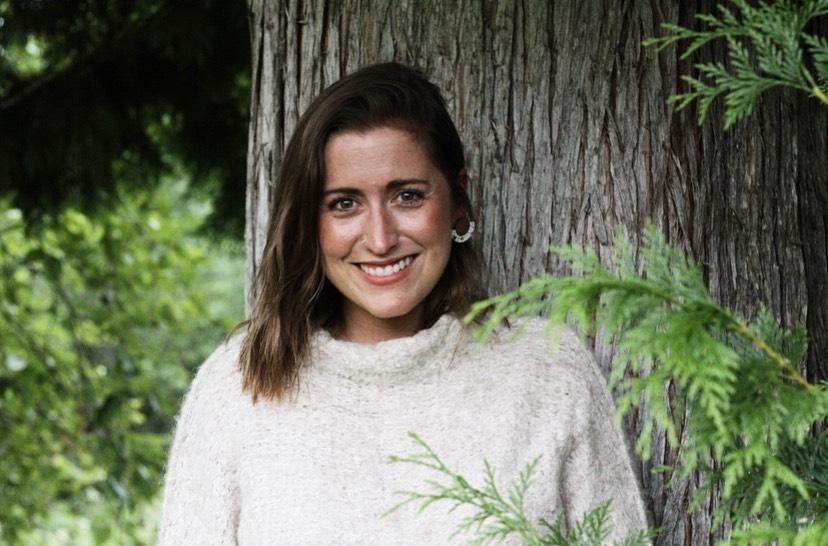 CC: Thanks, Kate! Over the past 14 years, I've been on a journey that has led me to discover and learn about various healing modalities. I've wanted to be a therapist since I was a teen. I've also always had a love for the outdoors. I spent a great deal of my childhood climbing trees, catching frogs, and exploring the natural world. During my undergraduate degree, I took a number of environmental studies courses while simultaneously studying psychology, wild medicine, and First Nations Studies.
By happenstance, I read about Ecopsychology in one of my course readings… and a deep excitement ignited within me. I had never considered that I might be able to combine two of my deepest passions into a career: deep ecology and psychology. From that point on, I set my sights on a graduate degree in counselling psychology with the hopes of becoming a nature-based therapist. I also continued studying herbalism and wild medicine.
KM: What an interesting combination! And how did you get into the complex trauma and dissociative disorders field?
CC: I originally got into the complex trauma and dissociative disorders field through my work with at-risk youth. I spent the first six years of my career (while I was doing my schooling) working predominantly with young people in and from foster care, and adoptees. The majority of my clients were presenting with complex trauma and dissociative tendencies. However, at that time, I was working as a support worker without clinical training… and I didn't fully understand the breadth, depth and impact of complex trauma. I was constantly moved by the resilience of my clients, and began to explicitly understand the impact that our early relationships and experiences have on the ways that we relate to ourselves, others and the world.
I felt a strong calling to develop clinical competency in this area, and pursued graduate studies in Counselling Psychology at the University of British Columbia. After graduation, I've continued working with clients presenting with complex trauma in the non-profit, governmental and private sectors. I have also focused my clinical trainings on experiential, somatically-oriented and relational approaches for working with trauma. And, I'm currently pursuing certification in Accelerated Experiential Dynamic Psychotherapy (AEDP) and EMDR.
KM: What is it like to work in Northern BC? (And can you share some photos with the readers?)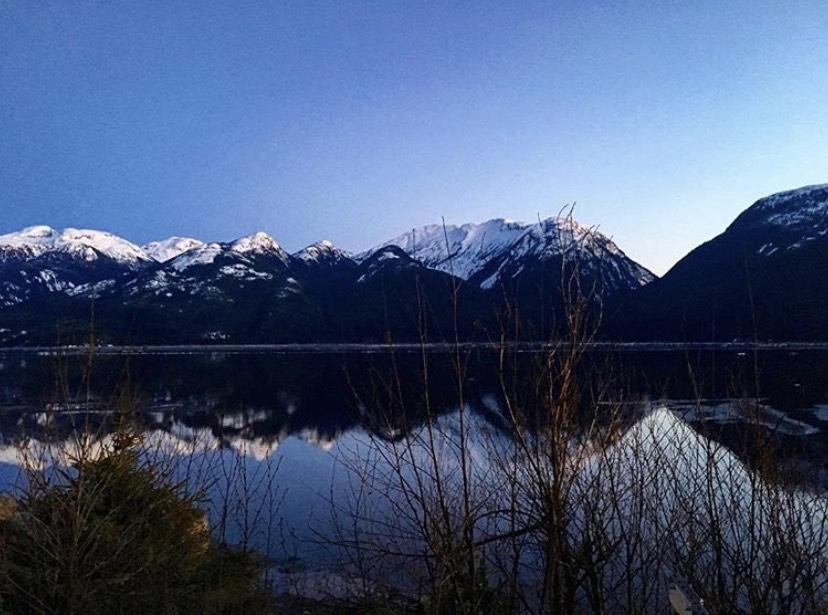 I love working in Northern BC, and feel very grateful to live and play on the traditional territory of the Tsimshian Nation. This region is incredible. The mountains, rivers and valleys are rugged and expansive. The wild foods and herbs are abundant. The people are raw and community-oriented. And there is a rich cultural presence from the many First Nations communities.
Working here has invited much more creativity into my psychotherapy practice. I offer nature-based therapy and do about 30% of my clinical work in the forests surrounding my home. I've also begun integrating herbalism into my practice through the use of wild teas that support the nervous system.
In this part of the world, communities are quite spread out. It's not uncommon for a client to travel 2-3 hours for a session. So, I also offer psychotherapy over Zoom, which has been helpful for folks living in more remote communities. That being said, storms and weather extremes are also a reality… and can have an impact on technology, so, I've definitely had to learn to surrender to the changing weather patterns that arise.
Working in the Northwest was a big adjustment initially, as opportunities to pursue professional development all of a sudden required a flight, or 15 hour drive. I place a lot of value on my professional development and growth, especially at this stage in my career. I often joke that some people go to all-inclusive resorts… and I go to clinical trainings. But, I have a strong passion for this work and feel so grateful to be in a role where I can continuously grow and learn alongside the incredible humans that seek my support. This has driven me to get involved with the ISSTD. Even though I am practicing in the Northwestern BC, I feel incredibly supported and connected to folks doing similar work nation-wide, which is a gift.
KM: Yes, the connection and support is pretty special. I also find that the focus on online training within ISSTD is really invaluable. I know that almost all my training in dissociative disorders has been online. Have you been able to complete many of the courses, and if so, are there particular ones you'd recommend for new members?
Yes! I am SO grateful for the online (and in-person) training that I've been able to access through the ISSTD. I'm currently working towards a Certificate in Complex Trauma and Dissociation, through the ISSTD's Certificate Program. I'd encourage new members (especially folks who are new to the field) to check it out. In terms of specific courses, I'd highly recommend Dissociation 101, and the 6 month Teleseminar called "The Complexities of Complex Trauma Part I: Theory and Practice." I'd also suggest the webinars… they've been fantastic!
KM: As someone who grew up in a remote community, it has really resonated with me to hear you speak of 'working on the forest floor'. Can you tell us a bit more about 'working on the forest floor' and your relationship with the earth as a healer?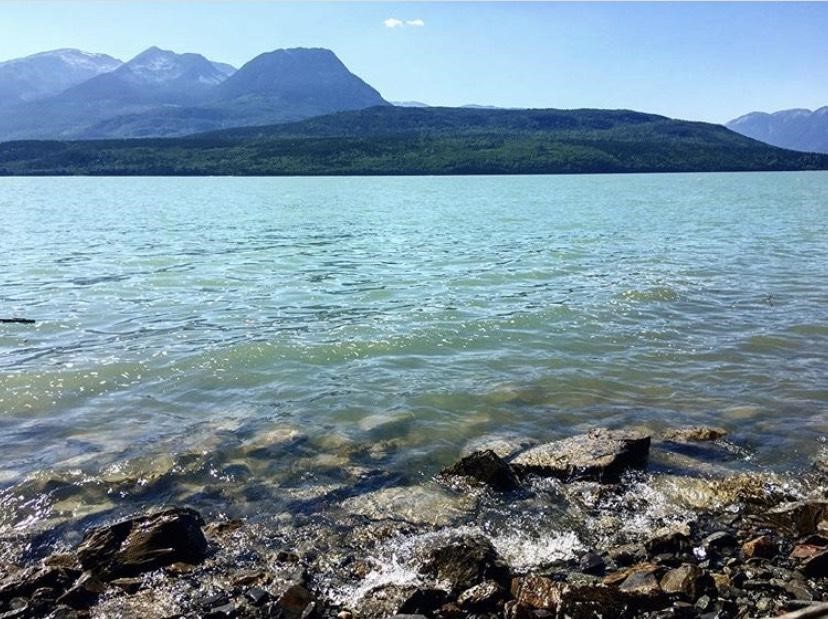 CC: When doing nature-based work, I lovingly refer to the Earth as my 'co-therapist'… and am continually in awe of the ways that she supports the healing process. For some of my clients, we conduct all phases of treatment outdoors. I use many of the same interventions and modalities that I use inside… but within the container of 'nature's office'.
Being in these spaces can support the nervous system, and can even increase the "window of tolerance". It's also amazing how many teachings about life, death, growth, and change can be gifted from the forest floor. The natural world is ripe with metaphor, and many of my clients are able to recognize reflections of their own internal processes and experiences within the life forms that they encounter outdoors. Whether we make it explicit or not, we are always in relationship with the Earth. And, when we strengthen this connection, the healing can be profound for both humans AND our planet.
KM: I think I want to read an article on this one day, Courtenay! Have you ever considered writing an article about your therapy approach? (No pressure!)
I'm so touched by your words, Kate. Thank you. In the last few months I've been feeling inspired to articulate my therapeutic approach into an article. One of the other hats that I wear within the ISSTD is Editorial Assistant for our clinical journal, Frontiers in the Psychotherapy of Trauma and Dissociation. And, my goal is to write and submit a clinical article within the next year. So… stay tuned 🙂
KM: We look forward to your article. Thank you for being interviewed for ISSTD News.