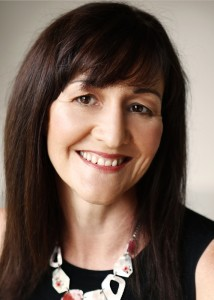 The Communications and Marketing Committee has two main roles. The first of these is promoting ISSTD including its activities and services, both internally and externally. It also has a role in promoting issues relating to complex trauma and dissociation in the wider community, targeting health professionals, other relevant professionals and the general public. This includes increasing public awareness of complex trauma and dissociation.
The Committee had a little period of hiatus in between Chairpersons, but now is back in full swing. We met at the conference in March to plan the year ahead and had our first full-committee meeting of the year in July. We have lots of exciting projects underway in our ongoing role of promoting ISSTD activity including courses, webinars and conferences to members and non-members. Projects include:
A new Membership Brochure – A small project team of myself, Mary-Anne Kate and Na'ama Yehuda are working on a new membership brochure, which we plan to have ready for the ISSTD conference in Christchurch in November, and then able to be used in an ongoing way afterwards. Look out for a brand new, modern looking brochure we can use in conference tote bags, hand out in information stalls, or share with interested colleagues.
Facts Sheets for the Public – To meet community need ISSTD is developing a series of Facts Sheets for the general public. These will present factual information in a user-friendly manner, without getting into too much professional jargon or labelling. The written communication will be geared at a moderate level of education (e.g. have completed most of high school). Consideration will be given to low-literacy material at some stage, if that becomes an expressed need. At this stage we have five facts sheets in the final stages of development:
Trauma and Complex Trauma: An Overview
Post-Traumatic Stress Disorders
Trauma Related Dissociation: An Introduction
What are the Dissociative Disorders?
Getting Treatment for Complex Trauma and Dissociation
Once these are finalised the Committee will explore ideas for other facts sheets. It is really important that ISSTD, as the world's premier organisation concerned with complex trauma and dissociation, is able to play a key role in educating the public about trauma and the disorders that can arise from trauma. Therefore any ideas from members are welcome! Please email me on katemcmaughpsychology@gmail.com if you have an idea for a Facts Sheet that would be useful for the general public.
Dissociative Identities Awareness Day – As part of promoting general awareness of dissociation, the Committee is busy planning activities for Dissociative Identities Awareness Day in March next year. Look out for a series of articles in ISSTD News, a social media campaign in the lead up to, and on the day itself, and some other special activities we have planned for this day. One really exciting part of this awareness day is that it gives ISSTD a chance to liaise with and work more with survivor groups to make this day really meaningful and educative.
Development of Video Marketing Content – One of our Committee Members, Mary-Anne Kate is driving a project to edit and use video footage of past ISSTD conference plenary speakers for marketing. The video footage of our speakers is a treasure trove of information, just waiting to be edited into smaller, marketable pieces which will be used on social media to both promote ISSTD and raise awareness about complex trauma and dissociative disorders. Stay tuned for more information in the months ahead.
The Communication and Marketing Committee has quite a few other projects planned as well as our ongoing role in promoting ISSTD webinars and conferences. We are keen to have new volunteers, so if you are interested in any form of marketing, promotion and communications, we are interested in you! If you love writing, editing, producing video content, planning promotions, or just have an idea – please contact me on katemcmaughpsychology@gmail.com