For Australian and New Zealand therapists, and many other international visitors, this has been a big month with the ISSTD bi-annual Australia-New Zealand conference being held in Ōtautahi/Christchurch from 22-24 November, a culmination of two years of planning.
For many of us, this conference was not just professionally educational, but also personally moving. While the conference was attended by many locals there were also many international visitors. For many of us involved in the conference committee, or attending the conference, this was a precious chance to learn more about the culture of the Māori people (the indigenous people of Aotearoa/ New Zealand); to experience the beauty of New Zealand; to receive the generous hospitality of the New Zealand people; and to learn more about the community of Ōtautahi/Christchurch and their response to multiple local traumas.
The conference was attended by over 300 delegates. Given that this conference was held in an isolated city of 380, 000 people, with both Australia and New Zealand being sparsely populated nations, getting this many people together in one venue is no mean feat. It is a testament to the dedication of the therapists of these countries that they have made such an effort and travelled long distances to learn more about trauma and dissociation.
It is perhaps worth mentioning then, the community and cultural context of this remarkable conference. The people of Ōtautahi/Christchurch are no strangers to trauma. In the last 10 years this city has been severely traumatised by earthquakes, bushfires and most recently a racially motivated massacre. These more modern traumas come on top of the inter-generational and historical trauma experienced by the Māori people as a result of colonisation.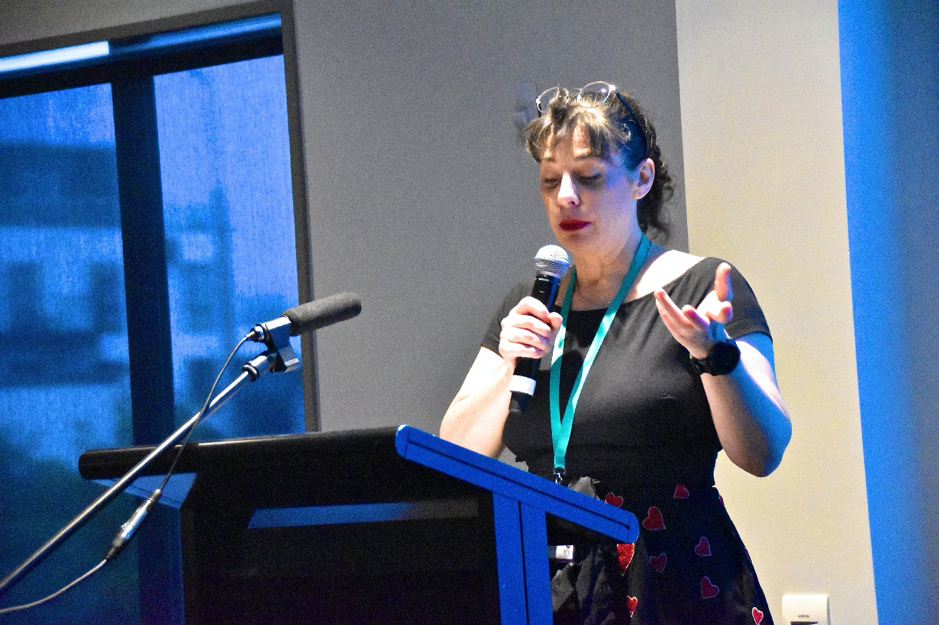 Interestingly, though, what was centre and forefront was not trauma but community, connection and care. Presenters spoke of the community of Christchurch rallying around each other, not just once, but repeatedly. Stories abound of people helping each other. Overheads showed police officers hugging survivors, survivors thanking police with gifts of flowers and donuts (of course!). Both literally and psychologically, this city is scarred and still rebuilding, with much devastation still evident, but what is arising is beautiful and strong. Local Māori people welcomed their visitors with a grace and openness that felt rare in this world. Also on display was the kindness, connection, humanity (and fun!) of ISSTD, something we can be really proud of.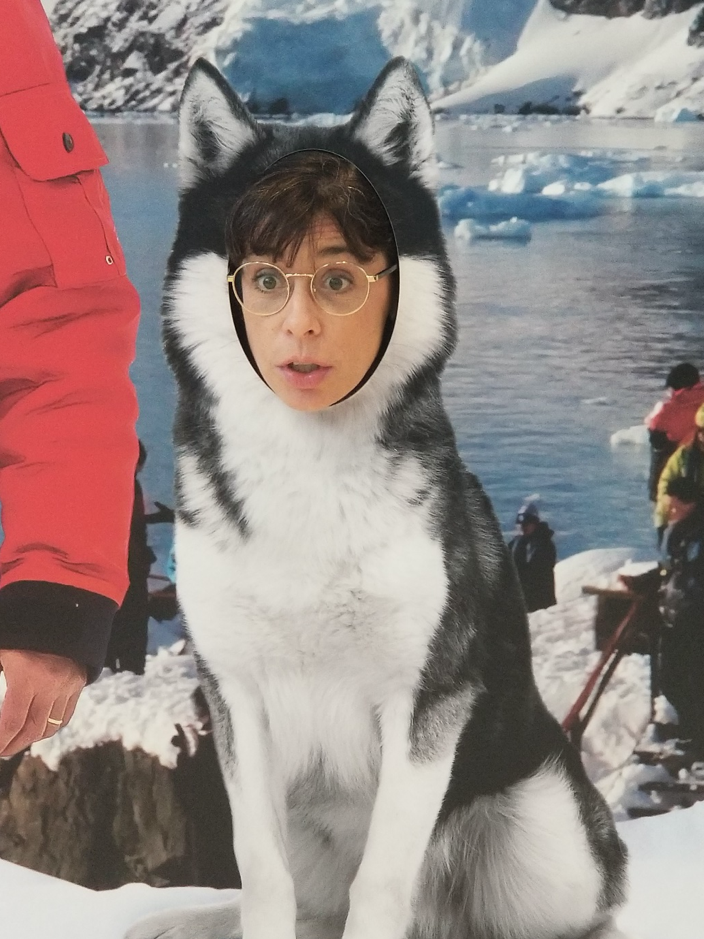 Pre-conference workshops on Friday were diverse and enriching. There was something for everyone and we were privileged to have many international speakers and ISSTD leaders presenting for us. On that note, it is particularly worth mentioning that the Dissociation 101 workshop, facilitated by Christine Forner and Mary Anne Kate had almost 80 participants. That is, approximately 80 trauma therapists being given a solid introduction to working with complex trauma-related dissociation, who can go out and share this knowledge with colleagues and clients. Other pre-conference workshops were also similarly well attended. The day concluded with some fantastic social events. Those of us who attended the Antarctic Centre tour were delighted to see the playful side of some of our Board members, including our President masquerading as a husky!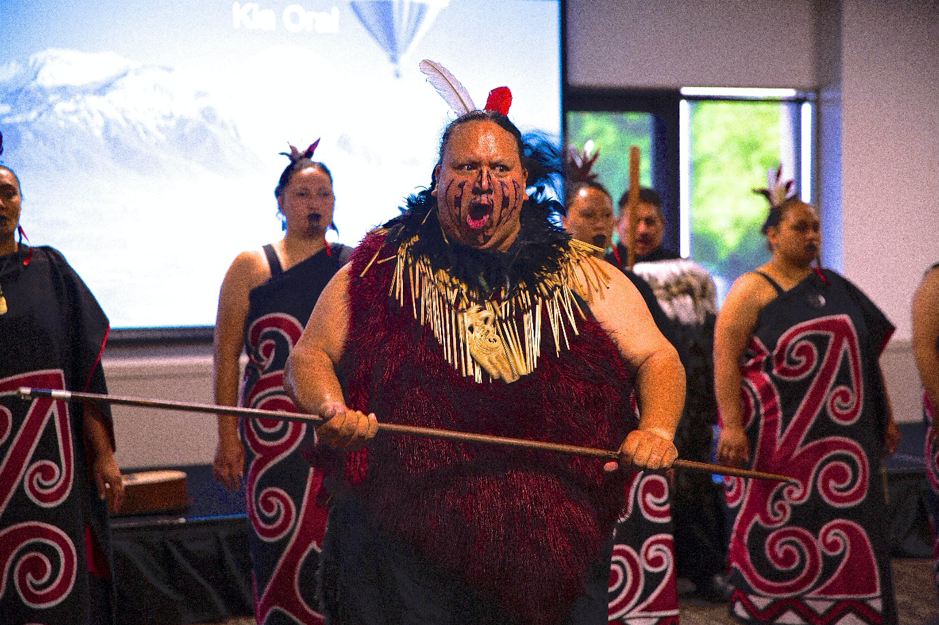 The main conference day, Saturday, opened with a very moving Pōwhiri, a traditional Māori welcome. It was an honour to be part of this sacred, spiritual ceremony. Sadly, just before the conference, on 1st of November, one of our Committee members and presenters, long term ISSTD Member Susie Farrelly passed away. Many of those present lost a colleague and friend, and for some, a member of their whānau (extended family). Through this opening ceremony we were able to acknowledge Susie and have her with us as one of the Ancestors.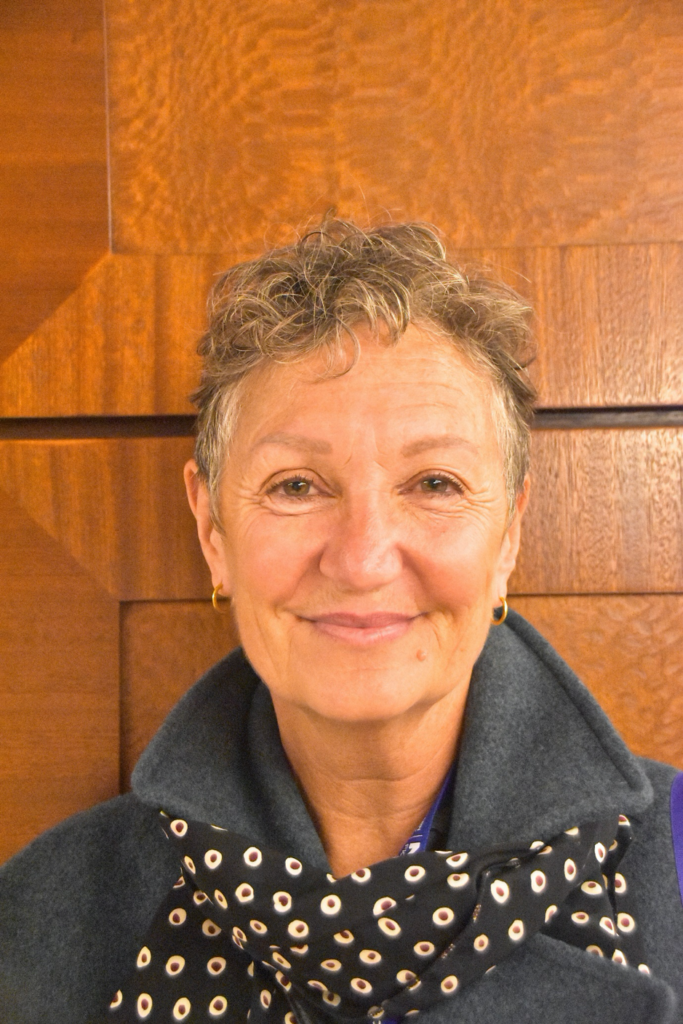 The ceremony culminated in the Hongi, a traditional Māori greeting, which is far more than a western handshake or cheek-kiss, but a sacred mingling of mind and breath, a way to connect, to become safe in each other's presence, to symbolise living with one and other. For conference delegates this was profoundly moving.
After the Māori ceremony the Mayor of Christchurch, Lianne Dalziel, responded. It is not often we attend a conference opened by the city mayor who speaks knowledgeably and sensitively about the concepts of trauma, resilience and stoicism and explores the challenges of being a trauma survivor and facing the complexities of walking a path that encompasses trauma, suffering and resilience (however we define that word.) In truth, we realised we were holding a conference that had to involve walking deeply with lived experience. That alone made this conference uniquely powerful. The ceremonial aspects of the morning concluded with a delicious morning tea. The sharing of food and drink signifies the return to the earthly, more everyday space, prior to the conference plenaries.
Opening Plenary Speaker Kathy Steele

Committee Member Amber Davies introducing plenary speaker Martin Dorahy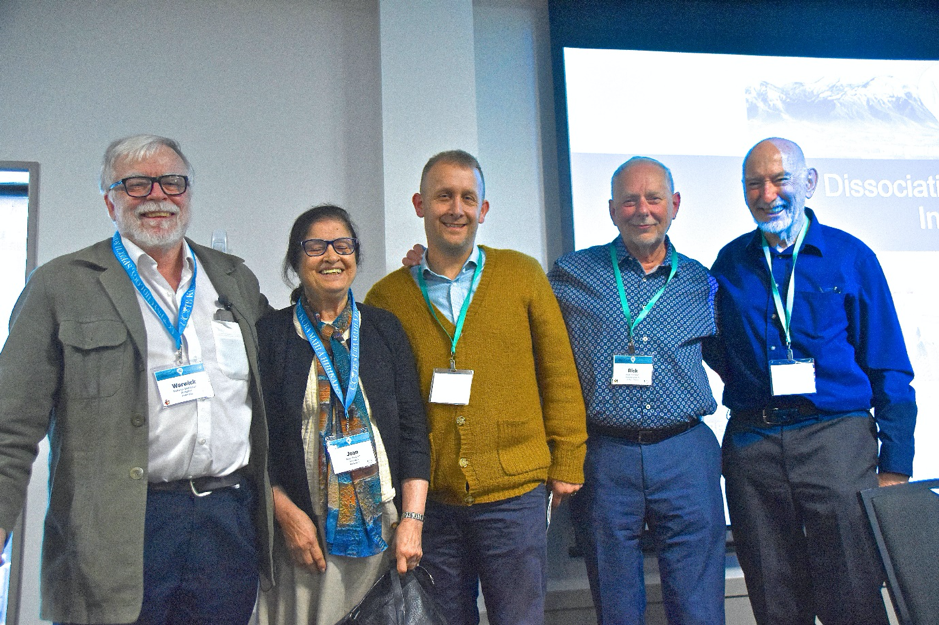 The plenary speakers on the main conference day: Kathy Steele, Christine Forner, Michael Salter and Martin Dorahy did a wonderful job, with presentations covering the diversity of our clinical and research work. Kathy Steele presented on an integrated, systemic model for treating trauma-related dissociation, a practical and clinically useful session. Christine Forner spoke about the use of Mindfulness in the treatment of dissociation. Michael Salter presented an overview of a current research project examining the experiences and needs of women with complex trauma in Australia, and how complex trauma is being conceptualized and engaged with in public policy and across a range of sectors and professional contexts. Martin Dorahy gave a broad overview of laboratory-based research into DID, with a particular focus on shame, voice-hearing and amnesia. Fascinating and clinically relevant findings were outlined. The day concluded with an energetic panel discussion exploring the interface between trauma, dissociation and psychosis.
The annual conference dinner was a fun-filled event where we were treated with an after-dinner speech given by ex-President Warwick Middleton: an hilarious reminiscence of growing up a 'feral kid' in rural Australia. Several notable awards were given to honour the work of those internal and external to ISSTD, including awards for work that has had international impact, far beyond the reaches of ISSTD alone, such as the award given to Julia Gillard (ex-Prime Minister of Australia) for her role in establishing Australia's Royal Commission into Institutional Responses to Child Sexual Abuse.  Full details of the award ceremony and some great pictures are here.
After the formal part of the evening we were treated to a Kapa Haka performance and given a chance to learn some traditional Māori dance moves. Only pictures can capture this adequately, but suffice to say there was much laughter watching our female leaders juggling balls (poi) and our male leaders roaring and doing the Haka. (This was an eye-opener to see our most gently-spoken male therapists with a whole new voice!) Special thanks must go to Whaea Tihi Puanaki for her incredible presence and gentle way of informing us about her culture and of course to Kaumātua Wiremu Puanaki and the Kotahitanga kapa haka group.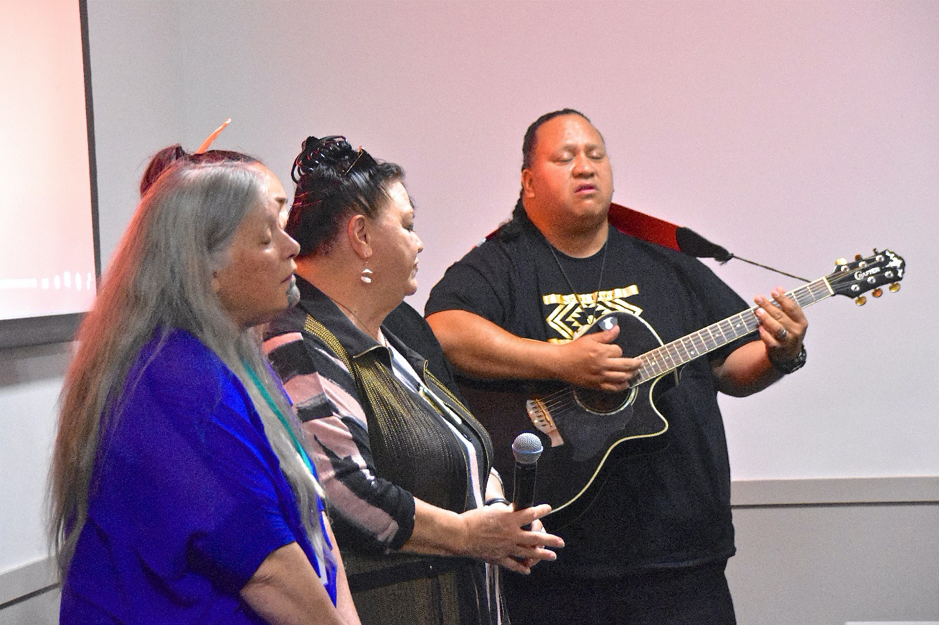 After this great high it is noteworthy that Sunday was not a 'let-down'. Workshops covering indigenous trauma, disaster-related trauma, working with children and adolescents, and a wide variety of trauma treatments were enthusiastically attended and informative.
Each and every workshop was of great significance. Given the location, two workshops specifically dealing with local trauma, are worth mentioning. Dr Keri Lawson-Te Aho delivered a very powerful workshop exploring the specific historical trauma of indigenous peoples in New Zealand, and around the world, as a result of colonisation. The workshop was able to discuss the mental health outcomes of colonialism, especially around the structures and systems that are set up, which in one way or another exclude, discriminate, or do not represent Maori and other indigenous people. Delegates were deeply moved as Keri spoke of her ancestors and included pictures of them. She spoke of some tragedies within her family and she drew parallels with the fate of other indigenous peoples. She showed a film outlining the tragedy that befell the Sioux Nation in the Black Hills of Dakota. The film showed the myriad social/mental health problems of a dispossessed people and called for the restoration of what had been taken from them. A contingency of the Maori elders attended this workshop and sang Waiata to start and involved all delegates to join in singing Te Aroha, a traditional song of love and peace, making this presentation particularly moving.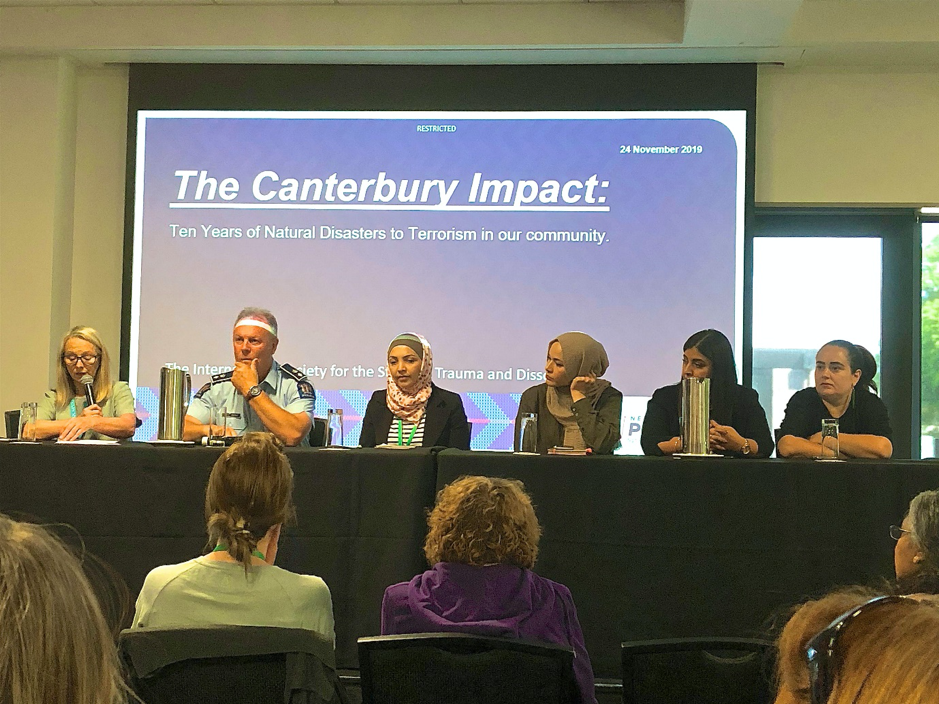 The final panel session of the conference was also deeply moving, and one in which we had a chance to acknowledge, as a whole group, the specific local recent traumas of Ōtautahi/Christchurch.
From the initial days of planning, this location felt significant to the whole bi-national region, a fitting place to host a trauma conference, a city which has survived devastating earthquakes, followed by a re-traumatising and destructive bush fire not long afterwards. In the words of one presentation, this is a city which has had to 'rise up' and 'rise up', again and again. They have done this with community, with connection, with care for each other.
Tragically, well into the final stages of our conference planning, Christchurch was again subjected to trauma when a lone gunman carried out a massacre of local Muslim people in two Mosques, while they were praying. For peaceful Christchurch this was an unprecedented and unexpected violation and terror, perhaps a loss of innocence for the Nation. As a Committee we were challenged with how to respectfully acknowledge this lived experience. This was ably done with a final panel presentation, sensitively convened and moderated by Conference Committee Member Maggy Tai Rakena. The panel explored the community response to these collective traumas. At the end of these moving presentations there was scarcely a dry eye in the place, but the tears felt healing. It did not just feel this panel was about trauma. It felt that the presentation was about survival, and surviving together. It was about being 'community' together and the powerful role of community in healing.
I am not sure we could have closed this, though, and moved back into daily life without the help of the Māori closing ceremony. The Kaumātua Wiremu Puanaki were able to close the conference in a manner that was healing, that bought together the sacred and the everyday.
I feel this conference has been of enormous importance for therapy in our region and for the presence of ISSTD in our region. Many attendees were not ISSTD members and were new to working with dissociative disorders. The feedback about the plenary speakers and workshops was overwhelmingly positive. People felt they learnt a lot and had a chance to see ISSTD as a well-informed, clinically strong, and scientifically informed professional group, as well as a warm and welcoming organisation. Many expressed interest in becoming members of ISSTD, joining up in the meal breaks.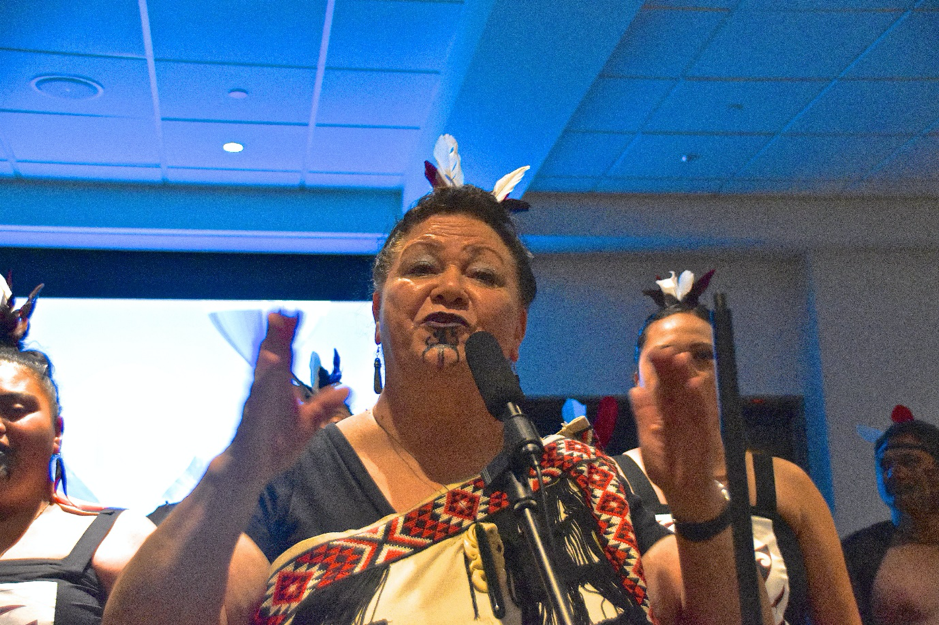 I am sure I am not the only Australian who left the shores of Aotearoa/New Zealand feeling more than a little sad to leave behind the lush green landscape and trade it in for more dust and bushfire haze. People of Ōtautahi/ Christchurch, you truly were the hosts with the absolute most.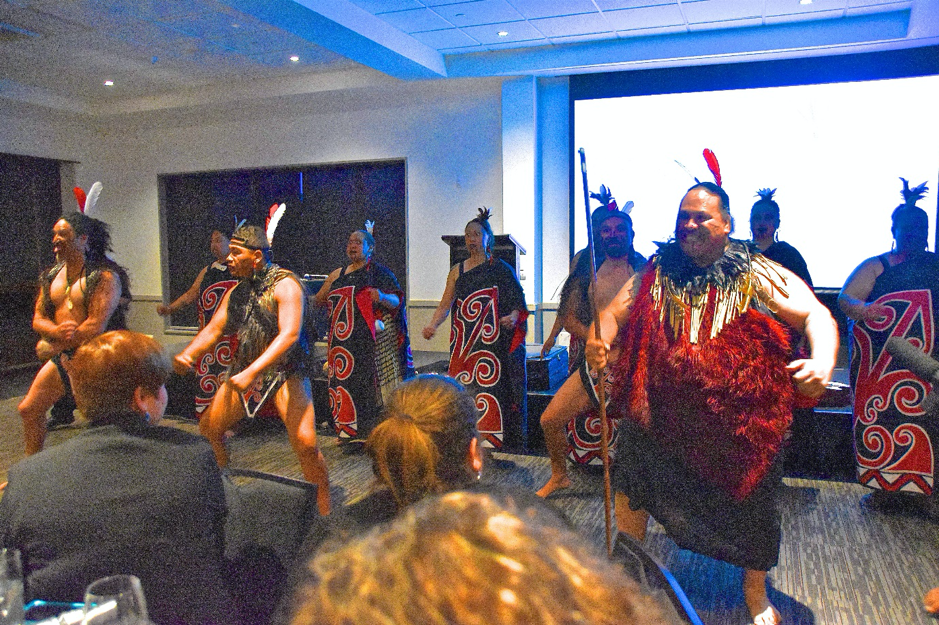 Words cannot express enough thanks to Whaea Tihi Puanaki and Kaumātua Wiremu Puanaki for opening and closing the conference and holding us all together through this, and for the kapa haka group, Kotahitanga, for teaching us so much, at the conference dinner, in amongst the laughter. Kotahitanga in Te Reo (Māori language) means unity and you certainly are the living proof. Ngā mihi maioha. (Thank you, with much appreciation).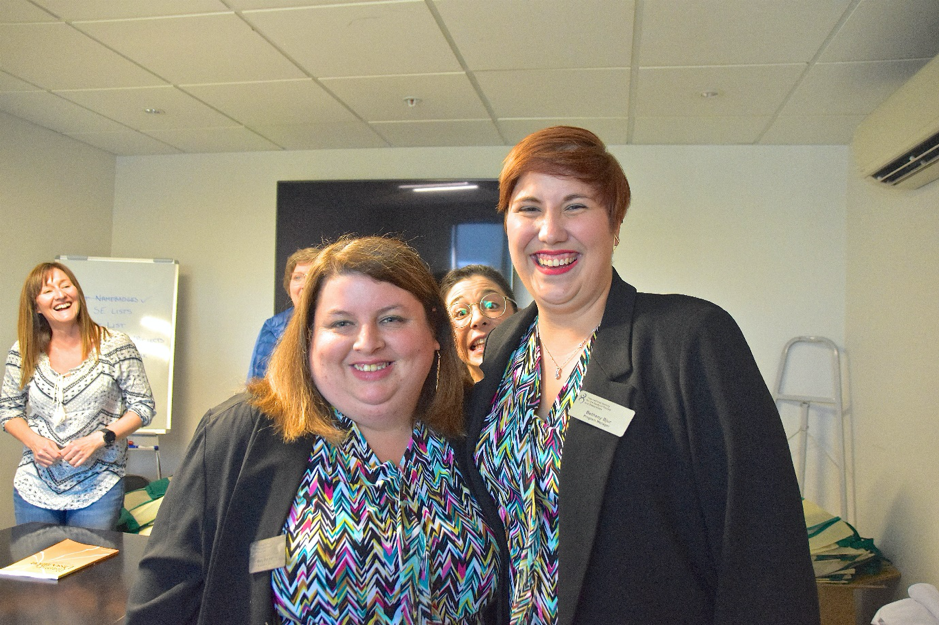 Special thanks must go the wonderful ISSTD staff Mary Pat Hanlin and Bethany Bjur who travelled all this way to support the conference. Not only did they battle jet lag and survive the world's longest flight, but also presented in coordinated attire!
Additional thanks to the conference organising committee, so ably led by the Chair, Diane Clare. Our conference sponsors ACC, The Cannan Institute and Te Whare Mahana Trust are also gratefully acknowledged. Thank you.
*Acknowledgements: Special thanks for Diane Clare and Maggy Tai Rakena for comments on drafts of the article and to Warwick Middleton for the photos.