There is just one month to go until the early bird deadline expires on the ISSTD conference in Otautahi/Christchurch, New Zealand: Changing Landscapes – Innovations in the Treatment of Trauma and Dissociation. Don't miss this last chance to join the world's leaders in complex trauma and dissociation, for a very affordable price.
While previous bi-national ISSTD conferences have been held in Australia, this is the first ever ISSTD conference to be held in New Zealand. The conference offers a rich opportunity to learn from and network with local and international speakers, with the size and scope of the conference evidence of the growing importance of complex trauma and dissociation research and treatment in New Zealand and Australia.
Changing Landscapes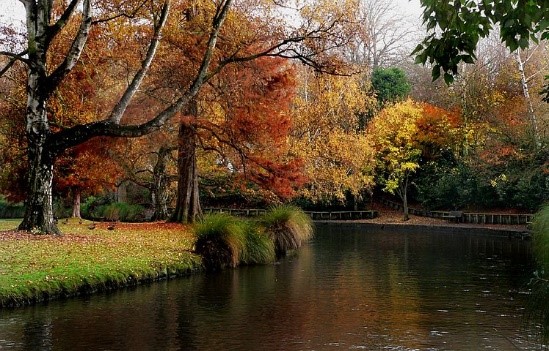 As the title suggests, the conference has a theme of 'Changing Landscapes'. This has many layers of meaning and the conference will certainly explore the changing landscape of the complex trauma and dissociative disorders field. However, it will also explore the 'changing landscapes' for this region, which has been recovering from devastating earthquakes in 2010 and 2011, while more recently responding to one of the world's worst mass shootings on 15 March 2019. In addition, New Zealand has an historical trauma caused by colonisation and this too will be explored as part of the landscape of New Zealand (Aotearoa in Maori, the language of the indigenous first people of the land).
Pre-Conference Workshops
The conference will kick off on Friday with a series of half and full day pre-conference workshops including:
Michael Coy and Jennifer Madere presenting on An Introduction to the Multidimensional Inventory of Dissociation;
Michael Salter and Warwick Middleton presenting on Victims, Perpetrators and Organized Abuse;
Christine Forner and Mary Anne Kate will collaborate to present Dissociation 101, the ever-popular all-day introduction to the field of Dissociation and Complex Trauma;
Rochelle Sharpe Lohrasbe will present an all-day workshop entitled: When Experience Exceeds Integrative Capacity: Sensorimotor Psychotherapy, Autonomic Nervous System Dysregulation and Somatic Resources;
Rick Hohfelor and Martin Dorahy will present: When Nothing Else Works: Chronic Self-regulation via Shame and Dissociation – Formulations and Treatment Considerations; and
Naomi Halpern will present a half day workshop entitled: Which Brain am I?: Identifying and Targeting Appropriate Interventions in the Triune Brain in Complex Trauma Disorders
Friday will be concluded with a series of evening social events, which will allow attendees to experience Otautahi/Christchurch. Join fellow delegates for activities such as a walking tour of Otautahi/Christchurch or visit the International Antarctic Centre. (Tickets will be available at extra cost prior to the conference.)
The Conference Begins…
The main conference begins on Saturday with a powhiri (a traditional Maori cultural opening ceremony) followed by four plenary workshops:
ISSTD Past President and well-known author Kathy Steele will present on: An Integrated Systemic Model for Treating Trauma-related Dissociation.
Current ISSTD President, Christine Forner will present on Mindfulness in the World of Dissociation.
ISSTD Board Member, Michael Salter will present on Constructions of Complex Trauma and Implications on Women's Wellbeing and Safety from Violence.
Past President of ISSTD, Martin Dorahy will present on Dissociative Identity Disorder: Clinical Phenomena Under the Laboratory Spotlight.
The day of education will end with a plenary panel featuring Rick Hohfeler, Joan Haliburn, David Leonard, Matt Ball and Susie Farrelly, moderated by Warwick Middleton. This panel, which will explore the interface between psychosis, dissociation and Borderline Personality Disorder, promises to provide a rich discussion and exploration of issues right on the cutting edge of the field.
After this, join everyone for the conference dinner during which we will be entertained by a Maori Kapahaka group in full costume. This promises to be a truly wonderful cultural performance, not to be missed (Separate registration will be required and guest tickets are available).
Sunday will feature a wide variety of both half day and full day workshops. With such diversity, there will be something for everyone. Topics include:
Working with alternatives to self harm;
Updates on clinical and research issues from the Trauma and Dissociation Unit, Belmont Hospital, Brisbane;
Workshops exploring complex trauma treatment in child and adolescent clinical populations;
Workshops exploring a wide range of treatment approaches;
A workshop exploring and responding to earthquake trauma;
A workshop exploring the historical and intergenerational trauma of colonisation, with particular reference to the Maori experience; and
A panel discussion exploring the psychological impact of and community responses to the Match 2019 shootings in Otautahi/Christchurch.
For a full list of Workshops please see the online program.
The conference will conclude with a traditional closing ceremony.
Stay a little longer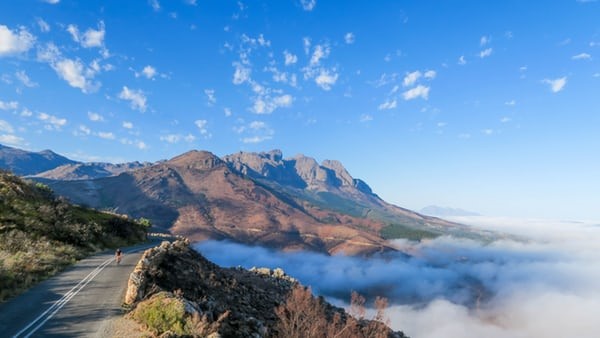 However, the people of Otautahi/Christchurch invite you to linger a little longer in this most beautiful corner of the world. Explore the unique city of Otautahi/Christchurch as it completes its re-build from the earthquakes, in a manner that showcases modern urban re-generation, while staying true to its heritage and traditional English feel. Visit the botanical gardens, dine out, or go punting on the Avon River.
Otautahi/Christchurch itself is is located in Canterbury, a region known for beautiful landscapes of green plains, pristine lakes and snow-capped mountains. Visit the Aoraki Mount Cook National Park which hosts the country's highest mountain and the 27km-long Tasman Glacier.
In the nearby Banks Peninsula the French-influenced town of Akaroa is noted for its beautiful harbor and dolphin-swimming encounters. In other nearby towns it is possible to go whale-watching, see ancient Maori rock art or visit vineyards. Take some time to explore the hot springs, beautiful lakes, and wineries. Go cycling, hiking or try one of the adventure sports New Zealand is famed for. For those of you travelling from afar, make this conference the start of a holiday of a lifetime: explore all of New Zealand, one of the most unspoilt and relaxed destinations in the world. Consider hopping 'over the ditch' and visit Australia as well.
Don't miss out on Early Bird Prices and Group Discounts
Early Bird Registration expires on 31 August. Generous Conference fee discounts are available for members of ISSTD and further student discounts are also available. For further information look at the registration details on the conference website.
Group Discounts are also available – with 10% off for groups of five or more and 15% off for groups of ten or more. Those wanting to make a group booking are advised that one representative of the group will need to contact ISSTD with a list of group member names. Additional individuals can be added to the group at a later date, but all group registrations must be completed by 31 October 2019. Please contact ISSTD about group discounts at info@isst-d.org