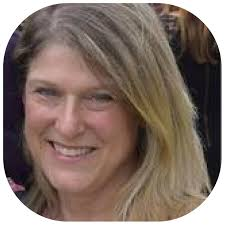 Greetings to our 1400+ Members!
We are delighted to report that our numbers are growing, along with all the enticing opportunities that membership brings. It has been a wonderfully productive summer (well, summer for the USA….no offense to those in the Southern Hemisphere! !)
We are busily planning the 2020 Annual Conference in San Francisco, and it is time to submit proposals for presentations. Now is the perfect time to act, please take note that the window closes September 23.
Early Bird registration for the Christchurch, New Zealand Regional Conference ends on August 31, so if you're considering attending, you can register now and save. Our other two US Regional Conferences in Austin, Texas and Portland, Oregon are offering Early Bird Registration for a while longer. The Portland Conference focuses on the body of both client and therapist, while the conference in Austin focuses on the recognition and treatment of DID
ISSTD is also putting together webinar packages, which will soon be offered to membership. This is ideal for learning at your convenience, in your fuzzy slippers, if you so choose. New webinars are ever emerging. For example, we will have one on Stage Two therapy, come November 1. We also offer the Professional Training Program (PTP) courses from Introductory Level through Masters Level, in an online format or as in-person classes. These classes are led by our PTP Faculty.
ISSTD can only offer these services due to the hard work of many volunteers and opportunities are available! Nominations for Board of Directors will open September 3 and close on October 1. If you think someone would make a good contribution, please visit the nomination page here. If you are interested in joining one of our committees, please contact us. We are always eager to have added perspective and creativity.
As always, we are attending meetings at the UN, and sharing our experiences on Facebook and Twitter. We love how members are engaging with one another, here in ISSTD News, in our ever-expanding Special Interest Groups (SIGS), and in the ISSTDWorld Forum.
We are happy to report that our mission and vision are vibrantly active, with education and peer support all around the world. We're glad you're a part of it.