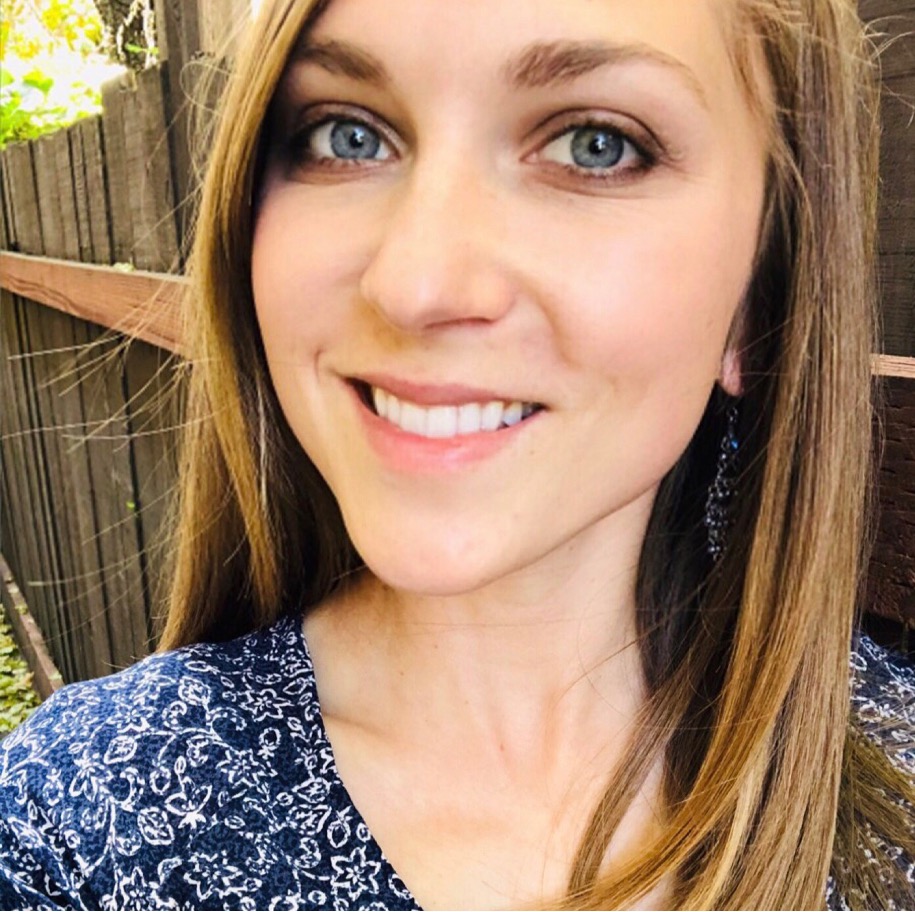 This month we had the pleasure of catching up with our new ISSTD SEP Chair (and Doctoral Candidate), Diandra Hilton. In this interview, Diandra shared about her educational and professional journey thus far – and her experience as an SEP member with the ISSTD!
CC: Hi Diandra! Thanks so much for taking the time to connect with me today. I understand that you're currently a doctoral candidate in clinical psychology. Can you tell us more about yourself and your studies?
DH: Oh goodness! How much do you want to know!?
I'm originally from Hughson, a very small, conservative agricultural town in California's Central Valley. The town is a bit like Mayberry on the Andy Griffith show, where everyone knows everyone and everybody's business, and there is plenty of gossip and drama! Which was interesting, because when I chose psychology as a major in college, I received a lot of strange looks from my friends and their parents, as if studying humans and confronting things directly was taboo! But I'd taken an AP Psychology class in my junior year in High School and felt the material was both interesting and intuitive. I'm a first generation student, and I didn't really know what I was getting myself into. I just wanted to study something interesting and different from my friends. And I've never strayed from this decision.
After high school, I completed a BA in Psychology at California State University Stanislaus (CSUS), with a minor in child development. The program had a heavy influence in behavioral analysis, and I remember being confused about what statistics had to do with it all. I happened to take a biopsychology course before finishing my BA and I fell in love with studying the material and everything I could about the brain! I started working in the professor's research lab, and she introduced me to neuropsychological assessment. I completed a MA at CSUS under her mentorship. Our research brought me to study geropsychology (the opposite of child development) and I wrote a thesis studying preclinical indicators of Alzheimer's disease in a longitudinal neuropsychological study. Afterwards, I moved to the Bay Area of CA to pursue my doctorate in clinical psychology at Palo Alto University (PAU) with the endeavor to become a lifespan neuropsychologist. I felt like a quiet little town mouse moving to the city!
While at PAU, I (overzealously) completed four emphases of training: Clinical Neuropsychology, Pediatric Behavioral Health Care, Clinical Neuroscience in Women's Health through Stanford Medicine's Center for Neuroscience, and Meditation and Psychology. I worked as a practicum trainee at the Palo Alto VA in the Polytrauma Network Site and Kaiser Permanente's adult neuropsychology services. But my training took a big turn when I started providing mostly therapy services at LifeMoves, a non-profit organization that gives shelter to the homeless across the San Francisco peninsula. The supervisor there taught trauma-informed mindfulness and Internal Family Systems, which felt somewhat radical compared to other evidenced based treatments I'd been taught. Working with this population, I learned how to let go of handouts, worksheets, and assessments to just be present. This was such a powerful lesson in trusting myself and the therapeutic process! I decided that I really loved providing therapy services, and I stayed at this training site for two years, assisting with program development and working with people. Subsequently, I helped parents mentoring families with infants in the Neonatal intensive unit (NICU) in the mFIcare (Family Integrated care) program at UCSF. I also worked for a year as a clinical coordinator in a psychiatrist's office, where I helped create treatment protocols for Ketamine Assisted Psychotherapy. Throughout this time, I completed my dissertation through research at Stanford Psychiatry's Eating Disorder Research lab examining central coherence as a putative endophenotype in patients with Anorexia Nervosa as it relates to the menstrual cycle. I am currently completing my doctoral internship at Huntsman Mental Health Institute in Salt Lake City, UT, providing day-treatment and inpatient care across the lifespan. Through my training and experiences thus far, I've learned that I have a specific interest in integrated health and cognitive rehabilitation in all its various forms. And, I am pretty passionate about cultivating resilience as a form of trauma prevention.
Outside of my studies, I grew up in a dance studio and so I love all things performing arts (dance, singing, theater). I enjoy reading, making art messes, time in nature, exercise (running, yoga, swimming), meditation & long walks with my puppy.
CC: It sounds like graduate school has been chock full of ALL the things! I'm curious to learn how you heard about the ISSTD? And, what led you to join as an SEP member?
DH: When I was applying for internship and reflecting on my training, I realized various forms of trauma were a common thread underlying all of the populations that I was working with, but I had very little specific training in trauma beyond "PTSD." I felt pretty upset with myself, and my training, as I noticed how significant an oversight this was, but it was a little late to add another emphasis to my training! And even if I could, I realized that my graduate program's trauma emphasis focused solely on how to treat PTSD. It feels like a huge problem to me. A clinician who is a member of the ISSTD spoke about the ISSTD with me and shared Emma Sunshaw's podcast "System Speak." After listening to a few of the podcast episodes and visiting the ISSTD website, I decided to take the leap and join as a student member immediately. I attended my first conference virtually this year, and I feel pretty excited to be a part of this community.
CC: How was your first conference?
DH: My first conference experience was amazing! Despite the conference being entirely online, I felt the community's presence viscerally, which resounded as welcoming and compassionate. I was AMAZED by the sense of openness, collaboration and curiosity that the community embodied. Similarly, I was ASTOUNDED by the community's effort to evolve and continually learn and grow together. It was so encouraging, both personally and professionally!
CC: Oh I am so glad, Diandra, and… I can totally relate! The ISSTD has been such a special place for my professional growth as well. Can you tell our members more about some of the ways that you have gotten involved with the ISSTD?
DH: I'm currently serving as secretary for the Inpatient SIG, and I'm excited to be stepping into the Chair position of the Student and Emerging Professionals Committee this year. I am passionate about training clinicians and developing programs that scaffold, support, and sustain growth. Given my status as a student, I'm keenly aware of the gap in training in understanding the impact and treatment of trauma, and I feel uniquely qualified to help bridge the divide. Therefore, I hope to help establish a connection and collaboration between graduate schools and the ISSTD, with the goal of bringing student members to the ISSTD earlier in their training. With this, I also hope to help the ISSTD to support an influx of student members, while curating new ideas for engagement with current SEP members and providing students a clearer pathway to cultivating their careers. I likely have ideas that are far too ambitious to execute, but I'm open to being completely wrong!
CC: I can sense your passion, Diandra – and I look forward to learning more about your ideas and some of the new SEP initiatives in the works! Thanks for taking the time to chat with me today!
DH: Thanks Courtenay! I'm excited to be working with you!
To get in touch with Diandra – or to learn more about the ISSTD's SEP committee, you can reach out via email to Diandra at dhilton@paloaltou.edu