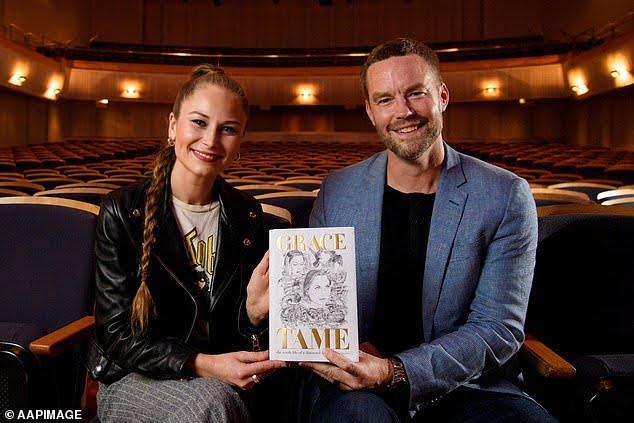 We are living in extraordinary times. A global pandemic has affected every corner of the globe, and the Australia-New Zealand region had a unique perspective as it locked itself off from the world. We have also faced unprecedented climate-related disasters in recent years. But humanity is resilient, and we move forward with progressive movements such as #BlackLivesMatter, #MeToo and #TimesUp focussing public attention on the traumatic impact of racial injustice, sexual violation and gender inequality. In addition, we are increasingly focussed on improving responses to domestic violence, institutional abuse, and child sexual exploitation. In some of these areas our region has led the way.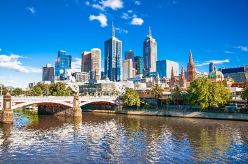 So, with that backdrop, ISSTD is holding a very special conference in our region, the first in-person regional conference since 2019. The conference: New Frontiers: Healing from Interpersonal, Systemic and Global Trauma will explore how best the trauma field can respond to these issues which are simultaneously personal, interpersonal, systemic and political.
A wonderful line-up of Plenary Speakers
There are a range of wonderful speakers lined up to explore these diverse but inter-related aspects of trauma.
Dr Colin Ross will join us from America. A Past President of the International Society for the Study of Trauma and Dissociation (ISSTD), he is the author of over 250 papers and 36 books. Dr. Ross has been running a hospital Trauma Program in Dallas, Texas since 1991. He has written many clinical books which focus on trauma and dissociation, as well as a series of treatment outcome studies in peer-reviewed journals, which provide evidence for the effectiveness of Trauma Model Therapy. He is a well-informed and entertaining speaker, sure to delight us as the opening plenary speaker. His plenary address will explore a relatively new and fascinating area of research: links between maladaptive daydreaming and Dissociative Identity Disorder (DID).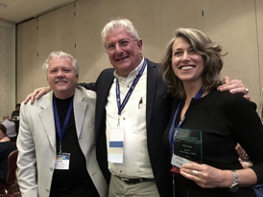 Vanessa Turnbull-Roberts is a proud Bundjalung woman. Vanessa is a storyteller who loves a yarn alongside being a writer and activist who has just completed her social work and law degrees. Vanessa was awarded the 2019 Australia's young person's human rights medal with an acceptance speech that went viral as she passionately sharing the importance of abolishing the current system of criminal justice and statutory Out of Home Care (OOHC). Vanessa herself was forcibly stolen from her community and family at the age of 10 and will bring that unique perspective into her discussions of racialized injustice. Without a doubt Vanessa is a voice to listen to, and few come away from hearing her speak without being deeply affected.
Dr Kyllie Cripps is a Scientia Fellow and Senior Lecturer in the Law Faculty at the University of New South Wales. Kyllie as a Palawa woman has worked extensively over the past twenty years in the areas of family violence, sexual assault and child abuse with Indigenous communities, defining areas of need and considering intervention options at multiple levels. She has led major research projects in the areas of Indigenous family violence and has published multiple papers and influential reports. In addition to her research, writing and teaching commitments, Kyllie regularly provides expert advice to state and federal governments, professional groups and Indigenous communities. Kyllie and Vanessa will present a plenary on implications of intergenerational trauma and systemic abuse for Australia's First Nations, with a particular focus on the role of activism in healing.
Prof Warwick Middleton, another past president of ISSTD is considered Australia's most eminent expert in dissociative disorders. He holds several professorial appointments and is medical director of Australia's first dedicated unit treating dissociative disorders (the Trauma and Dissociation Unit, Belmont Hospital, QLD). He is author of multiple research papers in the areas of bereavement, complex trauma and dissociation and has also written book chapters and edited books in the area of trauma and victim-perpetrator dynamics. He has wide-ranging interests in the trauma field at all levels, including advocacy and power relations between victims and perpetrators. It is this latter topic that will be the focus on his plenary as he teams up with Alysha, who is a clinician who has recently come to national attention as a whistle blower exposing systematic child abuse at the Ashley Youth Detention Centre in Tasmania.
Alysha, our final plenary speaker is well known through her role as whistle blower, but she is also a trauma informed clinician, consultant and advocate for survivors. Alysha will bring to the conference her unique perspective of the trauma that occurs when whistle-blowers come up against powerful forces. This is an active example of how victim-perpetrator dynamics can play out within our own professional field. She will join forces with Warwick in a fascinating joint session.
These plenary speakers will highlight the systemic, racialized and interpersonal aspects of trauma, through both lived experience and professional expertise, in a way that is rarely seen in trauma conferences. But that is not all the conference has to offer.
On Saturday these speakers will be followed by a Plenary Panel: Healing Intergenerational Trauma Through Cultural Strength, Advocacy and Resistance. The panel will be made up of Vanessa Turnbull-Roberts, Kyllie Cripps, Ruby Warber and moderated by Michael Salter.
Saturday will conclude with a Conference Dinner featuring 2021 Australian of the year, Grace Tame, who will, no doubt, give a thought-provoking speech. Cultural entertainment will be provided by Djirri Djirri Cultural Services.
Conference Sessions and Workshops
However, this is a three-day event so there's a lot more happening. The conference will kick off on Friday with a series of half and full day pre-conference workshops. This will be a chance to dive deeper into the clinical and empirical issues surrounding the assessment and treatment of complex trauma and dissociation. All levels of knowledge will be catered for with an introduction to dissociation workshop, as well as more targeted clinical workshops covering issues such as shame, treatment of DID, EMDR treatment, traumatic memory and working with families.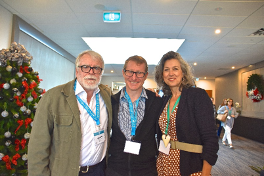 Sunday workshops will also cover more topics in depth. The day will be divided into four streams that cover treatment; systemic, global and racialized trauma; child and adolescent trauma and organised abuse. There will be workshops within these streams that cover many issues including trauma and addiction, refugee trauma, sociocultural trauma, a research update on organised abuse and treatment approaches for survivors of organised abuse, treatment approaches for working with children and trauma informed yoga for youth.
For more details on all these presentations, as well as the social events of the conference see the conference registration website: https://www.isst-d.org/training-and-conferences/upcoming-conferences/2022-melbourne-regional/
But Stay a Little Longer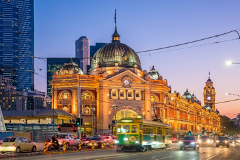 Come and join us for the conference, but don't just fly-in, fly-out. Stay a little longer to enjoy this beautiful city. Melbourne is a cosmopolitan and vibrant city, known for its multicultural cuisine, vibrant café culture, excellent shopping, beautiful parks and gardens, as well as cool little laneways, replete with bars and cafes. Home to art galleries and museums galore, there is something for everyone. Perhaps stay an extra day, hop on a tram and visit some of these places.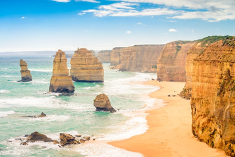 For those who want to make a longer trip of it, and combine the conference with a bit of a holiday, Melbourne is gateway to some of the most beautiful regions in Australia. Victoria is known as the 'Garden State' and it's springtime! In case you haven't heard, we've also had a bit of rain in Australia lately, so the state is blossoming with colour. If you prefer, check out the spectacular coastline or go bushwalking on one of the many national parks.
Don't miss out on Early Bird Prices and Generous Discounts
Early Bird Registration expires on 10 October. Generous Conference fee discounts are available for members of ISSTD and further student discounts are also available. Most importantly, due to the particular focus on indigenous trauma in this conference ISSTD will be offering discounts to indigenous/first nations professionals and organisations.
For further details look at the registration details on the conference website.
Group Discounts are also available – with 10% off for groups of five or more and 15% off for groups of ten or more. Those wanting to make a group booking are advised that one representative of the group will need to contact ISSTD with a list of group member names. Additional individuals can be added to the group at a later date, but all group registrations must be completed by November 7th . Please contact ISSTD about group discounts at info@isst-d.org
Credit: Photos of Melbourne and surrounds courtesy of Shutterstock