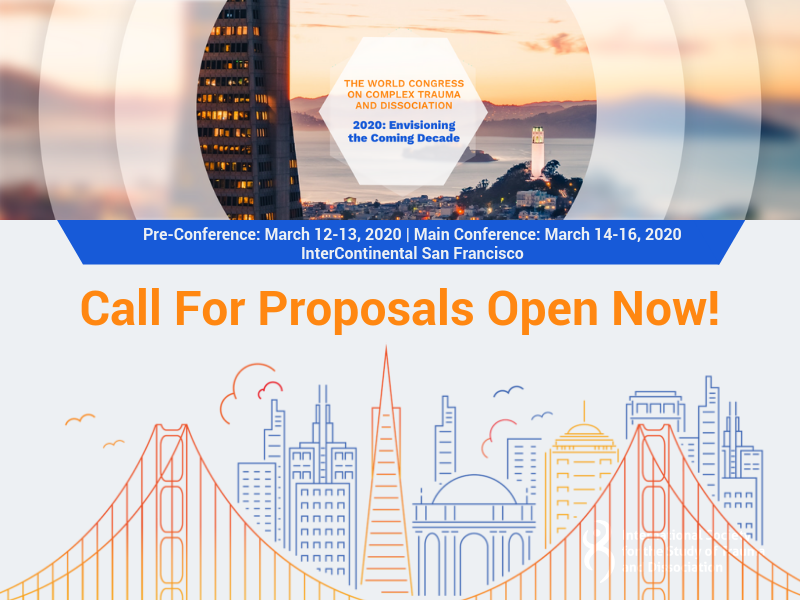 Call for Proposals Now Open!
The Call for Proposals is now open and submissions will be accepted until September 23, 2019. We are looking for creative, innovative, and exciting presentations on all aspects of understanding, researching, and treating complex trauma and dissociative disorders. We encourage solid scientific and clinically grounded presentations that broaden our knowledge base and sharpen our therapeutic skills. The use of experiential, interactive, and multi-media presentations is encouraged.
Congratulations to Pamela Indelli S. Marques who is the winner of our early submission drawing for a free year of ISSTD membership.
Early Bird Registration Opens Mid September
Registration for the 2019 Annual Conference opens mid-September. Our exciting lineup of plenary speakers and pre-conference speakers are now available on the conference website. Early bird registration for the conference will end on January 15, 2020. Make sure to register early to get the lowest rates available. Discounts will be available for groups of 5+, emerging professionals and those individuals in lower income countries as determined by the World Bank. Please email info@isst-d.org for information on these rates.