Thank you all for participating in the ISSTD 2022 Board of Directors Elections! Below are our newly elected officers and Board Members and their candidate statement. We look forward to working with them as we head into 2022 and beyond! Thank you for everyone who put forward their candidacy and participated in the nominations and election process and we look forward to continuing to work with you in the future!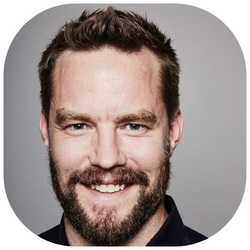 President-Elect (2022) | Michael Salter, PhD
I am a passionate advocate of the ISSTD and our core mission to advance social and professional understandings of complex trauma and dissociation. In my time on the board, the ISSTD has made impressive gains in membership growth and retention, financial discipline, the expansion of high quality training and educational offerings, and the development of relationships with other key professional organisations. Public and professional interest in the challenges of complex trauma and dissociation is at an all-time high, due in no small way to the tenacity of the ISSTD and its members. It would be a great privilege to serve as President-Elect during this exciting time as our Society continues to grow and consolidate. I bring significant skills and experience to the role of President-Elect. The first is a deep understanding of the urgency and complexity of providing therapeutic care to children and adults with dissociative conditions, developed through many years of researching and advocating in partnership with professionals and people with lived experience. The second is high-level board experience with ASCA and now the ISSTD, where I have undertaken a range of governance and organising roles across the Society. My strong relationships within the Society will provide a firm foundation for collaborative leadership and management as President-Elect. The third is my expertise in policy development and working in coalition across government and not-for-profit sectors to drive change. The ISSTD has always been a transformative organisation that promotes the health and wellbeing of the most traumatised and vulnerable members of our communities. Our remit is increasingly an externally focused one, as we proactively reach out to communities and countries who have been under-represented in our Society, and as other professional organisations realise the importance of addressing complex trauma and dissociation. As President-Elect, I will continue to work with our outstanding staff as well as the Board and our incredible volunteers to make the ISSTD a truly international Society, and one that provides a welcome space with practitioners and other professionals who share our goal to promote the health and healing of people with dissociative disorders.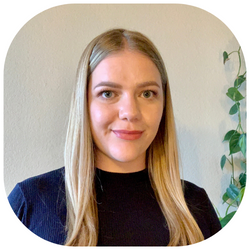 Vice-President (2022-2024) | Abigail Percifield, PsyD
I am passionate about addressing the many injustices that perpetuate trauma and limit access to healing. While I believe this work needs to occur in many different settings, the ISSTD has remained the central place I turn to for support and it has always provided me with opportunities to engage in a meaningful way. As an emerging professional, I do not come to the ISSTD with years of clinical experience or publications; however, I do come with a giving spirt. I have worked diligently to listen and learn from the other ISSTD volunteers and staff. I also strive to develop relationships, within the organization and outside of it, that can help drive the mission to expand knowledge and training in complex trauma and dissociation. As a volunteer with the ISSTD, I have been exposed to many of its inner workings through the years. Initiatives that I have been a part of have contributed to some of the highest membership numbers seen in recent decades. Towards these efforts, I worked with a team to provide a Russian training organization access to a translated Dissociation 101 and just recently hosted an ISSTD awareness event for people living in Asia. Additionally, I have been involved with the development of policies and procedures. Through these projects, I have become quite familiar with the foundational structure that keeps the organization functioning smoothly. I was involved in the creation of the strategic plan and have studied the budget, allowing me to use this information to help make informed decisions and recommendations. Lastly, in efforts to increase awareness of ways to engage in ISSTD volunteerism and leadership, I have tried to make myself someone that other members feel comfortable reaching out to with questions or for encouragement.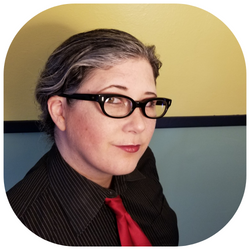 Secretary (2022-2024) | Catherine Keech, MFT
I was honored to step in as the interim Secretary earlier this year, and I would love to have the opportunity to officially continue in this role supporting ISSTD and the work we do. I have several years' experience organizing, managing, assisting and leading management meetings for several community mental health organizations. I take great pride in assisting with creating a record of important information discussed at our meetings accurately and as completely as possible in order to facilitate the organization's required documentation of meetings.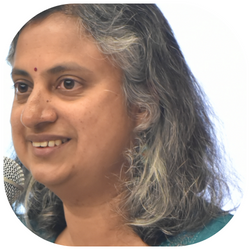 Director (2022-2024) | Adithy, Counseling Psychologist
For about 20 years, I have been interested in the exploration of trauma healing. This has led me to learn various therapeutic methods and healing paradigms, become more at ease within and form a vision for the future. During this journey, numerous resources that ISSTD members worked to create, have helped significantly. After initially joining ISSTD in 2015, my membership has been continuous since 2018. At the 2019 Annual Conference, I got to feel the quality of connection and learning environments ISSTD creates. Having volunteered on several committees since 2020, I have been really touched by the warmth and support ISSTD provides to colleagues around the world. My professional mission, to create more opportunities for people to heal trauma and empower mental health professionals through connected support networks, aligns well with ISSTD's mission. A few senior colleagues have encouraged me to consider joining the Board of Directors and with your trust, I would be honored to serve, working towards increasing ISSTD's global reach, while maintaining the quality of support and connection afforded to its members.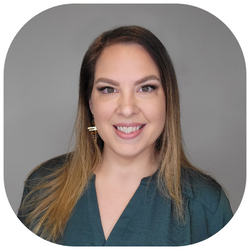 Director (2022-2024) | Nicole Black, PhD, LPC-S, LCDC, RPT
Since joining the ISSTD, my love for this organization and the people that make it up has continuously grown. This organization has such a powerful and warm feel to it which has fueled my love to help more in the field of complex trauma and dissociation. I am currently involved in ISSTD as a moderator with the ISSTD virtual book club and I am also the Secretary for the PNES SIG. I have helped support ISSTD leadership by actively participating in these roles and working to further the strategic goals of ISSTD. During my time as the Secretary of the PNES SIG, I have worked to expand membership of the SIG, have helped create content for group discussion, and have also taken over the Moderator role when needed. In my professional life, I currently own and operate a group practice in Lubbock, TX named Phoenix Arise. We have a total of 8 counselors and my group practice focuses on providing trauma centered care for clients and advanced training and education for counselors. I am also the Clinical Director for the Trauma Recovery Institute's Lubbock, TX location. The Trauma Recovery Institute is a partial hospitalization program developed and owned by Dr. Colin Ross, MD and it focuses on treating trauma and dissociation. I am a Licensed Professional Counselor Supervisor and EMDR Certified Therapist. I am also currently a EMDR Consultant in Training. Furthermore, I have created and run a locally organized EMDR Therapist group which offers a monthly book club, networking, and peer support. Lastly, I have created tools and resources for working with clients that experience dissociation including The Dissociative Experiences Cards that has been released in English and will soon be available in French, Spanish, & German. I feel that I would be a great addition to the ISSTD Board of Directors based on my dedication to the field and my excitement and dedication to ISSTD. I feel that I have many qualities in leadership and innovation that will help support the greater mission and strategic goals within ISSTD. Since becoming involved in ISSTD, my love for this organization and its people has grown more and more. I have enjoyed experiencing the incredible warmth and personal touch that each member brings. I would like to participate more in this organization to reach out to more clinicians and support the greater mission of touching the lives of trauma survivors all over the world. I feel that my personality strengths and experience will help ISSTD's overall missions. My time participating in the Virtual book club and PNES SIG has encouraged my commitment to the field and desire to support other clinicians.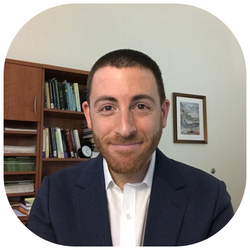 Director (2022-2024) | Benjamin Israel, MD
I am excited to apply for a Board of Directors position within ISSTD. Below, I will outline my background and some of thoughts on how I hope to contribute to the organization in this role. I have dedicated most of my training and clinical practice to treating patients suffering from developmental trauma. While working at Sheppard Pratt's Trauma Disorders Unit, I benefitted from extraordinary mentorship in team-based trauma care under Drs. Susan Wait and Richard Loewenstein. In that role, I had the opportunity to specialize in the evaluation and stabilization of patients suffering with complex posttraumatic and dissociative syndromes. I served as the program's Service Chief during my final year. My experiences at Sheppard left me with a profound appreciation for the healing work that patients with the most devastating histories can do, and for the courage that our work demands from and frequently reveals within our patients. As an educator, I established and oversaw a clinical rotation in Trauma Disorders for junior psychiatry trainees. I went onto supervise staff psychiatrists and psychotherapists and assisted with postdoctoral training. This included the creation of a postdoctoral training handbook, which I completed in collaboration with our two senior psychologists. This past summer, I began a faculty position at the University of Maryland's School of Medicine and Health System. Alongside my clinical responsibilities, I am working to develop trauma-based care and research in our community health clinics, which largely serve Baltimore's inner-city population. I am continuing to teach students, psychiatric residents, and psychotherapy trainees about trauma disorders and am piloting a workshop for multidisciplinary medical-psychiatric teams about psychological trauma. Additionally, I continue to treat patients with complex PTSD and DID in my private psychiatry and psychotherapy practice. I have some experience in institutional leadership. In my past role, I served a two-year elected term on the Medical Executive Committee. Similar in some ways to a non-profit board, the Committee met monthly and carried out certain forms of oversight, educational programming, recruitment functions, and long-term planning. ISSTD's 2021-2023 Strategic Plan describes goals of expanding the scope of educational and training opportunities (Goal 1), diversifying our member base (Goal 2), strengthening collaboration with other organizations and institutions (Goal 3), and fostering a welcoming and inclusive sense of community (Goal 6), all of which overlap substantially with my experience and with my enthusiasm to help advance our organization's aims and help it grow. I would be honored to participate on ISSTD's Board. I hope that my experience, work ethic, love for teamwork, and commitment to ISSTD's mission would enable me to contribute meaningfully to the Board membership and its service.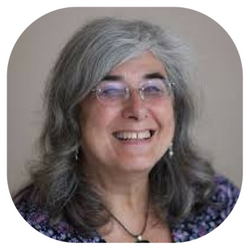 Director (2022-2024, Second Term) | Valerie Sinason, PhD
In working in the UK for over four decades in the field of trauma, disability and dissociation, it has at times been a profoundly lonely and complex area of work. It is not a subject that is suited to independent practice and the containment and knowledge provided by colleagues is crucial. Finding the ISSTD has been a deeply enriching experience . I had always benefitted from the journal and papers by ISSTD members but the organisation as a growing scientific, containing and compassionate organism I have the greatest admiration for. It has been a privilege to serve on the Board and learn from the wide range of experience there as well as drawing inspiration from the many sigs . I have particularly been helped by the OEA SIG over the years and now also enjoy the poetry writing on the Creative Arts SIG.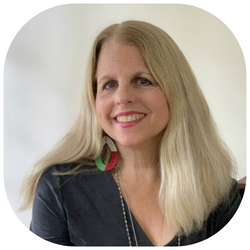 Director (2022-2024, Second Term) | Tally Tripp, MA, MSW, ATR-BC
With decades of leadership and teaching experience and a passion for working with traumatized populations using the creative arts, I bring unique strengths and energy to the board. My goal is to continue to serve ISSTD by contributing to conferences, working to engage new members, providing support to our international members through the international task force. I'd be honored to continue as a Director on the board for a second term.
For a full listing of the Board of Directors please visit this page.