In this interview Emily interviews Peter Maves who has been involved for many years as a volunteer in ISSTD.
Emily: How did you find out about dissociation?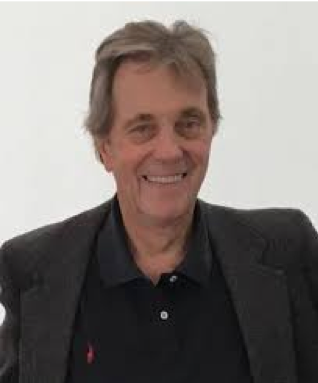 Peter: My first job after I received my Ph.D. was managing a mental health center office. Since I did not know the community well, and since my background included working emergency psychiatric in East LA and Boulder, Colorado, I worked an emergency shift at the office I'd started to manage. During my shift, I saw a woman who was clearly anxious, indicated she was overwhelmed, because in addition to her own children, she had her sister's teenage children staying with her. She reported a history of anxiety and depression, and I had her seen by the office psychiatrist and made a follow-up appointment with her the following week, but she did not attend that appointment. Several months later she presented again and at one point, when I looked away from her and then looked back, she appeared different. I told her what I was about to say would probably sound strange, but she didn't seem to be the same person that she was a few moments ago. She answered: "Well it's about time you caught on." Of course, I had no idea what I had caught on to! She became a client of mine, dealing with DID, which I knew nothing about. I started exploring resources and found two clinicians in the area who were dealing with dissociation and DID, and I enlisted their help (later they helped me form a local trauma/dissociation society which eventually had 250+ members at its height).
Emily: How did you find out about ISSTD?
Peter: As our trauma society began to grow (eventually becoming the Rocky Mountain Society for the Study of Trauma and Dissociation), we were able to organize conferences, film studies, book discussions and other educational and networking events. We were fortunate that Cornelia Wilbur, of "Sybil" fame, had a niece living in Denver and at one point Dr. Wilbur gave a presentation to our group. At the same time, one of the psychiatrists in the society was receiving consultation from a psychiatrist named Kluft, who together with Bennet Braun and a few others, had started a national society and Kluft developed a journal, "Dissociation."
Since there were no resources and very few articles (except those saying dissociation and DID didn't exist), discovering ISSTD was a relief. The annual conferences at that point were held in Chicago, sponsored by Rush Presbyterian Hospital, where Rick Kluft, Bennet Braun and Cathy Fine practiced, among many others. I presented my first paper at a mid-nineties ISSTD conference. At the time, ISSTD was the only training resource available, and our local group brought everyone we could to Denver to present at our local conferences: Rick Kluft, Kathy Steele, Colin Ross, Jim Chu, Bennet Braun, Bessel van der Kolk, and all the local resources. At the same time the Denver society was developing, other societies were forming and eventually we would meet at the annual conferences for breakfast and share ideas and resources. These groups were the forerunners of ISSTD's current Regional Communities.
While I do not remember the first conference I attended, t I do remember the first paper I presented….."Can It Be Brief: Short-Term Therapy Techniques Applied to Dissociative Disorders Treatment," and it would have been around 1990, because I started to direct my unit in 1987. I presented with several others in the Paper Section format,
Emily: What are some of the projects and activities you have participated in with ISSTD?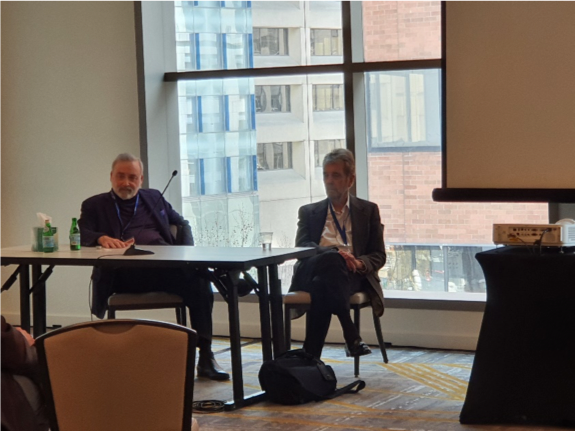 Peter: With few exceptions, I have presented a paper at every Annual Conference since the early nineties on a variety of clinical topics. While I do not remember the first conference I attended, I do remember the first paper I presented: "Can It Be Brief?: Short-Term Therapy Techniques Applied to Dissociative Disorders Treatment," and it would have been around 1990. This first paper was a description
of a short-term inpatient treatment approach I was using on my unit at Centennial Peaks Hospital. At the time, most treatment units for trauma and dissociation were longer-term and I was interested in using a more focused, briefer approach, learned from my years in community mental health.
The ISSTD annual conference was the only source of training in the early days and attending those conferences and putting on local conferences provided me with my core knowledge of how to treat complex post-traumatic stress conditions. The Denver area began to have a burgeoning group of professionals working with trauma: Anne DePrince, University of Denver's Traumatic Stress Studies Group; Bob Scaer, a neurologist who directed a trauma program at Boulder Memorial Hospital; Pat Ogden developed her Sensorimotor Psychotherapy Institute; Peter Levine developed Somatic Experiencing. Over time, I began to have more involvements with ISSTD's operations, becoming the Chair of the Marketing Committee and a member of the Finance Committee. I eventually joined the ISSTD Board, and have just completed a six-year term. I will shortly become the Chair of the Professional Training Program and I am Co-Chair with Jill Hosey, of the Virtual and Regional Conference Committee. The changes in the administration, Board functioning, financial awareness and training opportunities have been profound for ISSTD. ISSTD has evolved into a model professional society. Led in the recent past by a far-seeing administrator, Therese Clements, and then Mary Pat Hanlin, the Society is on the forefront of comprehensive and consistent management. The ISSTD Board, with an exceptionally capable group of Presidents, aided by Michael Coy as Treasurer, is now a well-informed, professional group that develops and implements the strategic goals of ISSTD and has placed ISSTD is an extremely stable financial position.
Emily: What are some of your hopes for the future of ISSTD?
Peter: I want to see, and I'm confident that ISSTD will, continue to maintain its professionalism and ongoing overall comprehensive administration, including its strong financial position. The principal backbone of ISSTD remains its focus on education, training, research and bringing trauma professionals together to enhance treatment and knowledge. I hope the training and education component of ISSTD continues to grow and provide even more opportunities for all levels of clinicians and researchers to expand and hone their expertise. I want to see the Regional and Virtual conferences continue to bring training and networking opportunities to both national and international professionals, in concert with our Annual Conferences. I'm a member of the European Society for Trauma and have presented at all their conferences, and I hope we can have more collaboration with their society to provide training and research. I certainly hope we can bring trauma and particularly dissociative disorders, into broader understanding and acceptance across all professional disciplines. I do hope we can enlist a wider group of professional understanding, for all related mental health and medical fields about complex post-traumatic stress conditions.
Emily: What is something that people might not know about you?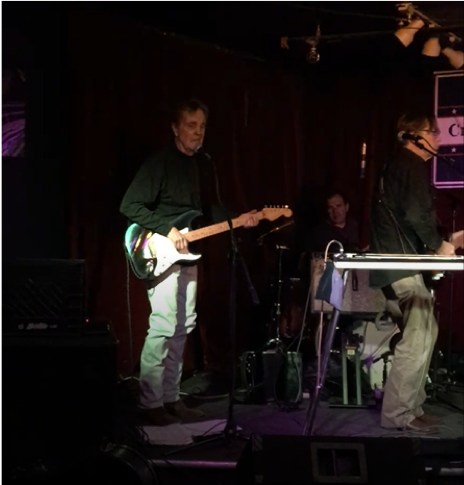 Peter: I had a bumpy undergraduate history, flunking out of USC in electrical engineering because I was playing and singing in a working rock n' roll band, rather than studying physics and calculus. I was able to be re-admitted thanks to the good graces of the Dean of Men (this was a position representing the male population of the university, a common title at the time), graduating with a degree in Finance. I became the youngest licensed stockbroker in the US and eventually went back to school at night, while working as an institutional portfolio manager. Once in school, I quit my job to become a graduate assistant, gaining a master's degree in psychologywith an emphasis in experimental psychology. During that time, I worked on the Emergency Psychiatric team at the county mental health hospital and moved from experimental to clinical psychology, finishing my Ph.D. at the University of Colorado at Boulder. I have returned to my singing and guitar playing, having been the member of several bands. I'm usually playing the Blues someplace in the Boulder/Denver almost every week. Every once in a while, I'll be recognized by a current or former client when I'm on stage, quite a shock for them.