The Creative Arts Therapies Special Interest Group (CAT SIG) is one of the "youngest" of the Special Interest Groups of ISSTD. Founded in 2017 by three art therapists (Tally Tripp, Linda Gantt and Eva Young), this enthusiastic group was formed to highlight the unique and important contribution that the creative arts (visual art, music, dance, drama, poetry) can make to the treatment of trauma and dissociation. Our 70 or so members include creative arts therapists from across the globe, as well as clinicians from all backgrounds and disciplines, who either use or appreciate the role of the arts in healing trauma. Our members include past ISSTD presidents, past and current board members, and many long-standing ISSTD members who have worked extensively with traumatized populations. Our membership is open to any ISSTD members who support, or are curious about, how creative arts can be integrated into trauma treatment. We are encouraged by the current neuroscience research that demonstrates the strength of these experiential "bottom up" approaches which can access traumatic memory more directly than with words alone. We hope to encourage discussion, generate ideas, promote research, and share resources in our CAT SIG listserv and in our meetings. The CAT SIG has been active in the organization's annual and regional conferences with presentations of various workshops, panels and papers. Last year in Chicago we spearheaded the "Create and Connect" event as an opening program where we facilitated a painting session for about 75 participants. The evening was a tremendous success and individuals who never thought of themselves as "artists" thoroughly enjoyed connecting with others via the creative process. We hope for a repeat of this event at the upcoming New York conference in March 2019. Also in 2019 the CAT SIG is looking forward to hosting a 1.5 hour Introduction to the Creative Arts Therapies ISSTD webinar which will be available on June 7th. More information to come at a later date! (Bethany is there any link to post here?) The CAT SIG is happy to have ISSTD members join our group and spread knowledge and information about the creative arts in treating trauma and dissociation. Please contact CAT SIG Chair, Tally Tripp at tallytripp@gmail.com to join us or for more information.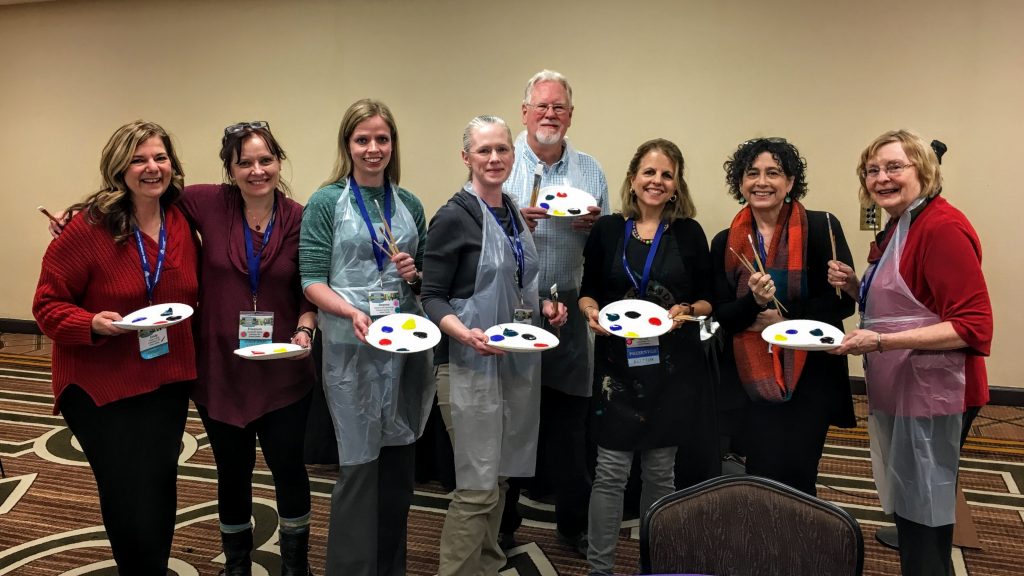 Founding members of the CAT SIG including (R-L) Chair and Founder, Tally Tripp (3rd from right), Secretary Eva Young, and co-Chair Linda Gantt.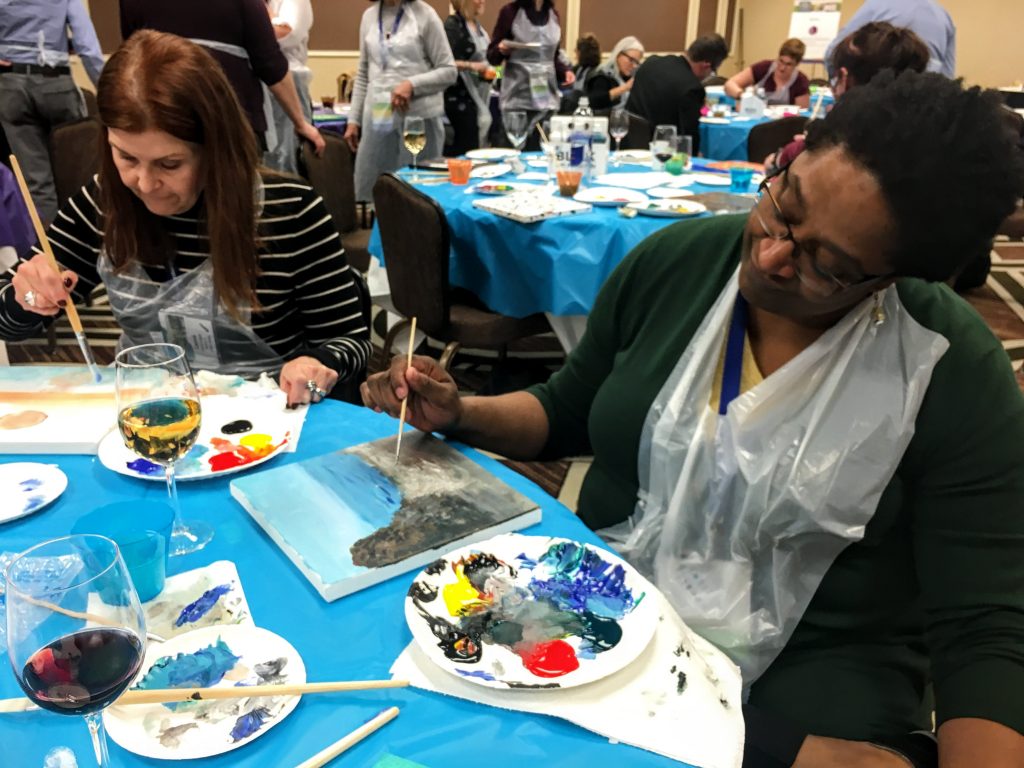 Board Member and Artist Dr Heather Hall, MD (Right) at Create and Connect, 2018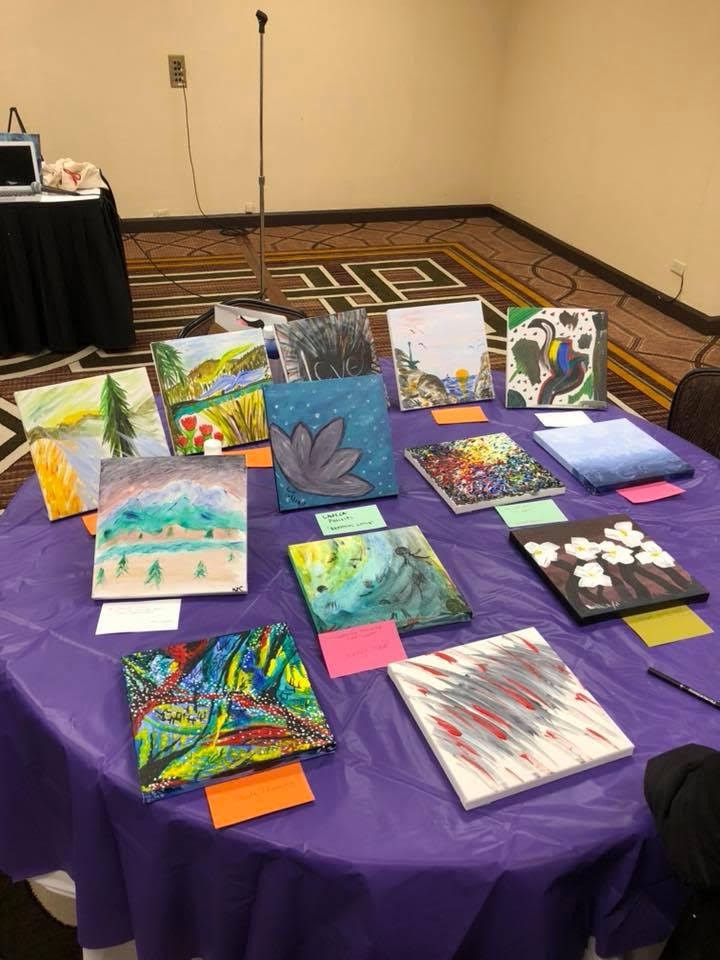 Artworks, Create and Connect, Chicago, 2018.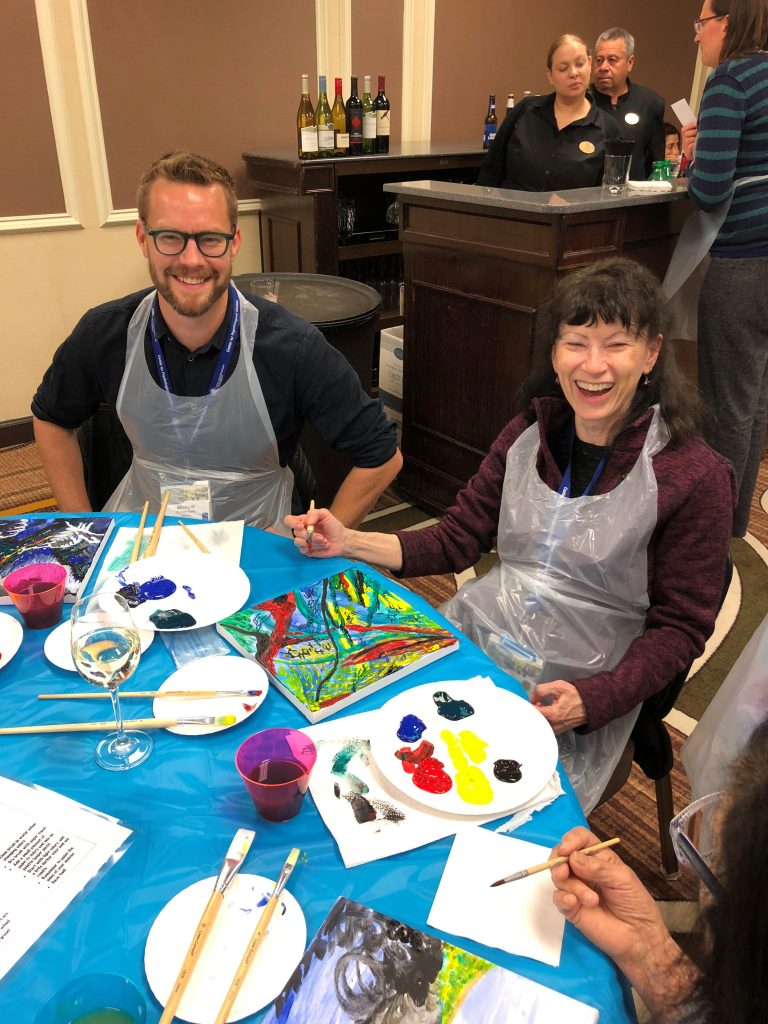 Board Members Dr Michael Salter and Paula Thomson create some masterpieces.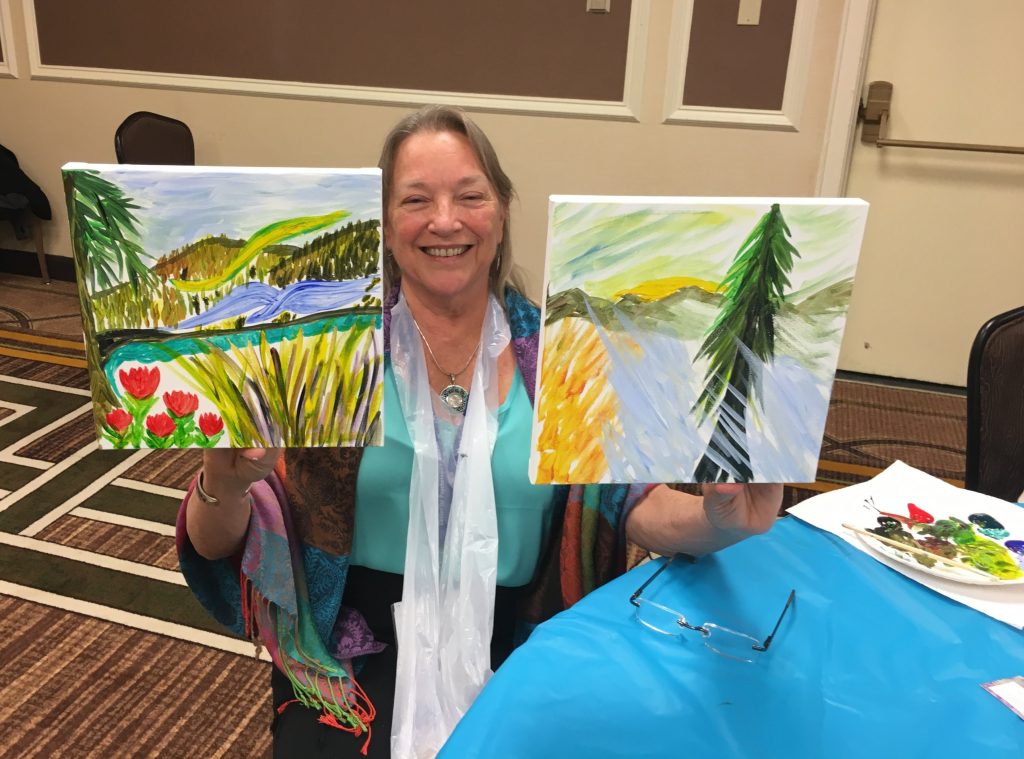 ISSTD Past President Dr Lynette Danylchuk, PhD shows off some of her creations, Create and Connect, Chicago, 2018.