Note: August 2021 Newsletter correction, Tally Tripp is our 2021 Vice-president, not our first one. To those who so fervently served prior, my apologies for the error. Rosita
The ISSTD is thrilled to commemorate and applaud our Student and Emerging Professionals (SEP) during the month of September. Our association's academic shining stars are our youngest and bravest emerging visionaries.
The core of inclusion in our association lies on appreciating our ISSTD heroic founders and pioneers, the noteworthy academic historians, the clinicians in the trenches, those fighting for pregnant women and children's rights, as well as those who are working with those who have been extremely-sadistically abused and trafficked, and most notably our Student and Emerging Professionals who will carry on our international mission and vision!
Abigail Percifield, a Board of Directors member for the past 2 years, is the first ISSTD Student and Emerging Professional to be on the Board, the youngest ever, and a most exemplary volunteer.
Abigail agreed to respond to my brief interview with her usual enthusiasm and vibrant recollections. Below Abigail is sharing with us her experiences as a Board member and ISSTD long standing volunteer.
---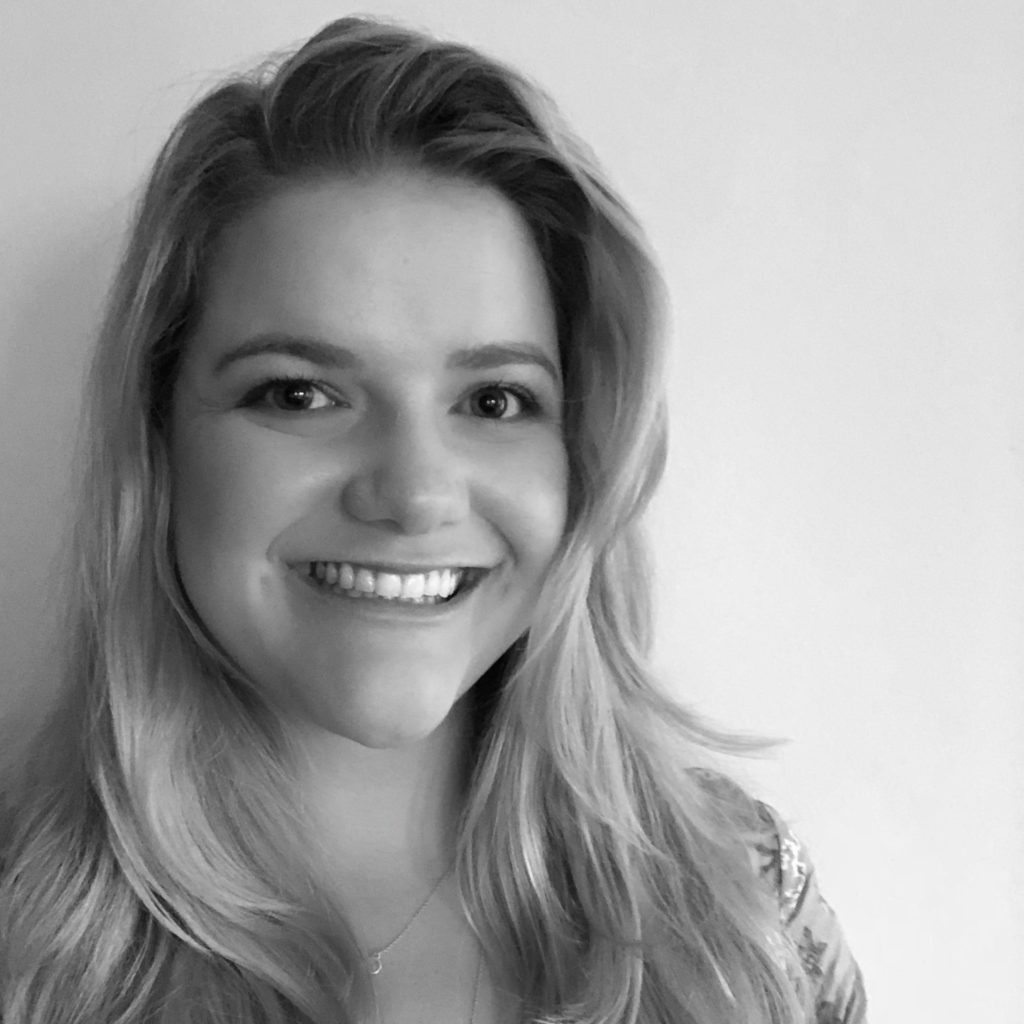 It is always so much fun for me to reflect on my ISSTD experiences! -Abigail stated.
Rosita: Would you mind sharing with our ISSTD members how it has been for you to be our first student Board Member (ever!)? 
Abigail: It has been a whirlwind experience for me, and it is crazy to think I've been serving on the Board for about 2 years now. I remember when Warwick kindly reached out to nominate me, I didn't think students would be allowed and so I agreed without really thinking it would come to fruition at this stage in my career. When my nomination was approved and I was voted onto the Board, I felt deeply honored but also a little bit out of my depth. I was used to following the very structured path that is graduate school but being a board member required me to think strategically, to work within a structure while trying to refine it and build new structure.
I became a board member in January 2020 and my first big Board meeting was scheduled for March 2020 in San Francisco, California. It felt reminiscent of my first day going into high school – a bit excited, but mostly terrified and entirely too preoccupied with what I was going to wear. I remember waking up to a 7am call saying that a global pandemic had been declared, the Governor was shutting the state down, and we needed to cancel the conference. In the hours that followed, I learned what it means to pivot and how ISSTD really knows how to adapt to an unpredictable world. These moments with other board members and staff stand out in my mind as deeply relational and helped contribute to my comfort being on a team with the visionaries of our field. Witnessing how these people, whom I deeply respect, came together to support one another and move forward solidified my sense that this was a group I wanted to be a part of. Since then, I've tried my best to bring whatever I can to the table in hopes that more and more people will join us.
I have always felt welcomed, valued, and respected as a member of the Board even as I remain very much in the learning stage. I tend to be outspoken, a trait that I felt was not always desired in a student trainee, but that was honored by my fellow board members. These interactions were healing for me and has contributed to my desire to keep speaking out even when power structures want me to be silent. Being a board member has helped me become a better activist as I learn how organizations function, what it means to shift into a strategic mindset, and how to work through group conflict to identify a shared consensus. It has been such a richly rewarding experience for me and one that I remain endlessly grateful for.
Rosita: What inspired you to join the Board of Directors?
Abigail: I might've answered this one with my lengthy response above, but to add a bit more…
Like many other ISSTD members, I often say yes when asked to volunteer on a project or committee because I am deeply passionate about the work we do and our collective healing potential. So, even though I had never really considered running for the Board of Directors, when I was nominated I instantly said yes. I think if I would have thought more closely about what all this role entails and how important it is to the Society, I might've been too afraid to take the jump. Fortunately, I jump before I think and I am so grateful I did. Even though it has absolutely been a learning experience, my fears did not pan out in reality because of the immense amount of support provided by our executive staff and past/present Board members. The group created an environment that allowed me to contribute from the start and realize what I can offer, even as a student.
Rosita: What has been the highlights?
Abigail: I don't mean to imply cancelling the conference and entering into a global pandemic was an enjoyable experience, but it is certainly a highlight of my experience. I loved getting to meet with the Board in person and engage with one another in a casual way that allows people's personalities shine through more vividly than they can through a Zoom screen. It was such a bonding moment for me as a new Board member and I remember us all relying quite heavily on humor to get through the madness of the situation.
I also really enjoy getting to help chart the course of the Society and I think as a Board we have made some sweeping improvements to our ability to reach more people and expand knowledge of complex trauma and dissociation. It was my first time developing a 3-year strategic plan and it was fun getting to help decide where our resources will be channeled. I am passionate about increasing equity and inclusion, values shared by other Board members, and we were able to weave this into our strategic plan. This has allowed me to see ideals transform into action.
Rosita: Any recommendations for our SEP members?
Abigail: Throughout my time at ISSTD, there have been many moments when I was afraid to do something or engage further because I wasn't sure what I could offer. I was worried about whether what I say will be helpful, whether my questions are smart enough, and if I even have enough experience in the field to understand what is happening half the time. I know these are fears shared by other SEP members and for me, it has been helpful to trust that even though I have doubts that I can be a valuable asset to the Society. Members with decades of experience continually say how important students and emerging professionals are to the advancement of the field so I try to put a little bit of trust in their judgement and say yes when opportunities are available. I tell myself that it is okay to be afraid and still do something. So far, it has worked out well and I am so much more confident in myself as a person and as a clinician as a result of my engagement with ISSTD.
Thank you, Abigail, for all your valuable work and contributions!
All our best to our ISSTD Student and Emerging Professionals, and to all our members!