New Book: Shame, Pride and Relational Trauma
ISSTD Member, Ken Benau, has recently published a book Shame, Pride, and Relational Trauma: Concepts and Psychotherapy. This book is a comprehensive overview of the role these complex emotions play in the lives of survivors'relational trauma, as well as within therapy itself. This book aims to assist readers to differentiate shame and pride as emotional processes and traumatic mind/body states, as well as deepen their understanding of the psychodynamic and phenomenological relationships between shame, pride, and dissociation. Shame, Pride and Relational Trauma will also assist therapists with practical ways to navigate shame in therapy. Finally, the book explores the notion of 'pro-being pride' and how this ability to delight in one's own and others' unique aliveness can help therapy clients transcend shame.
Janina Fisher, PhD, in writing about Ken's book says,
"This book is the most comprehensive guide to thinking about shame and its treatment written so far! Shame and pride are discussed in all their different guises and presentations, along with somatic, relational, and visualization approaches to treatment. Densely written and theoretical, yet offering practical applications as well."
Shame, Pride, and Relational Trauma is published by Routledge and is available for purchase here:
For a limited time only, a 30% discount is available using this Promo Code at checkout: ADC22
And a Webinar based on the Book
Ken will also be offering a webinar training based upon his recently published book, Shame, Pride, and Relational Trauma: Concepts and Psychotherapy. This training will consist of five, two-hour webinars, beginning April 29 (US)/ April 30 (Australia), and continuing through September 30 (US)/October 1 (Australia), 2022.
In order to create a safe, welcoming learning environment, this training will be limited to 30 participants, all of whom are psychotherapists. Some will be from Australia/New Zealand, and some from elsewhere in the world.
For more information, click here.
If you have any further questions, please contact the organizer, Simon d'Orsogna, MA, by clicking here.
Please note that the clinical vignettes presented throughout this training are informed by Ken's transtheoretical and integrative approach to psychotherapy with survivors of relational trauma.
Podcast explores need for trauma-informed care for female prisoners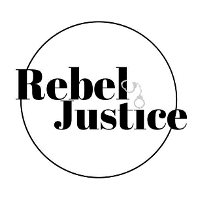 ISSTD Member, Susan Pease-Banitt has recently been interviewed as part of a Rebel Justice panel exploring the need for trauma informed care with female prisoners. Rebel Justice is a podcast produced by The View magazine. (The View is a grass roots magazine that gives voice to women in the justice system, provides an outlet for creativity and builds financial independence and features news and views related to women in the justice system.) The Rebel Justice podcast series is an ongoing podcast series, currently with thirteen episodes. Susan is part of a panel in Rebel Justice podcast number 11 entitled: Women and Justice Part 1. (No. 11)
The link to number 11 is available here: https://open.spotify.com/episode/2BttCjvPkG3B607OAnRUvg

Welcome ISSTD's New Members in March!
Professional Members
Nadiia Aleksina
Shannae Anderson
Ginger Villareal Armas
Tracey Bailey
Jenna Lea Britt
Erica Chadwick
Therese Collie
Sharon Connell
Amy Coombs
Pamela Gage Dillon
Wendy Flores
Erica Folinsky
Amy E Goldfarb
Wai Leng Kwok
Madalina E Leanga
Jonathan Lebolt
Sofie Mauger
Megan M Meyers
Ashley Neuhauser
Pauline O'Brien
Catherine Stephanie O'Neill
Linda Escobar Olszewski
Laura J Perry
Terry Petrenchik
Julia Pinsky
Hailey Reiss
Violet Reveira
Ashley Roehrig
Lindsay Schofield
Bobbie J Shepard
Mr. Rodney Stanton
Sacha Van Eeten
Lisa Yeates
Student Members
Rachelle Dawson
Joslin Larson
Pratiksha Sharma
Shoshanna van Dijk

Emerging Professional Members
Monica Barney
Jordan Cart
Rachel Gardner
Lisa Nemitz
Cori Palermo
Tricia Wilson





















Do You Have News ISSTD Members Can Use?
We need your help to make NYCU a great feature, full of news and sharing the activities of our community members. Do you have a book or book chapter coming out that you wish to share? Have you received an award for your work in the field? Have you been part of developing a new website or training course? Have you had a chance to develop something creative and unique that you wish to share with others in the field? If so, we want to hear from you! Don't be shy, submit your news to us so that we can share with other members. (Please be aware: we do not offer book reviews, but a chance to share with others that your book has been published.)
Submission Deadline: 20th of the month
Send to ISSTD Editor, Kate McMaugh: katemcmaughpsychology@gmail.com