New Janina Fisher Book Provides all the Therapy Worksheets you ever wanted!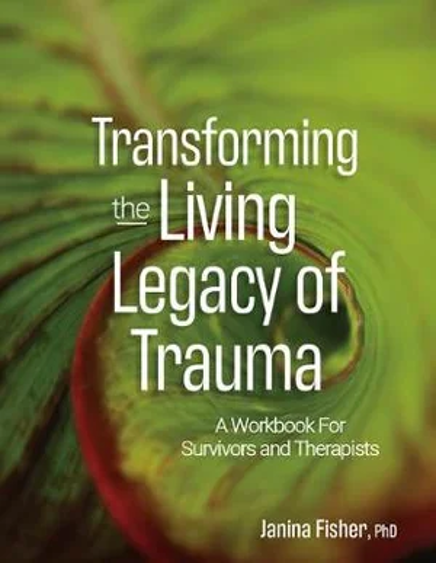 ISSTD Member, Janina Fisher has written a new therapy workbook which will delight those who are fans of her 'Flipchart' and previous books. In fact, if you like to provide therapy worksheets to your clients, then Janina Fisher's latest book may be just what you have been looking for.
Transforming The Living Legacy of Trauma: A Workbook For Survivors and Therapists is streamlined and easy to use, but also expansive and detailed enough to satisfy. Including helpful instructions to both clients and therapists, the Workbook is divided into eight chapters:
The Living Legacy of Trauma
Understanding the Traumatized Brain
How the Brain Helps Us Survive
The Challenge of Post-Traumatic Coping
Recovering from Self-Destructive Patterns of Coping
Trauma and Attachment
Trauma-Related Fragmentation and Dissociation
Healing and Resolution
Each chapter contains a detailed introduction and overview, accompanied by handouts and worksheets for the client to use with a therapist during a therapy session; as 'homework'; or as a self-help resource. Some of the diagrams will be familiar to those using the Flipchart, but this book contains much, much more. Worksheets are sensitively introduced and discussed, with many case vignettes and examples of dissociative processes to assist the client to understand the topics.
In reviewing the book Professor Bessel van der Kolk writes:
'Janina shows us that healing traumatic wounds consists of learning new habits of observation and self-discovery. The goal of treatment is not so much digging up the past but the repair of the injuries suffered as a result of traumatizing experiences. It's a marvelous and easily accessible work that should be part of every therapist's skill set.'
Transforming The Living Legacy of Trauma: A Workbook For Survivors and Therapists is available here.
(remember to use your Amazon Smiles to raise money for ISSTD).
Professor Jennifer Freyd wins Woman of Courage Award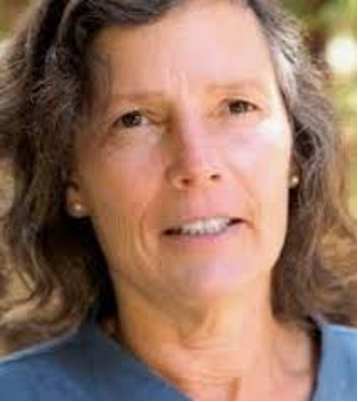 Professor Jennifer Freyd has been honored by winning the 2021 Christine Blasey Ford Woman of Courage Award from The Association for Women in Psychology (AWP). This award recognizes and celebrates courageous feminist leadership and those who speak and act against injustice, discrimination, or harm.
Professor Freyd is a Fellow of ISSTD, the editor of our flagship journal, The Journal of Trauma & Dissociation, and a highly respected researcher and teacher in our field, well known for her work on theories of betrayal trauma, institutional betrayal, and for introducing the concept of DARVO (Deny And Reverse Victim and Offender) to describe the behavior of some accused.
She has been recognized for her courageous work fighting sexual abuse, institutional betrayal, and inequitable treatment, and for her groundbreaking work which has enriched the field of psychology. She is recognized for her courage in speaking out against inequity, the abuse of those who report sexual assault, and against organizations who suppress women's voices.
This award also acknowledges two ongoing acts of courage. Professor Freyd created the innovative Center for Institutional Courage in order to apply insights from her research to help organizations and corporations change the way they treat their constituents. In addition, she has shown great courage in filing a personal salary equity lawsuit against her university. This lawsuit has gained national attention for its potential impact on faculty women and Professor Freyd has documented and challenged the often-subtle forms of gendered discrimination persisting in academia.
AWP will formally acknowledge Professor Freyd at their virtual conference, Doing Anti-Racism Work and Addressing Intergenerational Trauma, March 5-7, 2021, where she will also present a talk about the Center and its work. More information is available here.
Welcome ISSTD's New Members in January!
Professional Members
Nancy Borrett
Nicholas Brunner
Lori Burkett
Sarah Callow-St. George
Paul Carlisle
Julie Cwikel
Sandra Eriemo
Janet Ferguson
John Fugett
Laura Hawkins
Jessica Horder
April Luman
Lauren McMillion
Jennifer Morgan
Kristen Muche
Lynn Owens Owens
Caron Palmer
Sheila Piner
Theresa Qualls
SnehaJanaki Ramesh
Dayna Reader
Bill Stoner
Lyndsay Thompson
Patricia Tuohy
Angela Viesca
Jennie Ziesenhenne
Emerging Professional Members
Cavelle Chai-Hong-Delfosse
Sara Kendrick
Ivana Kolakovic
Crystal Kay Lachman
Pamela Mangus
Rosina Roibal
Rachel Sage
Melinda Timmons
Warren Vaughan
Julie Watson
Dr. Heather C. Young

Student Members
Salman Alawadi
Sandra Berasley
Csilla Emmet
Cassia Hendrickson
Nuri Rhines
Trisha Wolfe
Jan Wolfrum







Do You Have News ISSTD Members Can Use?
We need your help to make NYCU a great feature, full of news and sharing the activities of our community members. Do you have a book or book chapter coming out that you wish to share? Have you received an award for your work in the field? Have you been part of developing a new website or training course? Have you had a chance to develop something creative and unique that you wish to share with others in the field? If so, we want to hear from you! Don't be shy, submit your news to us so that we can share with other members. (Please be aware: we do not offer book reviews, but a chance to share with others that your book has been published.)
Submission Deadline: 20th of the month
Send to ISSTD Editor, Kate McMaugh: katemcmaughpsychology@gmail.com