ISSTD Member Launches New Embodied Antiracism Training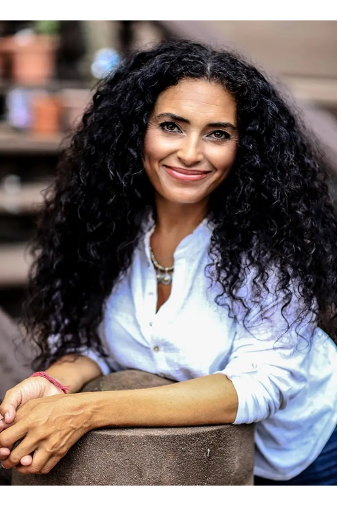 ISSTD Member Francesca Maxime is offering a 5-week embodied antiracism online course through www.therapywisdom.com launching in October.
This course is the brain-child of Francesca and has been a year in the making. Francesca says, "In my own personal journey as a Haitian-Dominican Italian-American multiethnic woman, it was my spiritual mentor Jack Kornfield who encouraged me down the path to becoming more enlightened about racism. Since that time in 2015, I have dedicated my life to educating myself about how racism shows up in therapeutic interactions. During this journey, I unexpectedly discovered that my mindfulness and somatic training have been invaluable allies."
This course offers a unique approach combining mindfulness, somatic awareness, working with parts, neuroscience and attachment theory to help participants along their own journey of discovery. The course will launch with a free 60 minute live antiracism webinar conversation with Francesca October on the 14th of October, with the actual course beginning October 21st. The course includes five recorded webinars with Francesca, five live Q&A webinars, and much more.
To learn more about the training visit www.therapywisdom.com or www.maximeclarity.com.
Welcome ISSTD's New Members in September!
Professional Members
Jamie Bachman
Fern Banner
Jennifer Barnett
Stacey Cruz
Melissa Fenrich
Ruhama Freeman
Annie Goldsmith
Marin Hann
Rhonda Kamai-Kekela
Shannon Leary
Felix Lefevre
Laura Levin
Laura Lines
Alexandria Majcher
Susan Maxwell
Colleen Millen
Gina Miranda
John Murray
Susan Murray
Elizabeth Perkins
Irene Psihogios
Angela Michelle Ring
Jessica J Ruiz
Jennifer Slaughter
Austin Sorensen
Jessy Steinmetz
Joanne Stubley
Heather Toulmin
Sheri Van Dijk
Lisa VanHope
Colleen Walsh
Emerging Professional Members
Kirsten Boulier
Hillary Call
Jennifer Gomez
Stephen Gross
Erin Haley
Amber Kochanny-Sheck
Raquel Koken
Chelsey Mahler
Larissa Pasut
Patricia Whalen
Mary Woster

Student Members
Gamalis Fermin Cotto
Rebecca Kapetansky
Kate Kittredge
Wendy McWhorter
Elisabeth Miningham
Laura Puddefoot
Heather Samarron
Christine Staebell
Janette Stringer
DeAsia Thompson









Do You Have News ISSTD Members Can Use?
We need your help to make NYCU a great feature, full of news and sharing the activities of our community members. Do you have a book or book chapter coming out that you wish to share? Have you received an award for your work in the field? Have you been part of developing a new website or training course? Have you had a chance to develop something creative and unique that you wish to share with others in the field? If so, we want to hear from you! Don't be shy, submit your news to us so that we can share with other members. (Please be aware: we do not offer book reviews, but a chance to share with others that your book has been published.)
Submission Deadline: 20th of the month
Send to ISSTD Editor, Kate McMaugh: katemcmaughpsychology@gmail.com