New Edition of Restoring the Shattered Self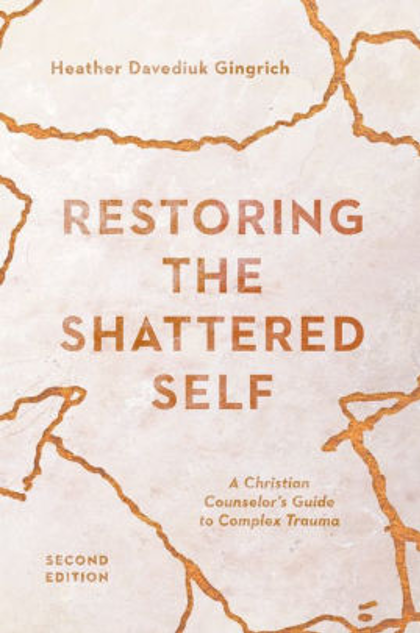 The second edition of Restoring the Shattered Self: A Christian Counselor's Guide to Complex Trauma, has just been released. Written by ISSTD Member Heather Davediuk Gingrich, a professor of counseling at Denver Seminary.
This new edition covers the material of the first edition including the impacts of trauma; rebuilding from trauma; the three stages of treatment for Complex PTSD, and specific considerations when treating dissociative clients. Other chapters cover spiritual issues and resources in treatment; Vicarious Traumatization and Building Counselor Resilience; and ways the Church can help.
This new edition is updated throughout to match the DSM-5 and includes new information about how the body responds to trauma, techniques for helping clients stay within the optimal zone of nervous system arousal, and additional summary sidebars.
Dr Gingrich is also co-author of Skills for Effective Counseling and co-editor of Treating Trauma in Christian Counseling.
A little self-care reminder from Dr Dana Ross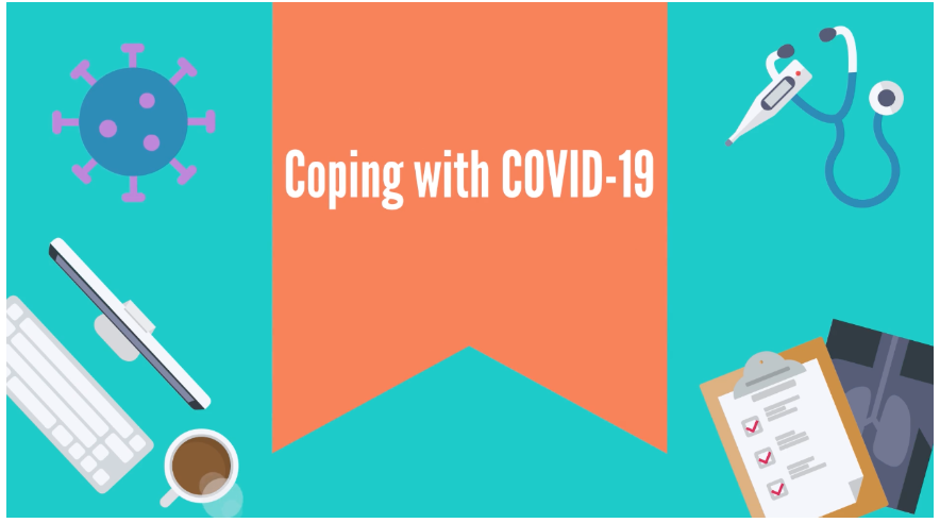 ISSTD member Dr Dana Ross and a colleague at Women's College Hospital in Toronto, Dr Tessa Colthoff, have made a free video on Coping with COVID-19 for Healthcare Workers. It can be helpful to have little reminders to ourselves, as we spend so much time supporting others – while also living in the stressful situation ourselves. The link to the you tube video is here.
Dana will also be producing more videos aimed at the general public and these will be posted to her YouTube channel in the next few weeks.
Psychogenic Seizures and Emotional Regulation
ISSTD Member, Dr Lorna Myers has co-authored a research article exploring the links between emotional regulation and Psychogenic Seizures. The research highlights that maladaptive emotional regulation is a key psychological mechanism in PNES. The full reference of the article is provided:
Krámská L, Hrešková L, Vojtěch Z, Krámský D, Myers L, Maladaptive emotional regulation in patients diagnosed with psychogenic non-epileptic seizures (PNES) compared with healthy volunteers, January 2020, Seizure 78, DOI: 10.1016/j.seizure.2020.02.009. https://www.ncbi.nlm.nih.gov/pubmed/32135449
For further information about the article or the PNES Special Interest Group contact Dr Myers on lmyers@epilepsygroup.com
Love Letters From the Coronavirus Quarantine
ISSTD member Ericha Hitchcock Scott has developed an excercise for writing love letters during this time of quarantine and isolation. A guide to this project is available here.
This project offers a simple to follow process and creative techniques to assist participants in writing a meaningful love letter that touches the heart of the recipient.
Ericha has also developed a video to illustrate this project. The video can be viewed here.
Welcome ISSTD's New Members in March!
Professional Members
Nada Marie Brzovich
Raina Burlak
Zane Dodd
Glenn Doyle
Jamal Granick
Amber Hibben
Garry Holbrook
Roxane Johnson
Nicole Jones
Sarah Miller
Diane Semerak
Albert Shepley
Hawley Winter
Monica Wisco
Student Members
Susanna Elliot
Brenton Webb
Ani Rose Whaleswan












Do You Have News ISSTD Members Can Use?
We need your help to make NYCU a great feature, full of news and sharing the activities of our community members.
Do you have a book or book chapter coming out that you wish to share? Have you received an award for your work in the field? Have you been part of developing a new website or training course? Have you had a chance to develop something creative and unique that you wish to share with others in the field? If so, we want to hear from you! Don't be shy, submit your news to us so that we can share with other members. (Please be aware: we do not offer book reviews, but a chance to share with others that your book has been published.)
Submission Deadline: 20th of the month
Send to ISSTD Editor, Kate McMaugh: katemcmaughpsychology@gmail.com