New Book Explores the Concept of Evil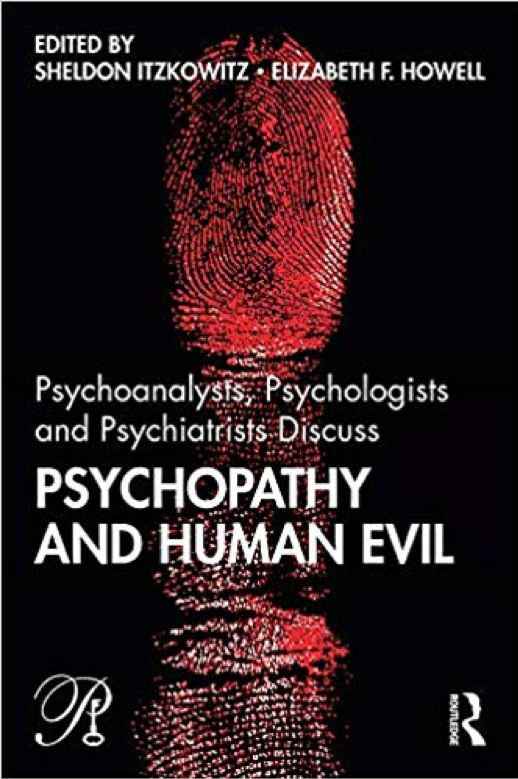 ISSTD Fellows Sheldon Itzkowitz, Ph.D. & Elizabeth F. Howell, Ph.D are Editors of a just-released book which explores psychopathy and the concept of human evil.
The book entitled Psychoanalysts, Psychologists and Psychiatrists Discuss Psychopathy and Human Evil explores the psychology of psychopaths, and the personal, societal and cultural destruction they leave as their legacy. Wide-reaching, it covers topics such as slavery, genocide, the Holocaust, terrorism, sexual abuse, the role of attachment and the neurobiology of psychopathy.
Chapters explore such questions as: Who are psychopaths? How do they think and operate? What causes someone to commit psychopathic acts? And are psychopaths born or created? Psychopaths leave us shocked and bewildered by behavior that violates the notions of common human trust and bonding, but not all psychopaths commit crimes. Because of their unique proclivities to deceive, seduce, and dissemble, they can hide in plain sight; especially when intelligent and highly educated. This latter group comprise the "successful or corporate" psychopaths, frequently found in boardrooms of corporations and among leaders of national movements or heads of state.
Chapters have been written by many prominent members of ISSTD and ESTD and some interesting examples include:
Psychopathy and Human Evil: An Overview by Sheldon Itzkowitz, Ph.D.
Outsiders to Love: The Psychopathic Character and Dilemma by Elizabeth F. Howell, Ph.D.
The Perpetrators: The Receivers and Transmitters of Evil by Valerie Sinason, Ph.D.
The Other Within: White Shame, Native-American Genocide by Sue Grand, Ph.D.;
The Developmental Roots of Psychopathy: An Attachment Perspective by Adriano Schimmenti, Ph.D. and
Dissociation and Counterdissociation: Nuanced and Binary Perceptions of Good and Evil by Richard B. Gartner, Ph.D.
Psychoanalysts, Psychologists and Psychiatrists Discuss Psychopathy and Human Evil is available from Routledge here.
And also available from Amazon (remember to use your Amazon Smiles to raise money for ISSTD!)
Communicating Trauma Now Available in Spanish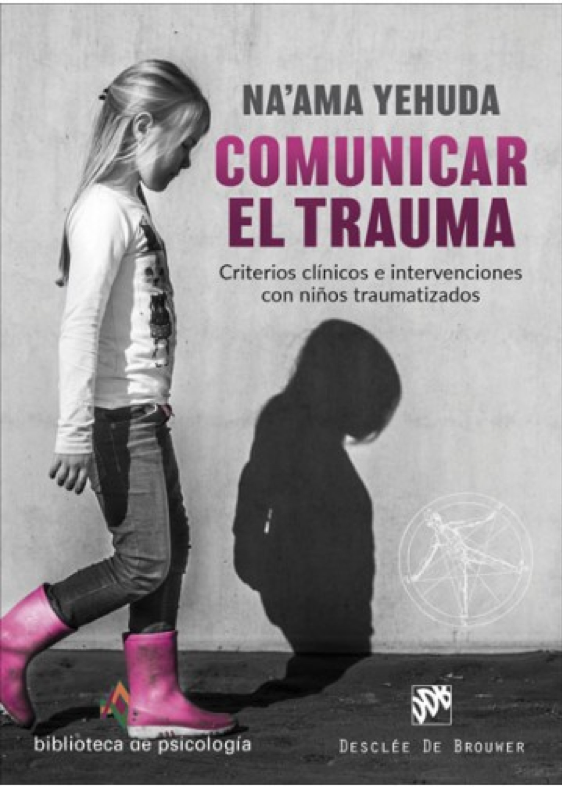 Well known book, Communicating Trauma, written by ISSTD Fellow Na'ama Yehuda is now available in Spanish. This Spanish edition is particularly important as, unfortunately, there are a lack of trauma informed publications in Spanish.
Communicating Trauma explores the various aspects of language and communication and how their development can be affected by childhood trauma. As a trauma-informed speech and language pathologist, Na'ama is expert in both communication and trauma. As such, her book has been uniquely useful to psychotherapists, speech-language pathologists, social workers, educators, and other health professionals, as well as parents and carers. The book has much information and practical direction for improving connection and behavior, reducing miscommunication, and giving a voice to those who are often seen as 'challenging children'.
The English edition of the book met with rave reviews:
"Communicating Trauma is an amazing book about traumatized children and the unique ways they express their suffering. Most importantly, it is a roadmap for healing. Written with sensitivity, care, understanding and clinical wisdom, this gem of a book is clear, accessible, and includes poignant and instructive case examples. Both professionals and parents will find invaluable help here."
— Onno Van der Hart, PhD, professor emeritus of psychopathology of chronic traumatization at Utrecht University in the Netherlands
"Na'ama Yehuda absolutely gets it—the impact of trauma on children—and she weaves it together with captivating clinical vignettes, clear explanations of the baffling, complex behaviors that these children exhibit, and useful practices. Communicating Trauma will serve as an inspiring guide to a wide range of professionals and caregivers who work with children.
— Bethany Brand, PhD, professor of psychology and Martha E. Mitten Endowed Professor at Towson University in Maryland
The Spanish edition of the book is available here. The English publication of Communicating Trauma remains through Routledge here.
And also from Amazon (remember to use your Amazon Smiles to raise money for ISSTD.
Welcome ISSTD's New Members in November!
Professional Members
Matt Ball
Kelly Bertrand
Bryony Childress
Maggy Farago
Sunshine Finneran
Kate Francis
Ana Gomez
Carmen Greiner
Sigrun Gutjahr
Caprice Haverty
Michael Hill
Vicki Johnson
Lesley Lowdon
Sharon McLachlan
Barbara Pascoe
Angela Petrolo
Kerry Rollins
Thomas Rudegeair
Tova Sauer
Katherine Schomp
Alec Smdt
Laura Thomas
Christopher Waters
Amanda Woolard
Emerging Professional Members
Layla Brack
Lori-Kyle Herod
April Morgan

Student Members
Tamika Bain
Lorena Barrera
Paulina Calcaterra
Kirsty Dempster-Rivett
Consuela Douglas
Taylor Lemke
Megan Mitchell













Do You Have News ISSTD Members Can Use?
We need your help to make NYCU a great feature, full of news and sharing the activities of our community members.
Do you have a book or book chapter coming out that you wish to share? Have you received an award for your work in the field? Have you been part of developing a new website or training course? Have you had a chance to develop something creative and unique that you wish to share with others in the field? If so, we want to hear from you! Don't be shy, submit your news to us so that we can share with other members. (Please be aware: we do not offer book reviews, but a chance to share with others that your book has been published.)
Submission Deadline: 20th of the month
Send to ISSTD Editor, Kate McMaugh: katemcmaughpsychology@gmail.com