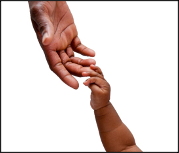 With April being Child Abuse Prevention Month in the USA, ISSTD has taken this opportunity to launch new updated Child and Adolescent Facts Sheets. These have been developed over the last year by a special working group of the Child and Adolescent SIG. These Facts Sheets will provide accessible and up to date information to people and organisations caring for or working with young people in contexts outside of therapy. These Facts Sheets are an addition to the other publicly available Facts Sheets that were developed in previous years, and are more focussed on adult population groups.
Four Fact Sheets were created to cover a range of target audiences. There is a Fact Sheet each for Caregivers, Teachers and Other School Staff, Medical Providers, and Child Protection Professionals and Other Legal Professionals. These new Fact Sheets will be available as of today under the Public Resources page of the ISSTD website. They can be viewed in a drop-down menu online or in PDF format to print and share. The Facts Sheets, while well references and factual are designed to be read by members of the public who may lack the understanding and in-depth technical knowledge of dissociation therapists. The PDFs are easy to read and beautifully illustrated, making them an ideal handout for organisations and therapists. The Fact Sheets can be found at the following link: https://www.isst-d.org/public-resources-home/
A special thanks goes to the team who developed these, including Jill Hosey, Alexis Arbuthnott, Billie Jo Bennett, Eva Young, Na'ama Yehuda, Michele Yarberry, Eliza Fernandes, Chris Rensch, Healther Toulmin, Shekar Seshadri, Jessica Bonatakis, Ratesha Berthier, and Doris D'Hooghe. Additional thanks goes to ISSTD staff and Board in supporting the development of the Fact Sheets.