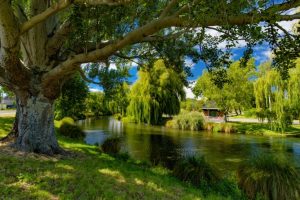 This year ISSTD is pleased to offer an exciting regional conference in one of the most beautiful locations in theworld, the South Island of New Zealand. This is a bi-national regional conference co-hosted by New Zealand and Australia. To be held from November 22nd-24th, 2019, this will be ISSTD's first ever conference in New Zealand. Both New Zealand and Australia are at the forefront of some exciting developments in the research and treatment of complex trauma and dissociative disorders, as well as being highly active within ISSTD itself. We have some exciting local and international presenters as plenary speakers.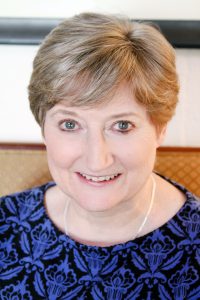 Kathy Steele
Kathy Steele, MN, CS is well known to many of us as the lead author of one of the most comprehensive treatment guides available for Dissociative Disorders: Treating Trauma-Related Dissociation: A Practical Integrative Approach, which she co-authors with Suzette Boon and Onno Van Der Hart. In addition to this, she has co-authored Coping with Trauma-Related Dissociation, a very handy skills-based training manual for therapists and clients alike. She is also a co-author of The Haunted Self. Few therapists working with dissociative disorders would want to be without these wonderful books. Kathy has also published numerous journal articles and book chapters. Throughout all this, Kathy has remained grounded in clinical practice, having been in private practice in Atlanta, Georgia for over three decades, specializing in the treatment of complex trauma, dissociation, attachment difficulties, and the challenges of complicated therapies. She is an adjunct faculty at Emory University, and a Fellow and past President of the International Society for the Study of Trauma and Dissociation. Kathy teaches internationally and consults with individuals, groups, and trauma programs. She has received a number of awards for her work. Kathy is also a wonderful trainer and has presented many workshops and webinars for ISSTD. Anyone who has been at her training or read her writings will attest to her grounded compassion for traumatised individuals as well as her sophisticated grasp of research and theory. We are indeed privileged to have her come to New Zealand.
Christine Forner
Christine Forner (B.A., B.S.W., M.S.W., Registered Social Worker) is another plenary speaker visiting from the northern hemisphere. Canadian-based Christine is current President of ISSTD and we are excited that she is able to join us in Christchurch. Christine has over twenty years of working with individuals with Trauma, Post Traumatic Stress Disorders, Traumatic Dissociation, Developmental Trauma and Dissociative Disorders. She has specialized training in EMDR, Sensorimotor Psychotherapy, Psychotherapeutic Meditation techniques, Neurofeedback and Havening. Christine teaches locally and at an international level on the issues of dissociation, complex trauma, and the intersection of dissociation and mindfulness. Christine has a special interest in mindfulness and meditation and is the author of Dissociation, Mindfulness and Creative Meditations: Trauma informed practices to facilitate growth (Routledge, 2017). Christine has a special interest in supporting students and emerging professionals and has been instrumental in supporting both these groups within ISSTD. She established the Student and Emerging Professionals Committee of ISSTD and is the developer and lead presenter of Dissociation 101, an introductory course in dissociative disorders. She will co-present this important course with Australian researcher, Mary-Anne Kate, PhD, as part of the Christchurch conference. Christine's warmth and enthusiasm are legendary, and she is another 'visitor' to our region that we feel has a great deal of exciting ideas and knowledge to share.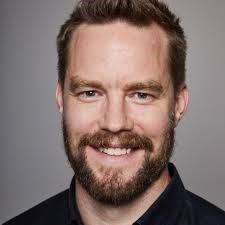 Michael Salter
Michael Salter (PhD) is an Associate Professor in Criminology and Scientia Fellow at the University of New South Wales, where he specialises in the study of child sexual exploitation and violence against women. A/Prof Salter is the author of two books, "Organised Sexual Abuse" (Routledge 2013) and "Crime, Justice and Social Media" (Routledge 2017), and numerous papers on violence against children and women. Current research projects include a national study of: parental involvement in the production of child exploitation material; service provision for women with complex trauma; an evaluation of treatment approaches for sibling sexual abuse; and a survey of gay, bisexual, trans, intersex and queer men's experiences of intimate partner violence and sexual assault. Dr Salter is a Board member of the International Society for the Study of Trauma and Dissociation (ISSTD). Michael brings with him a broad perspective, grounded in public health, criminology and gender studies. He has a research interest in organised abuse and is an active member of the Society's Ritual Abuse, Mind Control and Organised Abuse (RAMCOA) Special Interest Group (SIG) and is past Chair of that group. He is a member of the ISSTD Scientific Committee, and he was the recipient of the 2018 ISSTD Morton Prince Award for Scientific Achievement. Michael also has an interest in the public health implications of complex trauma and dissociative disorders and co-chairs an ISSTD task force in this area. Michael is an interesting and accomplished speaker, able to bring together the diverse threads of clinical practice, public health policy and criminology in an unforgettable manner. Like all the other plenary speakers, his work remains grounded in, and inspired by, his compassion for survivors.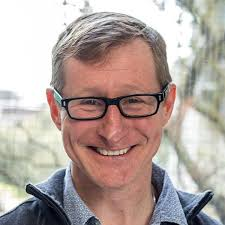 Martin Dorahy
Our truly local presenter, Martin Dorahy (D.Clin.Psych, PhD), is able to stake a claim in both regions of this bi-national regional conference, being Australian by birth, but long term based in New Zealand, where he is currently a Professor of Psychology at the University of Canterbury in Christchurch. Martin is well known within ISSTD as Past President and a Fellow of the Society. Martin remains extensively involved in many committees of ISSTD and is also an enthusiastic collaborator with our 'cousin organisation', the European Society for Trauma and Dissociation (ESTD). Martin has published extensively in the area of trauma and dissociation. He has co-edited five books including: Psychosis, Trauma and Dissociation; Traumatic Dissociation: Neurobiology and Treatment; and The Abused and the Abuser : Victim-Perpetrator Dynamics. He has written numerous book chapters and journal articles and heads a range of research projects. Martin is well known for his interest in shame and self-conscious emotions. Like other presenters, he continues to be involved in clinical practice and clinical supervision. At the conference Martin will present an overview of recent research about three central features of DID: voices, shame and inter-identity amnesia. Those who have heard Martin present before will attest to his ability to succinctly overview diverse areas of research, demonstrate their inter-relatedness and highlight areas for future study. We look forward to hearing him speak.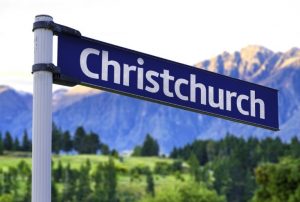 We invite you all to join us in beautiful Otautahi (Christchurch), New Zealand, to hear these speakers, and others, across three days of conference and pre-conference workshops. The conference website will be live in February and we invite you to check it out and register with our affordable early bird rates.