The Australia-New Zealand (ANZ) Regional Conference Committee is a small group of around 15 members from Australia and Aotearoa (New Zealand) who meet approximately monthly to plan our bi-annual conferences (with some short breaks after conferences for 'recovery'!).
Due to COVID, our planned conference for Melbourne 2021 was changed to a virtual Asia Pacific Conference and was a great success with speakers from Australia, Aotearoa/New Zealand, India, China, Timor Leste, USA, among others. It was a wonderful opportunity to 'spread the word' about trauma and dissociation into countries that may not hear about this so often, and it was also a great opportunity for everyone to hear about work being done in a variety of countries in the Asia Pacific Region, with a special emphasis on regional and indigenous trauma-related issues. But we didn't just stick to the serious stuff. We had a book launch, yoga, poetry presentations and a Create and Connect session – all online. Fun was had by all!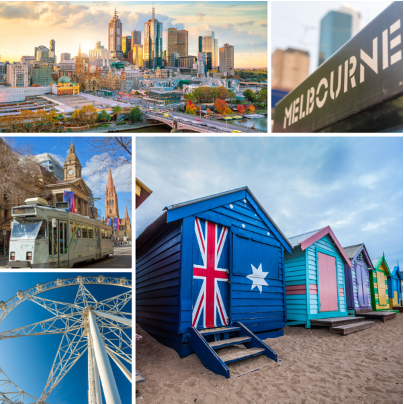 But this left us with little rest time, as the actual in-person conference was re-scheduled for 11-13 November 2022, to be held in Melbourne, Australia. We quickly re-grouped and have been busy meeting monthly. We are pleased to announce that registrations are now open. The conference will focus on Healing from Interpersonal, Systemic and Global Trauma. The conference will kick off with Friday workshops before the weekend conference and speakers include many well-known ISSTD Fellows including Colin Ross, Warwick Middleton, Michael Salter, Martin Dorahy, Diane Clare, and Naomi Halpern, as well as local speakers such as Vanessa Turnbull-Roberts and Kyllie Cripps presenting on intergenerational indigenous trauma, and Pat McGorry speaking about refugee trauma. Of course, we will also have lots of fun and entertainment and are delighted to welcome 2021 Australian of the Year, Grace Tame, as special guest and speaker at the Conference Dinner.
If you are interested in joining us in beautiful Melbourne, see the registration information here: https://www.isst-d.org/training-and-conferences/upcoming-conferences/2022-melbourne-regional/
Our committee always welcomes members from Australia, New Zealand and the surrounding area. After Melbourne, we plan to have a short break before planning our next conference, which will be held in Aotearoa/New Zealand, so if you would like to join us and help in the planning of that conference feel free to contact the committee chair, Naomi Halpern: naomi@delphicentre.com.au