Shelley Hua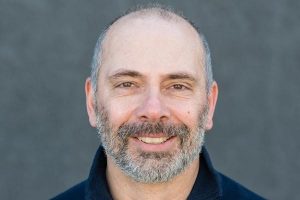 Hello and welcome to this brand new section of ISSTD News. Here we hope to showcase the best of our members in 'spreading the word' about our mission to alleviate the impact of trauma and dissociation, and in bringing this important work to the fore.
Putting my hand up for the recent call-out for a 'spreading the word' coordinator, I knew there's excellence and wisdom within this organisation of ours that deserves visibility. Clicking through to the 35 for 35th campaign in my inbox, my mind wandered to the rich legacy that stands behind us and the wide vista that stands before us.
My mind also wandered to Guy Macpherson from The Trauma Therapist Project, which I'd been lucky enough to know as a student in a career transition. So I had to talk with him.
Guy Macpherson has a doctorate in clinical psychology. In 2014, he founded The Trauma Therapist Project to raise awareness of trauma and to create an educational supportive community for new trauma workers.
For the past 5 years he had been working under a licensed clinician, assessing and treating young people with early signs of psychosis. Now Guy has dedicated himself to The Trauma Therapist Project full time.
"Time and time again trauma was coming up in my clinical work," he told me "It was inevitable. And yet it wasn't really talked about and it's a bit of a hidden topic. Despite it being pervasive, such as being the heart of addiction and things like that, it remains a difficult topic." He felt that there weren't the skills and experience to deal with it. "I wished there was a Master Therapist in my ear imparting wisdom."
And that was what he created in The Trauma Therapist Project. Of particular importance to ISSTD members, it's one of the few places that acknowledges and understands the links between complex trauma and dissociative disorders.
Guy told me that he was inspired by podcasts for entrepreneurship to bring together a community that's open to hearing and talking about complex trauma and dissociation – "Something needs to be done, I need to start something." He certainly took that entrepreneurial spirit in putting these important topics in the centre of the conversation, and creating a suite of resources around that.
The most enduring feature of The Trauma Therapist Project in my mind was an atmosphere of openness and sharing – it's a platform that defines itself not only through its connection to the field but also its connection to the shared struggle, support, love and community that is the fabric amongst us all.
The website describes itself as "a membership community where new trauma therapists gain confidence, get inspired and learn". But don't let that fool you – it's also opened wide arms for associated artists, experienced therapists, advocates and survivors.
"It is so energising and refuelling to listen to others who have been doing the healing work much longer than I," says Dr. Leah J. Herman, PsyD. "The podcast became the home of many mentors for me and the Facebook community is a great place to connect with others to share ideas and quandaries."
Leah recently participated in Guy's online course, Inner Work for the New Trauma Therapist, and comments "it was an opportunity to reflect on aspects of myself that are developing. I love the work that Guy is doing!"
Soon-to-be graduate Jessica Culp agrees, "The podcast truly made me feel like I had good friends in the car on my commutes to school. Listening to the Trauma Therapist project in the Fall of 2015 was a huge deal to me as I entered my graduate studies for counselling. I was entering into a second career after leaving non profit marketing and the experts were awakening me to how I had provided 'counsel' as a friend and mentor and some of the boundary mistakes they had made had also been familiar in my past relationships. I also learned that there was a good possibility that my own traumas in life had drawn me to the work."
It's welcoming and diverse, much like the community that is already out there, that you are already a part of. It's a place where the depth of our members' experiences in other fields, other communities and other parts of their lives can come together to lend itself to the conversation.
Experienced ISSTD Members and Fellows, including Kathy Steele, Ed Tick and Lynette Danylchuk (to name just a few) have lent their time and wisdom to the community through its podcast and educational material.
Well worth listening to are the following podcasts from a few ISSTD Members and Fellows:
Check it out. The podcast is free. You can also find it on Apple's Podcast app.
Or, if it tickles your fancy and you have some words to share, you can get in touch and request a podcast.
Asked if he had any final words for our readers, Guy says "I feel it's about being proactive and doing, at least something, one thing!" And to staying connected? "Meet regularly with colleagues, get into a consultation group, and if you're out of school, find someone, perhaps a mentor, or supervisor, to check in with regularly. Trauma Therapist | 2.0 is also a good option!"
Do you have something to share?
It's my job to showcase what you do. Do you reach out and spread the word about trauma and dissociation? Do you know of someone who is raising the profile of these issues? Please get in touch and let us know.
Enquire if you aren't sure whether something is a good fit: rest assured that we welcome whatever champions our common cause. You do what you do best, and I hope you'll allow me to tap into that and champion you.
Tell me more or nominate an unsuspecting colleague: shua@myune.edu.au
Until next time: adios, do good, fly high.