Dr Jeanie McIntee, Consultant Clinical & Forensic Psychologist & Psychotherapist
CTC Psychological Services, Chester UK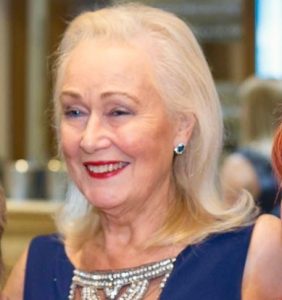 ISSTD in the UK: A History
My interest in Trauma and Dissociation began more than 33 years ago. Like most people I did not seek it out. I had a client whom I knew was quite complex and I had engaged a very experienced supervisor because of this. One night, in supervision, he suggested my client may have Multiple Personality Disorder (now more aptly called Dissociative Identity Disorder). I was fairly dismissive of this idea, not really being convinced of the reality of it.
Imagine my surprise, when I arrived in work the next morning, and a letter awaited me, from the client, saying, 'There are others of us in here but she doesn't let us speak to you'. This felt spooky, but I was sufficiently aware of psychodynamic therapy to realise that there were things happening, beyond my awareness, that had clearly communicated to both my supervisor and my client and had suddenly been forced into my consciousness.
My supervisor recommended a workshop coming up in London, led by someone who was a member of ISSD, from USA, and that is how I was introduced to the organisation that was to be my main support and resource over the next few decades. Suddenly my awareness expanded exponentially, as did that of my work colleagues. It was not long before I began to recognise a variety of dissociative clients with varying presentations, from mild through to DID. I then read voraciously, alongside my other psychological and psychotherapeutic reading and training. Around this time, I also commenced formal training as a psychotherapist, following on from already being a Clinical Psychologist and NHS service manager.
It was very hard to discuss dissociation beyond my immediate colleagues, as the prevailing climate was very sceptical. A university lecturer, who I did not know personally, even sent me a copy of the Aldridge-Morris book, (Aldridge-Morris, (1989). Multiple Personality Disorder. An Exercise in Deception).
It was isolating and I felt as if I was often under attack professionally. However, I had also read a lot about the way in which personality imprints itself onto behavior and the modus operandi in offenders (e.g. David Canter (2001) Criminal Shadows). I therefore wondered, if it were the case that MPD were iatrogenic, then why is it that all of my cases were each unique in their presentation, structure and behavior? The main similarities were that they had experienced severe trauma and that their various self-states reflected functions e.g. they had a role to deal with: going to school, or work, or to relate to an abuser, or to provide nurturance. The more I studied, the more I saw how like normal development, roles and functions this was, except it had to accommodate extremes of circumstance and the repeated nature of the trauma prevented adequate information processing and integration.
I went to various ISSD conferences, in Chicago, Montreal, San Francisco, Florida (where for the first time I went to Disney World), and Amsterdam. I was astounded to see people queuing out of the very large rooms, trying to get into presentations. I presented various papers at these conferences and found members to be very interested in what was happening in the UK, where there was still much scepticism. Despite the scepticism, I, together with colleagues Sue Richardson, Reme Acquarone, Jane Lamont, Marise Maddison, among others, set up ISSD (UK), in 1990, resulting in my becoming the first ISSD (UK) Chairperson and the first ever International Representative for ISSD.
We organised several annual conferences in the UK, both in Chester and in Manchester, with most of the leading experts from around the world presenting. ISSD (UK) met regularly and we had well over 100 delegates at each of our conferences. In our workplaces, we were often very isolated and professionally ridiculed or attacked as naïve and gullible or even downright 'wicked' but, at our conferences, we found people open and interested and willing to learn.
My first DID client was also from an SRA background, so I had unwittingly fallen into the deep end. I had support from a particular colleague and admit that it caused considerable counter-transference issues, for both of us, including bad dreams and feelings of fear and threat, especially as we both had children. There was also intellectual curiosity and eagerness to learn and clearly, we were not frightened off, either by supernatural/magical thinking, or professional scepticism and attacks, as we are still working hard in this field today.
Following all this hard work and dedication by ISSD (UK) and ISSD, dissociation became much more mainstream in the UK, even though the scepticism about DID remained quite prevalent. Adult Psychiatry in the UK was (and still is to a large extent), based, very much, in a biochemical model and not very psychosocial. Dissociation and DID were considered a US phenomenon and not to exist at all in the UK. Despite this, I took this area of work for my PhD research, conducting the only national survey of prevalence. This yielded information that DID was being identified, throughout the UK, with a prevalence that was similar to other disorders such as Schizophrenia.
My survey, in the late 1990's, also asked about False Memories as well as dissociation/DID and I had many letters from all shades of opinion on these topics. I found myself on a tightrope between promoting training and understanding about dissociation and not putting myself too much into the limelight. This was also in a different era with regard to the recognition of Child Sexual Abuse. Things have both come a long way since then. However, as the current situation in the UK with regard Safeguarding and Historical Abuse will testify, things still have a long way to go.
Working away at a grassroots level has eventually led to all sorts of people mentioning dissociation in more informal ways, for example clinicians talking of a child dissociating or discussing something like this, in a report.
Currently there is even the occasional hospital that recognises dissociation and even DID. Surprisingly the NHS website contains useful information. However, it is still not easy for clients to find the help they need and almost exclusively they have to fund it themselves. There is still a lot of work to do.
Despite all this, it no longer feels like I am an outcast. I was always lucky to have immediate colleagues who were of a similar mind, but outside my inner circle, it was sceptical and hostile. Now it feels less like the whole 'external world' of the UK is anti-dissociation. Currently there are things published in the UK about DID. Organisations such as PODS (Positive Outcomes for Dissociative Survivors) are doing important training work. Media interest can be found and not always in a sensational manner. Even that has become more mainstream
ISSD (UK) went on the merge with ESTD in 2007 and various organisations such as PODS and the Centre for Dissociative Studies, in London, have continued to promote information and training throughout the UK and beyond.
Present Events: An Exciting Conference
This year we are hoping to give ISSTD another boost, as we celebrate both its 35th anniversary and the 30th anniversary of CTC Psychological Services, by holding a joint conference, in Chester UK, on the topic of Developmental Trauma and Dissociation. A key focus will be on adoption support and assisting children and parents at an early stage to remedy the effects of trauma and dissociation.
This time our venue is Chester's most prestigious hotel, The Chester Grosvenor Hotel and Spa. There will be presentations by speakers from our previous conferences such as Dr Joy Silberg and Professor Martin Dorahy and speakers new to the UK Conferences such as Professor Ruth Lanius and Dr Richard Chefetz. It is exciting for us to have these internationally renowned speakers coming to the UK.
We also have UK experts in dissociation, PTSD, EMDR, adoption, and trauma through the lifespan. Presentations will be given by Experts by Experience with regard to the parenting of adopted children with trauma and dissociation.
We look forward to welcoming all delegates to this exciting conference on 23/24 June 2018. Chester is indeed one of the most picturesque and historical of English cities. We hope you will be able to both attend the conference and take some time to enjoy this unique city.
For more information on the conference, visit the Conference Website!