Rochelle Sharpe Lohrasbe – Chair of Social Media Sub-Committee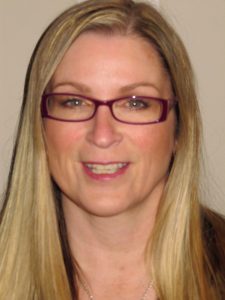 Tell us a bit about yourself
I think I have been a wanderer, though not lost. I took many backdoor routes on this journey of learning, exploring and working with Trauma and Dissociation. I got my first exposure to the realm of trauma and dissociation through personal experience. Then later, as a student psychiatric nurse aged 19 years old, I was posted to a male maximum security ward and assigned to complete court-ordered assessments on men with mental illness who came into conflict with the law.
My next assignment took me to a juvenile forensic psychiatric unit to complete the same tasks. I stayed in forensic psychiatry for about 8 years before shifting to a private practice. There I worked with clients who represented the other side of the trauma coin: the victims/survivors. I got to see trauma (and dissociation) from both sides, but also realized the "offenders" also arose from traumatic/adverse experiences. From these early experiences, I became fascinated with states of mind (and being).
I also started a Master's degree where I could explore risk, vulnerability, and resilience – more of what we know as ACEs now. I continued with academic explorations of growth and development, as I reasoned that early life had not only the potential to harm but also to create grit in a person. I became enthralled in how to work with traumatic experience and to helps others find resolution. Although initially trained in Rogerian and Psychodynamic approaches, EMDR and Sensorimotor Psychotherapy have become much more significant in the current incarnations of my practice. They and their theoretical underpinnings have become my home base for case conceptualization.
Tell us something most of us may not know about you?
I love the ancient art and craft of Bonsai: The miniaturization of living trees. It has taught me patience. In fact, I have had this strange attraction to the miniature realm since I discovered trial sized products as a child.
What is your volunteer role in ISSTD?
I am the current chair of the social media sub-committee.
What led you to volunteer?
This has been a two-pronged approach between friends and colleagues identifying a need within ISSTD, and my desire to do what I can to contribute.
As an early adopter (for my generation) of technology, I see and appreciate not only the contribution of technology, but can also envision its potential to support ISSTD goals and initiatives, quickly disseminate information, and to educate our membership and the public about Trauma and Dissociation. For me, this is an easy way to give to the broader scope and help more people.
What's good about volunteering? What do you get from it?
In a world where trauma can bring people down, the camaraderie, the connection to like-minded people, within ISSTD, is inspiring. It helps sustain me during the hard hours of sitting alone with client experience in private practice. In this industry (and sadly mental health care has become an industry), I have encountered organizations who play the elitist card, where learned and respected individuals hold their knowledge and expertise close. At ISSTD, I have experienced very little of this elitism. The learned scholars, the seasoned clinicians, and the up and coming, meet together to share information, to debate theory and concept, to challenge conventions and welcome innovation, in the service of their client's well being, rather than personal gain and prestige. For this, I have respect.
Would you like to help ISSTD and our trauma clients through social media?
Do you have a social media affinity? Perhaps you would like to promote ISSTD and relevant clinical issues through the discussion forums of LinkedIn? Or do you dream of moderating a discussion list? Or have you always dreamt of developing a blog for the public on topics relevant to ISSTD? Do you have a completely new idea?
We could use more social media exposure across our three audiences:
(1) Existing members;
(2) potential members/referral sources/professional affiliates, and
(3) the public, including potential clients as well as the public in general.
We would love the assistance of creative people with a passion for social media. If you are interested please contact me on: rochelle@resilutions.com