Kate McMaugh, Editor, ISSTD News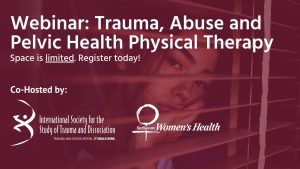 ISSTD and SoWH Joint Webinar – 8 October 2018
ISSTD is partnering with Section on Women's Health – American Physical Therapy Association (SoWH) for a webinar this October: Trauma, Abuse and Pelvic Health. ISSTD's President-elect, Christine Forner, will join with Lauren Collins, a physical therapist and trained sexual assault survivor advocate, as well as other panelists yet to be announced. This free webinar will centralize around trauma, abuse, and how physical therapists can navigate the challenges inherent in dealing with this population. Panelists will answer questions from attendees and discuss how trauma and abuse affect physical therapy clients, how it may impact treatment, and how physical therapy providers can better serve clients with a history of trauma. More information about the panelists and registration for the webinar can be found here.
ISSTD Therapist Finalist in Prestigious Art Award
ISSTD therapist and editor of Creative Space Noula Diamantopoulos has been nominated as a finalist in the prestigious 2018 Ravenswood Art Prize, which attracts substantial competition for the $35, 000 prize. The artwork nominated was a neon art sign: Love Shouldn't hurt created as part of a DV awareness campaign.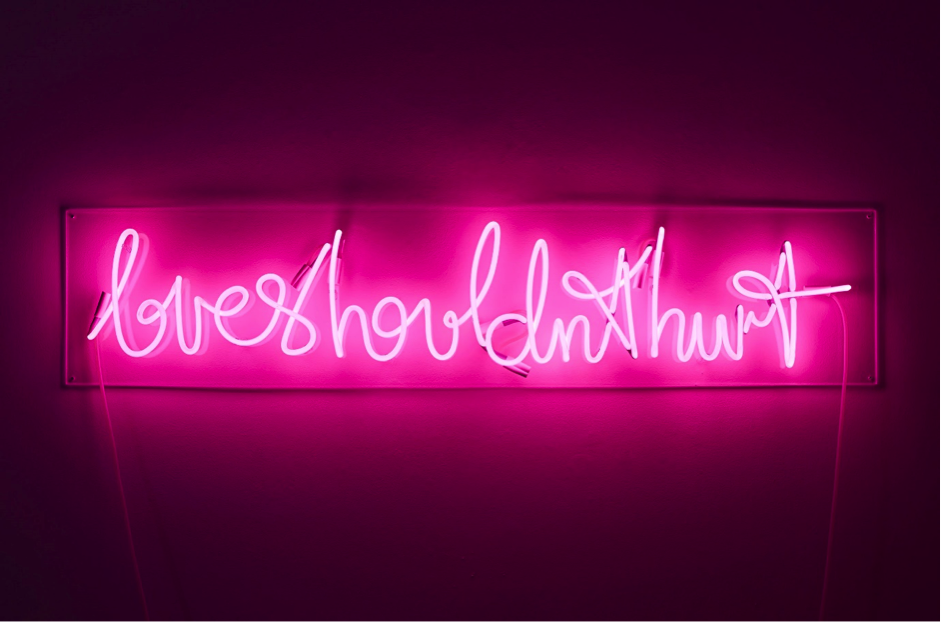 Noula, who also won the ISSTD audio-visual award for the Love Shouldn't Hurt campaign, was delighted to be nominated, although unfortunately it she did not win the final prize.
Noula notes "I was thrilled to be a finalist and the publicity was a great opportunity to promote the important message that 'Love Shouldn't Hurt' and that women should not put up with intimate partner violence."
An article about the Love Shouldn't Hurt Campaign can be read here.
Welcome ISSTD's New Members in August!
PROFESSIONAL MEMBERS
Susan Burland
Jennifer Burton
Michelle Craig
Monica Descamps
Debra Evans
Brian Gong
Bettie Howe
Rebecca Jones
Stephen McDonnell
Adele Nicols
Maryam Rahimi
Jacquelyn Smith
Laura Stanislawski
Caron Trout
Melissa Walker
Jonathan Wolf-Phillips
EMERGING PROFESSIONAL MEMBERS
Kathryn Brown
Tamsin Embleton
Sandra Farahani
STUDENT MEMBERS
Susan Dantilio
Ramie Oakley
Sarah Swenson
Sarah Urdiales
Do You Have News ISSTD Members Can Use?
We need your help to make NYCU a great feature, full of news and connecting us all!
Do you have a book or journal article coming out that you wish to share? Have you received an award for your work in the field? Have you been part of developing a new website or training course? If so, we want to hear from you! Don't be shy, submit your news to us so that we can share with other members.
Submission Deadline: 20th of the month
Send to ISSTD Editor, Kate McMaugh: katemcmaughpsychology@gmail.com